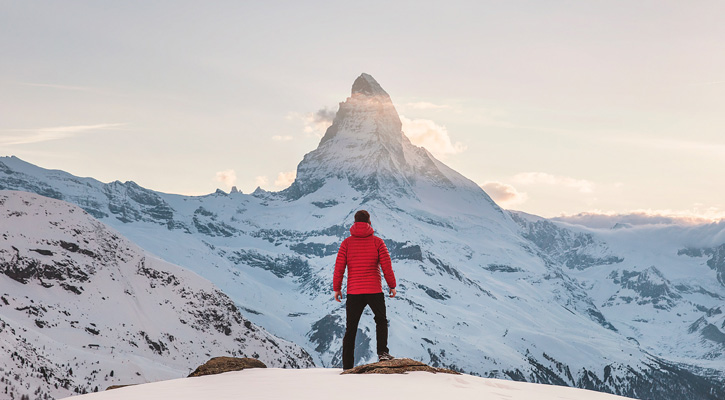 Winter is here! So, to face it in the best way possible, today we are talking about winter jackets and not any winter jackets.
Today we are going to compare: Canada Goose and The North Face.
While both of them are famous worldwide, there are some things that are worth mentioning before deciding on purchasing one of their jackets.
Table of Contents:
1. Canada Goose
History
Canada Goose's history starts in 1957 when Polish-Jewish immigrant Sam Tick founded Metro Sportswear Ltd.
They produced vests suitable for the Canadian climate. Later on, in 1972, his son-in-law, David Reiss, joined the company and ultimately became CEO.
In this period, Metro mainly focused on producing custom down-filled coats and heavy-duty parkas for government institutions like the Canadian Rangers, city police departments, the Ontario Provincial Police, etc.
Must read: Norrøna vs Arc'teryx Women's Ski Jackets: Which Brand To Choose?
In 1985, the company began to use the name "Snow Goose", but later in the 1990s, when Metro began exporting in Europe, the Snow Goose name was already in use. This is when the name was changed to Canada Goose.
Dani Reiss, David Reiss' son, joined the company in 1997. Since succeeding his father as CEO in 2001, he expanded the business exponentially. Today, despite its high cost, Canada Goose has become a trend and a must-have.
Product Innovation Through Collaboration | Canada Goose
The video will be loaded from YouTube.com, a third party. If you play it, you accept their terms of service, and their use of cookies.
Materials
Canada Goose uses mainly materials that come from animals. Today as we know, the awareness of animal cruelty is raised and customers generally take into consideration the way manufacturers provide their raw materials.
This is why Canada Goose is committed to reassuring the customers that the materials are responsibly sourced.
Their main materials are:
Down – which is recognized as one of the world's best natural insulators. All of the down used is hypoallergenic. Down enables them to manufacture lighter jackets without sacrificing warmth.
Fur – The environment Canada Goose is designed for is very cold and fur is the best choice to protect the face from frostbite, by having fur trim around a jacket hood. Currently, they are moving away from this type of material.
Wool – Canada Goose is committed to only using wool from sheep raised without being subject to the practice of mulesing. They require evidence that shows that the wool in their supply chain originates from farms that don't use such practices.
They also use Cotton, Nylon, and Polyester in their jackets and parkas.
Design
Women
Let's talk about the fun part. Canada Goose offers some very good designs and everyone can find its favorite among them.
Mine is PEMBINA COAT. Until now I have worn jackets that look more or less like this and the reason for that is: I love this design. Not sporty but no chick, it gives you the possibility to feel IN anytime. It is created to make you resist the cold in very low temperatures, like -10°C / -20°C.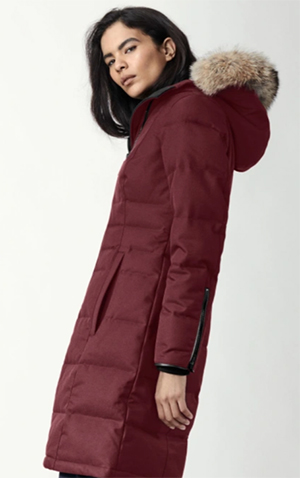 image: canadagoose.com
Check it out on Canadagoose.com
Men
Canada Goose has a wide range of products for male and female customers. I chose as my favorite male jacket the MACCULLOCH PARKA PRINT. The camouflage design is always one of my picks. It is very easy to combine with the rest of the outfit and looks always great!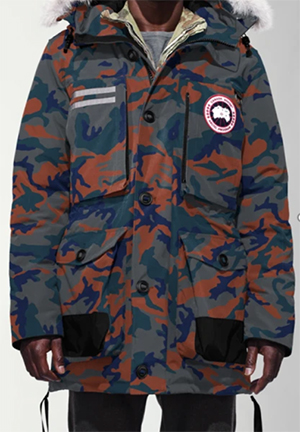 image: canadagoose.com
Check it out on Canadagoose.com
Price
Canada Goose is an expensive brand. Their typical price range falls in between the $500-$1000 range and some models go above that.
BUT, you should consider the fact that they use the best materials and the production line is done only in Canada.
It is also worth mentioning that if you buy their jacket, most probably you're going to have it around for a long time.
The video will be loaded from YouTube.com, a third party. If you play it, you accept their terms of service, and their use of cookies.
2. The North Face
History
"We have helped explorers reach the most unfathomable heights of the Himalayas. But The North Face® legend begins, ironically, on a beach."
In San Francisco's North Beach neighborhood, in 1966 two hikers impassioned with the wild nature and the mountains, founded a small hiking store. The idea from the beginning was to serve all of the nature lovers the best equipment to bring them closer to nature.
Subsequently, the shop grew into The North Face. They were famous for selling high-quality hiking equipment, The North Face in 1968 began designing and manufacturing its own brand.
From that day they have been sponsoring expeditions, providing us with some of the best equipment in the world, and pushing the boundaries of exploration.
Materials
I believe that The North Face is a company that truly cares about the Planet.
They invest in technologies that make possible the usage of recycled materials in their products. The main material is recycled polyester.
This helps in decreasing fossil fuel consumption, water, and all the energy needed to produce this material from the beginning. Since we are talking about jackets, let's be more specific:
WindWall – reduces the effects of wind while staying comfortable without overheating and with perfect breathability. It is best for outdoor sports like cycling.
DryVent – previously known as HyVent, provides wind and water protection and is also breathable. Still known as one of the highest performing fabrics.
FlashDry – from the name you immediately get it that we are talking about a quick-drying fabric.
ThermoBall – Last but not least, The North Face has also developed exceptional synthetic insulation that performs similarly to down.
Design
Women
Have a look at this amazing WOMEN'S OUTER BOROUGHS PARKA. As I mentioned before this is the style that I like and also my favorite colors regarding winter jackets, so let's say I'm sustainable in my choices.
The main material used for the outer body is the waterproof, breathable, seam-sealed DryVent™ 2L shell, and the inner insulation is goose down.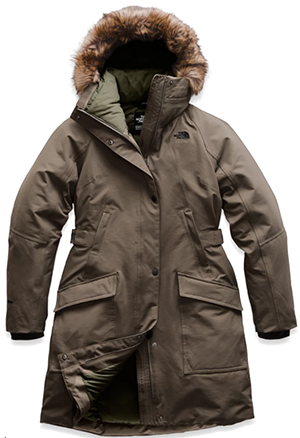 image: thenorthface.com
Check it out on thenorthface.com
Men
This MEN'S MOUNTAIN LIGHT TRICLIMATE® JACKET was love at first sight! Not only the color is incredible, but it can also be worn in 2 ways as shown below.
The outer body is made with GORE-TEX material, while the inner insulation is goose down.
image: thenorthface.com
check it out on thenorthface.com
Price
The North Face is an affordable option but sometimes can go up to $500. Considering the materials, the design and the quality, I would say that it is worth the price!
These jackets also have a lifetime warranty, so another way to be sure that the jacket you're buying is going to look great for a long time.
A Love Letter to Winter | The North Face
The video will be loaded from YouTube.com, a third party. If you play it, you accept their terms of service, and their use of cookies.
3. Which One is Better?
Now that we know a bit more about each brand it is a bit easier to make a decision. Of course, it depends on your budget and what are you looking for.
As we saw, Canada Goose is more expensive, but you should know that the quality is outstanding, and their jackets will last for decades.
Also, you should keep in mind that Canada Goose is specified in winter jackets and they are their specialty, while The North Face provides a wider range of products.
Their jackets are designed to resist harsh winters, so if you live in such climates, I'd consider it as an investment.
However, it is worth mentioning that The North Face offers a similar quality for a better price so why not give it a try?
In the end, it is always up to you to decide.