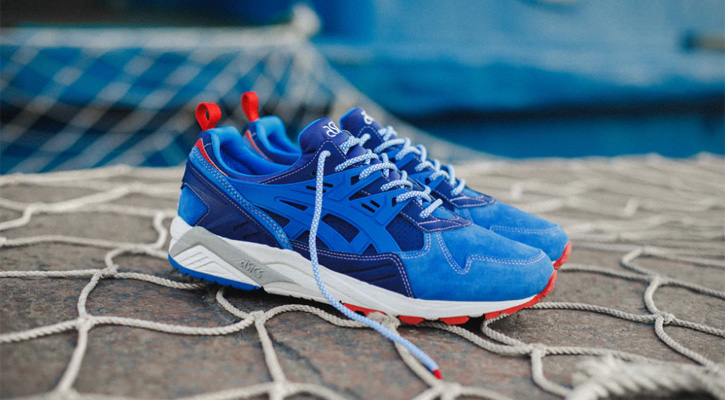 Once you start talking about a Japanese product one thing you know for sure: the quality and style are unquestionable, and sneakers are no exception.
Japan has well earned its reputation and nowadays Tokyo is one of the fashion capitals of the world.
Today, I'll be showing you 5 of my favorite Japanese sneakers brands. Let's begin right away!
Table of Contents:
1. ASICS Japan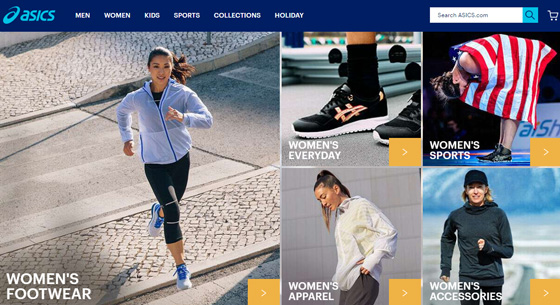 ASICS's name is the acronym for the Latin phrase "Anima Sana In Corpore Sano", which means "Healthy soul in a healthy body". They are a well-known company that designs and produces a wide range of sportswear and equipment for a wide range of sports.
The company started as Onitsuka Co., Ltd on September 1, 1949, and began manufacturing basketball shoes. Now they are a worldwide selling brand, especially their running shoes with distinctive crossed stripes that are easily recognizable.
You might also like: Adidas vs Nike Running Shoes: Which Brand is Better?
The most wonderful feature ASICS shoes have is the fact that they are produced after extensive research and analysis on foot shapes. This is why they are so comfortable and are so preferred by professional runners.
I own a pair of ASICS's, the only Japanese sneakers I have, and my experience is positive. I've had them for 3 years and still, they look good and are extremely comfortable.
The video will be loaded from YouTube.com, a third party. If you play it, you accept their terms of service, and their use of cookies.
My favorite design
GEL-KAYANO 26. It is worthless to talk and talk about this design. In my opinion, it is just perfect! The shape, the colors, the design, everything!
The video will be loaded from YouTube.com, a third party. If you play it, you accept their terms of service, and their use of cookies.
Price
The price varies from $100 to $300 and I think they are worth it. They have everything you need, support, style, durability. They are long-lasting and mine are proof, taking into consideration the fact that I badly mistreat my sportswear.
2. Shoes Like Pottery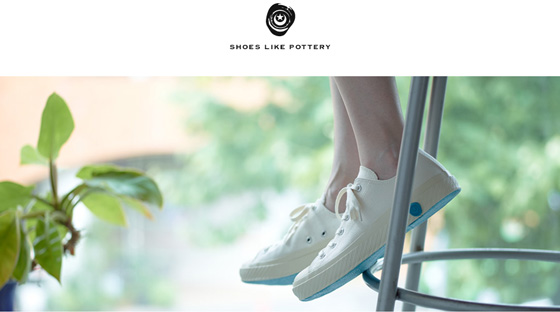 Shoes like Pottery got their name because of the production process, they use an ancient Japanese technique called "Ka-Ryu" – a, a vulcanizing procedure that includes firing the outsoles in a kiln, giving each pair an exceptional texture and finish, similar to artisan ceramics. It was founded in 1873 in their Kurume, Fukuoka studio.
They are recognizable by the brand's logo, a blue wax sign of the magical hammer, "Uchide no kozuchi". The legend says that the hammer was held by the Japanese god, Daikokuten – one of the Seven Lucky Gods in Japanese mythology. It is believed that when swung, the hummer grants everlasting luck and the wishes of its holder.
Shoes Like Pottery are easy to identify also because of the blue under-soles. The shoes are made with a very comfortable canvas fabric, and wear will take the form of the foot and become more and more comfortable.
The video will be loaded from YouTube.com, a third party. If you play it, you accept their terms of service, and their use of cookies.
My favorite design
Minimalism is a movement that is most prominent in Japan, where people instill a desire for simplicity. Less is more is a way of living and thinking, and we find it also in Shoes Like Pottery designs.
I chose the 01JP LOW SNEAKER as my favorite. They come in different colors, but I prefer white since they would look very good worn with a skirt.
Check them out on ShoesLikePottery.com
Price
They cost usually around $130 – $150 and regarding the quality, they are Japanese. Isn't that an insurance that they are of good quality?
3. RFW
The label RFW was established in 1998, first as Rhythm Footwear. Its founder, Takashi Kanokogi, studied product design and shoemaking in London and returned to Tokyo.
RFW could be found only in Japan until 2009. Now they are a worldwide company because they offer design, quality, patterns, and colors that strike.
They have minimal decoration and are suitable for any occasion, but are still very original. Their models are unisex and you can find both the female and male sizes.
My favorite design
Japan is known for designs that have been shaping the fashion industry for decades now. I chose the Sandwich 2017 AW as my favorite design since it looks fresh and has the style you need to make a difference.
Check them out on Rfwtokyo.com
RFW (RFW Rhythm Footwear) Sandwich 2017 AW / OnFeet
The video will be loaded from YouTube.com, a third party. If you play it, you accept their terms of service, and their use of cookies.
Price
Like "Shoes like pottery", RFW prices also vary from $120 to $150.
4. Hender Scheme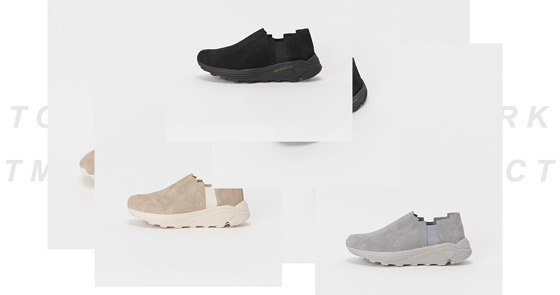 Ryo Kashiwazaki, the founder of the Hender Scheme, before becoming a fashion sensation worked in a factory and a shoe repair shop. He started Hender Scheme in 2010 and his motto was to "surpass gender".
If you take a look at their designs, you can notice that they are a reinterpretation of classic sneakers but brought to life with the baby pink leather.
Favorite design
In this case, was very hard for me to choose my favorite, but I will go for "HENDER SCHEME JORDAN IV". They look from out of space and would surely get anyone's attention.
Check them out on Henderscheme.com
The video will be loaded from YouTube.com, a third party. If you play it, you accept their terms of service, and their use of cookies.
Price
Here we have a bit of a problem since HENDER SCHEME is the most expensive company in my favorite 5. Their prices can reach $800. Anyway, we have to mention that they are well detailed and made of genuine leather.
5. Mizuno
Mizuno is a very old company, founded in 1906 in Osaka by Rihachi Mizuno and his younger brother Rizo. They started producing order-made athletic wear in 1907 and since that day have expanded their activity in many countries.
The company is working for some time now to promote sports and organize different activities. They also are an environmentally friendly company and that is also shown on their website where they give information about the actions they take to be able to produce eco-friendly products.
My favorite design
Mizuno offers a wide range of designs and I must say that all of them are just WOW! I will go for Mizuno Wave Viper. As you can see, the design is great and that is something we can agree right?
Check them out on Mizunousa.com
The video will be loaded from YouTube.com, a third party. If you play it, you accept their terms of service, and their use of cookies.
Price
The most amazing part of Mizuno is certainly the price. You can find them in the price range of $55 – $240 and for that design and quality, I wouldn't think twice before buying!