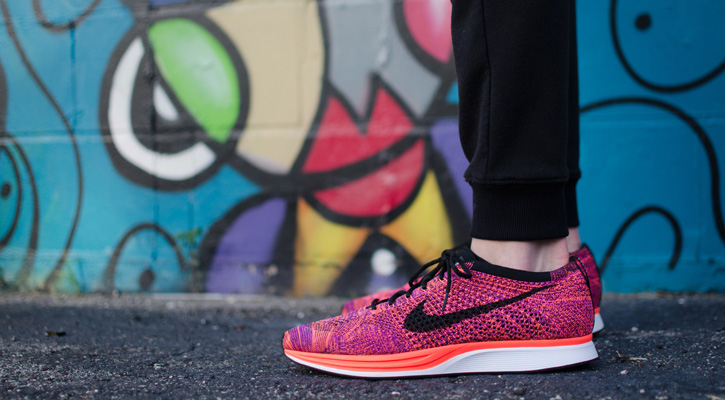 Nike or Adidas? Today's challenge is to answer this million-dollar question. You know, when I am at the mall or ordering online, I really cannot decide that easily between them, especially if it is the case of buying running shoes.
It is not necessary to talk about the importance and benefits of running shoes. We all use them for a reason, either to go running, training, or to go out.
We should feel lucky that trainers are even more IN now because they look so lovely even when worn with a suit. It has been a while now that the most influential fashion bloggers are "promoting" more and more running shoes.
Yes, everyone wants to be comfortable, but being comfortable and looking cool? This is the dream!
Nike and Adidas offer the design, quality, and comfort in most of their outdoor clothing and specifically in their running shoe collections.
To be honest, I have both of them and they are both very nice. But still, there are some slight differences between them, which I really want to share with you today.
Table of Contents:
1. Adidas
History
Adidas was founded on August 18, 1949, by Adi Dassler, a 49-year-old German cobbler who never stopped until he fulfilled his dream: create the innovative lightweight football boots.
Adidas became famous in the 1954 World Cup Final when the German national football team faced the Hungarians.
The day of the final began with light rain, but unlike the Hungarian traditional boot which had fixed leather spikes studs and was heavier, Dassler's shoe allowed spikes of various lengths to be affixed depending on the state of the pitch.
The Germans won 3-2 that day in what became known as the "Miracle of Bern". Dassler was publicly praised as a key contributor to the win.
In that period, this triumph was considered a key post-war event in restoring German self-esteem, and Adidas's role in this event made the company so famous both in West Germany and abroad since the World Cup was televised for the first time and the viewers were introduced to "the ultimate breakthrough".
Today Adidas is one of the most famous companies in the world.
Don't miss: 8 European Running Shoe Brands: Our Top Picks
The video will be loaded from YouTube.com, a third party. If you play it, you accept their terms of service, and their use of cookies.
Materials
Needless to say that as long as we are talking about a company that provides a large variety of models, the materials vary. Some are made of fabric, synthetic leather, etc.
The interesting part is that Adidas has produced more than five million pairs of shoes containing recycled plastic waste in 2018, and they don't plan to stop, but they will double this number this year.
In collaboration with the environmental organization and global collaboration network Parley for the Oceans, plastic is intercepted on beaches before they reach the ocean.
Now we will mention the main materials:
EVA, a foam-based material that is light and provides soft support;
Polyurethane, which provides more stability and is heavier and more durable than EVA.
You might also like: 8 Italian Sneaker Brands for Outdoor and Casual Wear
Design
I believe that we can all agree that Adidas is one of the best sportswear companies regarding the design. They never disappointed us and since the beginning, provided so many models and styles, models that are cool even after decades. Adidas is history, and not without a reason.
Now let's take a look at their shoe collection. I chose some of my favorite designs, but there are so many that everyone can find what they are looking for.
Adidas Solar Drive Shoes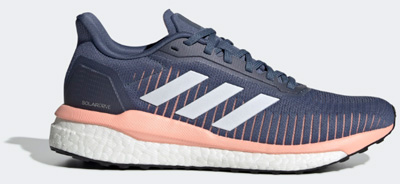 Image: adidas.com
I love Solardrive mainly because of the colors. I usually go for grey trainers because grey is more resistant and doesn't get dirty easily.
My Adidas are similar to them and are very easy to combine with almost every sportswear and not only that.
Adidas Cosmic 2.0 SL Shoes
Image: adidas.com
I love them because they look so relaxing, and they look also very comfortable, like a cotton ball. White trainers are a thing now, and I think everybody should have a pair of them.
Many fashion influencers are wearing white trainers combined with suits or dresses for a while now.
Adidas Ultraboost X 3D Shoes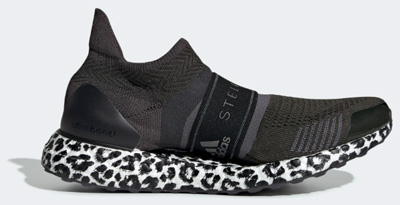 Image: adidas.com
This piece of art is designed by Stella McCartney who is collaborating with Adidas for some time now. They look so comfortable, not only because of the shape but also for the fact that they don't have laces.
Being a lazy person (kidding 🙂 ) I would appreciate very much not having laces to tie. I also love the animal print that gives them an authentic look.
adidas by Stella McCartney SS16 Campaign Film
The video will be loaded from YouTube.com, a third party. If you play it, you accept their terms of service, and their use of cookies.
Price
The prices of Adidas vary from $80 to $300. Their shoes are completely worth it, considering the quality and all the features they have.
You should also take into consideration the fact that they last for a long time, for example, I have had mine for more than 5 years and they are still as good as new.
2. Nike
History
Nike was created between 1964-1978 in Beaverton, Oregon.
Bill Bowerman, a track-and-field coach at the University of Oregon, and Phil Knight, a former student initially worked as a distributor for Japanese shoemaker Onitsuka Tiger, in Eugene USA.
After realizing that the shop was very successful, in 1964 they founded Blue Ribbon Sports. Later in 1972, the Nike brand shoe was launched, and in 1978 was renamed Nike, Inc.
Two years later it went public and by the early 21st century, Nike expanded its business in more than 170 countries.
Read also: Are Nike Running Shoes Good for Walking?
The video will be loaded from YouTube.com, a third party. If you play it, you accept their terms of service, and their use of cookies.
Materials
As you may know, Nike uses a wide range of materials in its running shoes. We will mention four of them to give you an idea:
Polyester;
Rubber;
Cotton;
Synthetic leather.
Nike also uses recycled materials, more precisely, 19 percent of the polyester they use is recycled. They recycled 82 million plastic water bottles to produce the polyester.
Also, to produce rubber, which is also their main material, Nike's shoes now use environmentally preferred rubber by over 70%.
Design
Nike has fewer designs than Adidas, but anyway it offers the possibility of customization. You can customize your running shoes however you want.
Anyway, for someone like me who can't make up her mind, this makes the process of choosing even more demanding.
This is just me and I'm sure people love this feature. I love it too but anytime I tried, I spent one hour and didn't buy anything.
Nike Odyssey React 2 Shoes
Image: nike.com
These are by far my favorite ones. I adore the way they look so futuristic. The black and gold combination is my never-ending love. This model can also be customized for a more personalized touch.
Nike Epic Phantom React Shoes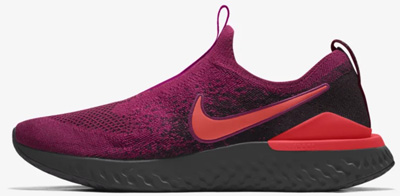 Image: nike.com
As I mentioned before, I like shoes without laces. I prefer to wear them easily, and that is why I picked this model.
The fact that you can select your dream shoes by customizing them, gives everyone the opportunity to make their idea of the dream shoe come true.
How I Made A SNEAKER With NIKE
The video will be loaded from YouTube.com, a third party. If you play it, you accept their terms of service, and their use of cookies.
Price
Nike running shoe prices vary from $60 to $250. They are slightly cheaper than Adidas and the quality is very high.
Also, the customization is not as expensive as you may think, the cheapest customizable model is $120, which is a good price.
Don't miss: Why is Nike so Expensive and Popular? Are Their Products Worth It?
3. Adidas or Nike: Which is Better?
The moment of the truth has finally come. They both are environmentally friendly, at least they try to be. They both have very good designs, Nike is a step forward because of the customization feature.
Still, my choice would be Adidas. In my opinion, Adidas has more history and in my case, their shoes have resulted more durable, and that is why I am an Adidas fan.
At this moment I am wearing my 5-year-old Adidas and I still adore them.
Anyway, we should also consider that Nike is a bit cheaper, and the fact you can customize them. Also, many of my friends are very happy with the quality of Nike. In the end, the decision is up to you.
Read next: Nike vs ASICS Running Shoes: Which Brand is Better?