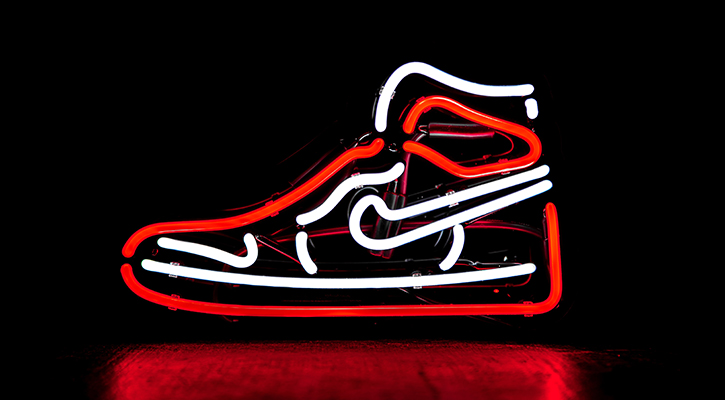 Chances are you have a pair of Nike sneakers sitting in your closet right now, I know I do.
Nike is one of the most famous and popular brands in the world. The "Just do it" slogan and the iconic Swoosh logo are pretty much universally known no matter what language you speak.
Nike never gets out of fashion and is one of the brands that provides some of the best designs in the sports industry.
Today the fashion tendencies have brought sportswear to another dimension. Some years ago it was not as trendy as it is today to go out wearing joggers, a coat, and sneakers. Due to how comfortable those outfits feel they are now more popular than ever!
The brands are in constant competition with each other to provide us with the best designs and the most innovative materials.
Nike is one of the best out there but sometimes their products may seem too expensive.
The question is: Are they expensive and if yes, why?
Table of Contents:
1. History
Let's take a quick look at the brand history.
Nike was founded in 1964 by Phil Knight and Bill Bowerman. The company was originally called "Blue Ribbon Sports" which later in 1971 became "Nike Inc", named after a Greek Goddess of victory.
Must read: Nike vs Adidas Running Shoes: Which Brand is Better?
That legendary Swoosh logo we see everywhere today cost Nike 35 bucks to design and was created by a Portland State University graphic design student. Mind-blowing, I know!
Nike has been at the top of the sportswear industry for decades and is practically untouchable thanks to a couple of key business strategies like the controversial advertising, the Air Jordans, and its lucrative exclusive contracts with some of the biggest sports leagues in the world.
2. Products Quality
But are they worth it?
If you ask me, Nike is worth it if you choose to buy wisely some excellent products, but not so famous.
For example, many of their shoes that cost about $50-$70 are not marketed at all. But many of their customers buy these Nike shoes often because they offer the right performance they are looking for, and wear them for walking and in everyday life in general.
I am also sure that the low price is an important factor and the fact that those are the products you find on sale more often.
In general, the quality of Nike is very good. I have been happy with all my purchases because the materials are durable and long-living.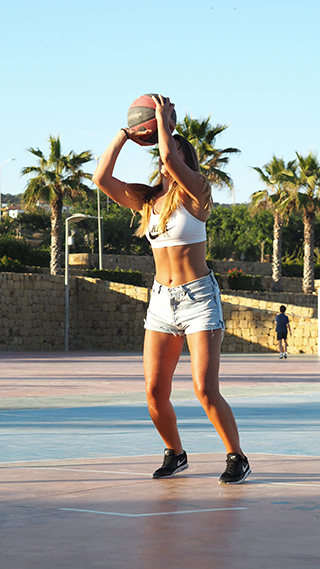 Nike values the customer, and quality and durability are related to the justification of the high prices of their products.
Their products also have the philosophy of making your sports experiences better. So with a pair of Nike sneakers, you most probably will have a better experience.
Don't miss: Japanese Sneakers: My 5 Favorite Brands
3. Products Materials
In their official webpage, Nike cites: "We Aim to Use the Best Possible Version of Every Material".
According to them, the materials they choose are the ones that require only the resources needed and no more, and the materials are sourced sustainably.
For this, they have developed a strategy that prioritizes the most sustainable options under three material categories: Grown, Derived, Raised.
Materials Choices | Circularity: Guiding the Future of Design | Nike
The video will be loaded from YouTube.com, a third party. If you play it, you accept their terms of service, and their use of cookies.
3.1. Grown – Material From a Plant
These materials should be provided taking into consideration the responsible land use.
The globe is facing deforestation problems every day and we all know the importance of protecting endangered forests and species.
Nike also considers responsible water use, so being efficient and using less of it.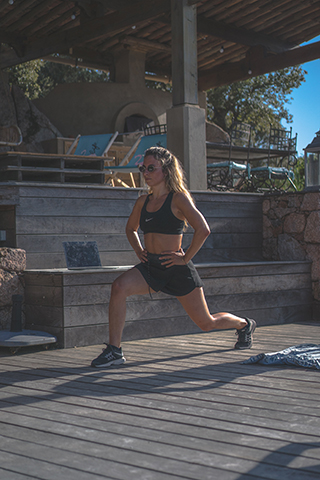 The main grown materials that they use are:
Sustainable Cotton: available in organic, recycled, and BCI (Better Cotton Initiative).
The Wood-Pulp: a material made from wood that is used in paper and packaging.
The Natural Rubber: a milky colloidal material produced by some plants.
3.2 Derived – Synthetic Material
Nike tends to use resources responsibly through innovation and responsible chemistry. They also invest in training and education to provide safe environments for better and safer manufacturing.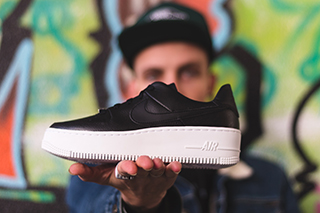 The main derived materials are:
Polyester: a fabric made from petroleum-based fibers. Very resistant and widely used in sports garments.
EVA: a foam rubber that is soft and durable at the same time. Mostly used in footwear.
Flyleather: a leather that looks, feels, and smells like the natural one but is created by binding 50% of recycled leather fibers.
– – – –
Read also: Nylon vs Polyester Leggings: Which is Better? Which Should You Choose?
3.3 Raised – Material From an Animal
I am not a big fan of these materials because of the huge controversy there is concerning the animal treatment in farms that provide materials for big companies.
Anyway, Nike says they responsibly use these materials, meaning they use less through efficiency improvements, recycling, and innovation. They also take into consideration the animals' welfare and their respectful treatment.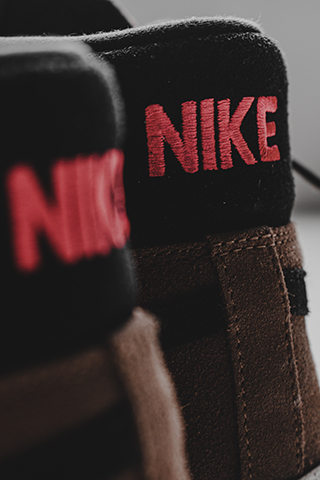 The main Raised materials are:
Wool: a material provided from the hair of sheep and other animals. Usually used for sweaters, blankets, etc.
Down: The underlying feathers collected from birds are commonly used for insulation.
Leather: used in shoes, belts, and jackets.
4. Are Nike Products "Over-Hyped"?
As to whether they are "overhyped", everyone has their definition of the word "overhyped".
I can say that most of the "hype" you are observing probably doesn't originate with Nike.
Yes, Nike is one of the best-marketed sports brands, but the major hype comes from elsewhere.
Let's look back at the one who started the hype, Michael Jordan. We all know the Air Jordans and the terrific prices that they sell for.
At the time Jordan's career was just getting started, Nike was having a bad time breaking into the basketball market, so they decided to make a bigger and bolder bet by signing a deal with him. He was a gamble but it obviously proved to pay off.
Air Jordan Commercials (1986-2020)
The video will be loaded from YouTube.com, a third party. If you play it, you accept their terms of service, and their use of cookies.
In the beginning, the shoe started to become popular and gained interest because its black and red colors were against the uniform rules of the league, and Michael was fined $5000 each time he wore the shoes during a game.
The AJ1 is the shoe that is considered as the one which started the sneaker culture.
So it was this strategy of marketing, and we all accept that is revolutionary, that gave Nike the fame it has today.
Since then Nike has always promoted its products by collaborating with celebrities and Social Media influencers.
5. Frequently Asked Questions
Is Nike a luxury brand?
Nike is trying to become a luxury brand, and that is becoming more and more clear. In a world full of different people with different ideas and interests, some of them are willing to pay huge amounts of money on fashion. Nike is trying to get to the way consumers perceive the brand and is doing that fast.
In my opinion sports garment at the end of the day are sports garments, so their purpose is to make sports enjoyable, but of course, not everyone feels like this about what they wear.
Countless consumers are looking for products that make them look rich, original, and stylish.
Nike is also investing in their stores by bringing a new concept in them, where consumers can have a very unique experience. We can mention the Nike Store in Soho Neighborhood in New York.
You can reserve the newest products that Nike releases and test them in different simulated sports areas like a basketball half-court, running through main NYC landmarks, etc., and later an expert will recommend the right shoes for you. If that is not considered a luxury, I don't know what is…
Anyhow if compared to luxury brands I believe that Nike is still not there.
Is Nike sustainable?
Bearing in mind the fact that Nike produces very good sports garments and they are long-living, for people that consider the environment and don't throw their clothes or shoes just for the sake of fashion, of course, it is.
Nike also is part of The Sustainable Apparel Coalition that measures the environmental and social labor impacts of different brands.
It also uses some materials that are eco-friendly like organic or recycled cotton and polyester. Those apparel have the label "SUSTAINABLE MATERIALS" which means they are made with 50% recycled content or 20% in the case of shoes.
Is Nike fast fashion?
In my opinion, it depends on the consumer. Nike is thought to sell 25 pairs of shoes a second which is a huge amount! But taking into consideration the quality, it is up to the consumer if he or she wants to treat the company as a fast fashion one.
Nike offers great quality so if you want to just change your sneakers because you don't like them anymore, it is up to you.
Are Nike shoes actually good for running?
I personally own Nike shoes, but to be completely sincere, I like them but they are not my first choice. Nike shoes live for a long time and look terrific but for me, I wouldn't prefer them to go running. Anyway, I have to say that I have very sensitive feet and rarely feel super comfortable wearing running shoes.
Nike is the first choice for many customers and can't be that successful for no reason. Many friends of mine feel super comfy on them and are loyal buyers. They swear on them and wouldn't change Nike for any other brand.
Also in most of the reviews online, the buyers are mainly happy with their purchases stating how cool, light, and breathable they are. The running shoe is very personal, so for different people, the experience is different.
To conclude, the answer is yes, Nike is a great shoe for most of their clients.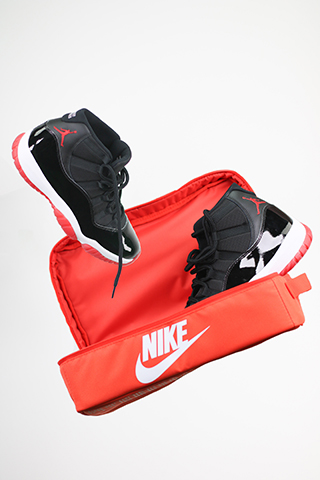 6. Conclusions
In my opinion, Nike is a great brand and is well known all around the globe. Their products are of good quality and live for a long time.
Sometimes it may seem that they are overpriced, but if you look deeper, you realize that the most expensive products are the ones that have huge marketing campaigns.
Those campaigns cost a lot, and this is often reflected in the final price.
One recent example is the Nike Cortez Basic Slip by Kendrick Lamar, which costs more than the Nike Cortez Basic.
I would always choose a less marketed product of Nike, and still get a great quality for a much more reasonable price.