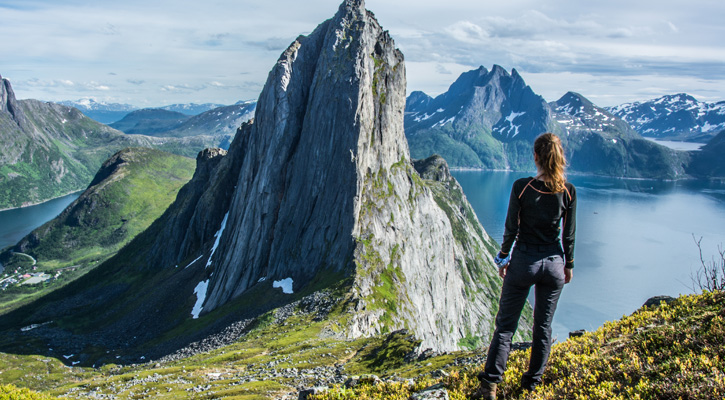 Patagonia is a well-known brand that has been around for over 50 years. The company produces high-quality outdoor clothing and gear that is designed to withstand harsh weather.
Patagonia is also known for its environmental consciousness and sustainability efforts. But with all these great features, many people wonder why Patagonia is so expensive and if its jackets are worth the price.
One of the reasons why Patagonia jackets are so expensive is because of the materials used to make them. The majority of Patagonia's materials are either recycled or naturally-based, which helps to reduce the amount of petroleum-based fibers used.
In addition, the company's down is 100% recycled, traceable, and hypoallergenic. These high-quality materials, along with the company's commitment to sustainability, contribute to the higher price point of Patagonia jackets.
Despite the higher cost, Patagonia jackets remain popular among outdoor enthusiasts. Over the years, the company's commitment to environmental consciousness, along with its quality materials, has made it a top choice for those who want to invest in a durable and eco-friendly jacket.
In today's piece, we'll try to understand whether or not Patagonia's prices are worth it. Let's begin!
Why Is Patagonia So Expensive?
Patagonia has excellent products and a loyal customer base that is willing to pay a premium price for its jackets. Let's take a look at the reasons why Patagonia is so expensive!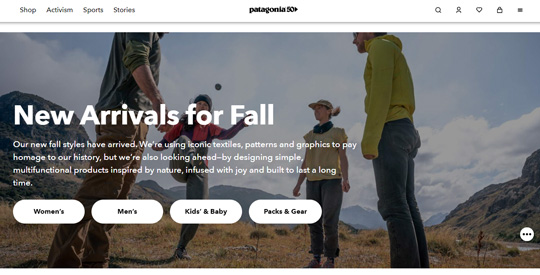 Patagonia official website
High-Quality Materials
One of the main reasons is the quality of its materials. The company uses high-quality fabrics and materials to ensure that its products are durable, comfortable, and functional.
For example, Patagonia's jackets are made with materials such as Gore-Tex, which is a waterproof and breathable fabric that is designed to keep you dry and comfortable in rain, snow, and low temperatures. Patagonia is also known for its own H2No fabric technology which is very similar to Gore-Tex.
The brand also uses recycled materials in its products, such as recycled polyester and nylon. This reflects the company's commitment to sustainability and reducing its environmental impact.
Don't miss: 9 Brands Like Patagonia for Sustainable Outdoor Clothing
Sustainable Practices
Another reason why Patagonia is so expensive is its commitment to sustainable practices. The company has a strong environmental mission and is committed to reducing its carbon footprint and using sustainable materials and production methods.
Patagonia's products are made using sustainable practices such as using organic cotton and recycled materials. The company also invests in renewable energy and has a program to repair and reuse its products to reduce waste called Worn Wear.
Why Waste It? | Powder Bowl
The video will be loaded from YouTube.com, a third party. If you play it, you accept their terms of service, and their use of cookies.
Fair Labor Costs
Patagonia's commitment to fair labor costs is another reason why its products are expensive. The company is committed to ensuring that workers in its supply chain are paid fair wages and work in safe and healthy conditions.
Patagonia has a strict code of conduct that outlines its expectations for suppliers and manufacturers. The company also works with third-party organizations to ensure that its supply chain meets its high standards.
While Patagonia's price tag may be steep, many customers believe that the quality and values of the brand make it worth the investment.
Popularity of Patagonia
As we mentioned, Patagonia is a popular brand among outdoor enthusiasts and environmentally-conscious customers. Let's now explore the reasons behind Patagonia's popularity.
Brand Reputation
Patagonia has been in the outdoor gear industry for over 50 years and has built a reputation for producing great products. The brand has a loyal following of customers who swear by its products and are willing to pay their high prices.
Patagonia has also won numerous awards for its products, including the Backpacker Magazine Editors' Choice Award and the Outside Magazine Gear of the Year Award.
Read also: Patagonia vs Columbia: Which Brand Offers the Best Outdoor Gear?
Environmental Advocacy
Patagonia is known for its environmental advocacy and commitment to sustainability. The brand has taken a leadership role in promoting environmental causes and has donated millions of dollars to environmental organizations.
Patagonia's commitment to sustainability is reflected in its products, which are made from recycled and environmentally-friendly materials. The brand's environmental advocacy has resonated with consumers, especially younger generations who are increasingly concerned about the environment.
Versatile Designs
Patagonia's products are designed to be versatile and suitable for a range of outdoor activities. The brand's jackets, for example, are designed to be lightweight, breathable, and water-resistant, making them suitable for hiking, camping, mountaineering, and other outdoor activities.
Patagonia's products are also designed to be stylish and fashionable, making them popular among consumers who want to look good while engaging in outdoor activities.
While Patagonia's products may be more expensive than some of its competitors, many consumers believe that the premium is worth paying for the quality and durability of the products.
Patagonia Men's Torrentshell Jacket
The video will be loaded from YouTube.com, a third party. If you play it, you accept their terms of service, and their use of cookies.
Are Patagonia Jackets Worth It?
With prices ranging from $100 to $800, you'd be probably asking yourself if Patagonia jackets are worth the investment. We think they're worth it. Here's why:
Durability and Longevity
One of the main reasons why Patagonia jackets are worth the investment is their durability and longevity. Patagonia uses high-quality materials and construction techniques to ensure that their jackets can withstand the toughest outdoor conditions.
For example, many of their jackets are made with Gore-Tex or H2No, waterproof and breathable materials that are known for their durability and longevity.
Additionally, Patagonia offers an Ironclad Guarantee on all of its products, which means that if a jacket fails due to a manufacturing defect, they will repair or replace it for free.
Read next: Rab vs Patagonia Outdoor Equipment: A Comparison
Comfort and Functionality
Another reason is the comfort and functionality of these jackets. Patagonia jackets are designed to be lightweight, breathable, and flexible, which makes them perfect for outdoor activities like hiking and climbing.
They're also designed with a range of features that make them more functional, such as adjustable hoods, zippered pockets, and adjustable cuffs.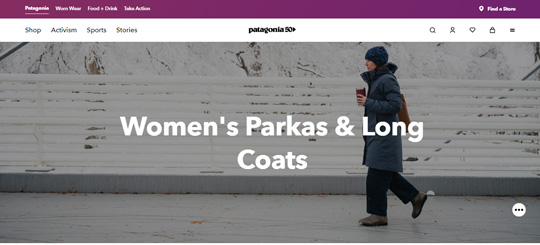 Resale Value
The resale value is another reason. Patagonia is a brand that is known for its quality and durability, which means that its jackets hold their value well. If you decide to sell your Patagonia jacket, you can expect to receive a good price for it, especially if it's still in good condition.
In our opinion, these factors make Patagonia's jackets, parkas, and coats a smart investment for anyone who spends a lot of time outdoors.
Conclusion
Patagonia is a popular and expensive outdoor clothing brand due to its quality materials, and environmental consciousness. Its jackets are worth the investment for those who prioritize durability, functionality, and sustainability in their outdoor gear.
Patagonia's use of recycled and naturally-based materials, such as 100% recycled and traceable down, and recycled polyester, sets it apart from other clothing brands.
Its environmental consciousness extends beyond its materials to its production processes and supply chain, making it a leader in sustainable fashion.
Also, Patagonia's commitment to social responsibility, including fair labor practices and charitable giving, adds value to its brand image. Many customers feel good when they support a company that focuses on ethical practices.
The brand's Ironclad Guarantee is another point in its favor.
Patagonia's prices may be higher than those of similar brands, but we believe the investment is worth it if you're looking for high-quality, sustainable, and durable gear.
Read also: Marmot vs Patagonia Outdoor Gear: Which Brand is Better?