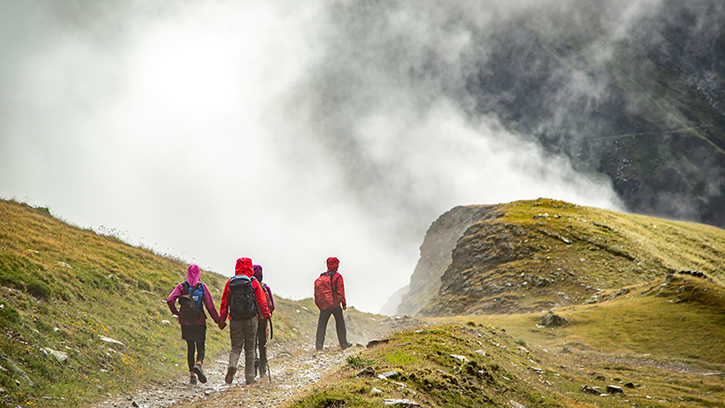 This period of the year is perfect to go hiking and to do so you need adequate gear.
It is unnecessary to talk about how the right equipment makes your experience much more pleasant and how important it is to buy good quality products that make you feel comfortable and last for a long time.
We believe that the market is so full of possibilities and with the right amount of information you can find exactly what you are looking for.
We like to do brand comparisons to give you a more detailed overview of each brand in order to provide our opinion when in doubt.
Today we will compare Fjällräven and Marmot jackets.
Without further ado, let's jump to the specifics.
Table of Contents:
1. Fjällräven
History
Founded in 1960 by Åke Nordin, Fjällräven is a Swedish brand that produces mainly outdoor clothing, backpacks, gear, and accessories. It started due to the need for 14-year-old Nordin to design and produce a comfortable bag that he intended to take on a planned hiking trip.
After doing some research, he used his mother's sewing machine to make a bag out of strong cotton material. He also created a wooden frame for the bag that would distribute the load better.
Don't miss: The North Face vs Salomon Urban-Cycling Jackets: Which Brand is Better?
This invention got attention and later, after serving in the army, he noticed that there was a need for a durable and lightweight backpack in the market. This is when he decided to found Fjällräven.
The company has ever since expanded its production not only in backpacks but also in other outdoor gear. Now Fjällräven products are available in more than 40 countries.
Never feel cold again | Fall/Winter 2020 | Fjällräven
The video will be loaded from YouTube.com, a third party. If you play it, you accept their terms of service, and their use of cookies.
Materials
As I mentioned, we live in a Mediterranean climate zone so my choice would be a jacket that is adequate for the warm climate.
One of the technologies used in Fjällräven jackets is Eco-Shell. It is a fabric that offers breathability and protection from rain and snow.
Read next: Norrøna vs Arc'teryx Women's Ski Jackets: A Comparison
It is designed as the combination of the PFC-free durable water repellency treatment on the outer layer and the hydrophilic membrane underneath. This makes it possible for the sweat to escape and stops the water from outside to get in.
At the moment you start sweating, the concentration of vapor inside the Eco-Shell increases, and that is when the moisture will be absorbed by the membrane and transported to the outer layer later to evaporate.
Design
For people who live in the Mediterranean climate zone as we do, having a light, packable and well-ventilated jacket is the best option.
I recommend the Abisko Midsummer Jacket as the perfect jacket to go hiking.
It has an adjustable hood that can be pulled up for protection against the sun. One of the best features is the three pockets that double as ventilation openings. It protects you from the wind and the sun without letting you overheat. Also, it has a great design and it comes in female and male versions.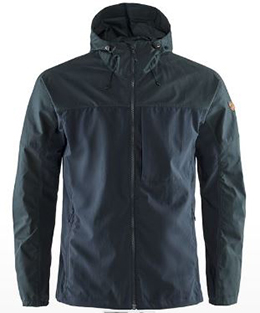 Price
This jacket costs around 250 euros and considering the reviews of other Fjällräven jackets, this jacket can be as good as new for many years. Its high quality and technology definitely justify the price.
2. Marmot
History
The idea of Marmot began on a glacier in Alaska's Juneau Icefield in April 1971, when Eric Reynolds and Dave Huntley were on a school trip. They began making prototypes of down products in their dorm room for the next two years.
First, they made a down vest, a parka, a sweater, and three sleeping bags. Their warmest sleeping bag was PIKA and was rated at -42°C.
Read also: Canada Goose or The North Face Jacket? Which Brand Should You Choose?
In the spring of 1974, the Marmot company was born after Eric and Dave rented a retail shop and started teaching cross-country skiing.
Their first big order was on behalf of 20th Century Fox who was filming a movie called The Eiger Sanction with Clint Eastwood. They needed 108 very puffy jackets so they started designing The Golden Mantle.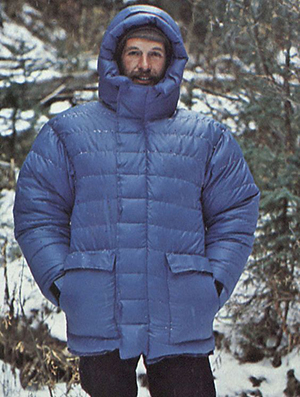 In 1976 the future of the company would change forever when Eric met Joe Tanner of W.L. Gore & Associates. He was intrigued by the Gore-Tex technology and immediately started testing it in sleeping bags.
Marmot is the first outdoor company that used GORE-TEX technology in the world.
Today the company keeps growing and offers some of the best outdoor products in the market.
Materials
As we mentioned, Marmot was the first to use GORE-TEX. Now they have more advanced technologies as they have developed products in:
GORE-TEX,
GORE-TEX® Pro,
GORE-TEX® Paclite,
GORE-TEX® Active™.
The GORE-TEX® fabrics have an extremely thin membrane that is waterproof, windproof, and breathable at the same time. It is very comfortable because it's lightweight and keeps you dry and warm.
It is composed of 2 or 3 layers designed specifically for outdoor activities. The 3-layer construction is designed for more demanding activities and has added durability without adding weight.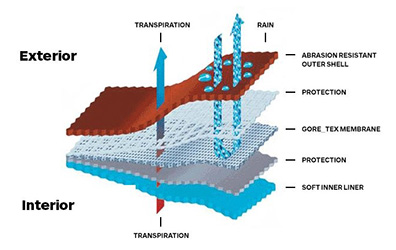 Marmot | GORE-TEX | Outdoor Series
The video will be loaded from YouTube.com, a third party. If you play it, you accept their terms of service, and their use of cookies.
Design
My favorite model is the Minimalist Jacket that comes both in male and female versions.
It is perfect for rainy days because of its GORE-TEX® Paclite® technology that offers the best hydrophobic membrane possible and weight-minimizing comfort.
It has an adjustable hood that increases the weather protection of this jacket. It features also a waterproof pocket in the frontal area of the jacket where you can put for example your phone.
The sleeves are adjustable and offer 100% water protection.
Underneath the arms, you have the pit-zips that improve and help regulate body temperature. I believe one cannot ask more from a jacket, right?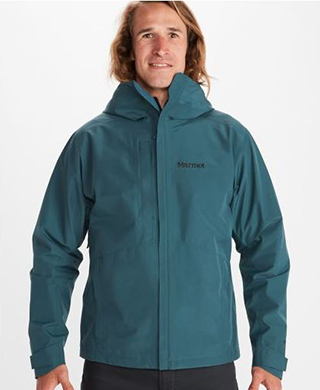 Price
This jacket costs about 200 euros online. Considering the features, technology, and quality, it is a wise choice.
3. Which Brand is Better for Hiking Jackets?
Both of the brands are good and for me, it is very difficult to decide.
They have very high performance and quality. They both offer similar features and have a similar price.
In my judgment, I would choose Fjällräven only because I liked their designs more, but since it is a very subjective opinion it can't be an argument.
Whatever you decide to buy, be sure that it will be the right decision and you will not regret it!