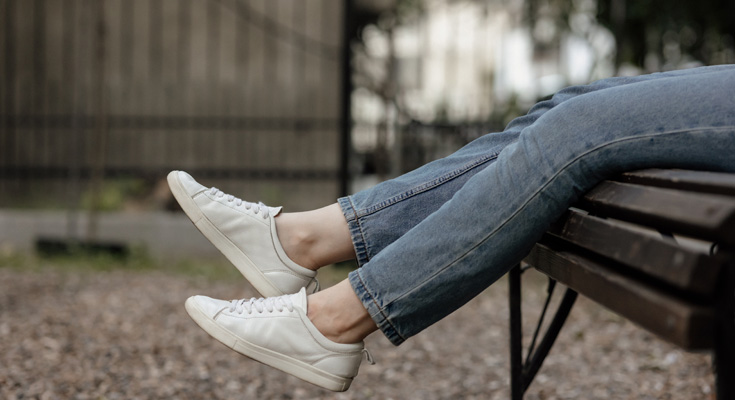 Sneakers are very basic shoes in theory. But it can become very complicated and time-consuming to pick the right pair for your outfit and for the activity you're going to do while wearing them.
And if you're on a budget that's another thing to think about when choosing your new sneakers.
Also, each brand has its own pros and cons that you have to keep in mind.
If you've done your research but still haven't found the right sneaker for you, maybe the brands that we're going to show you today can help.
We've selected 8 European sneakers brands to give you some more sneaker options. We hope you'll like them! Here they are:
Contents:
1. Diadora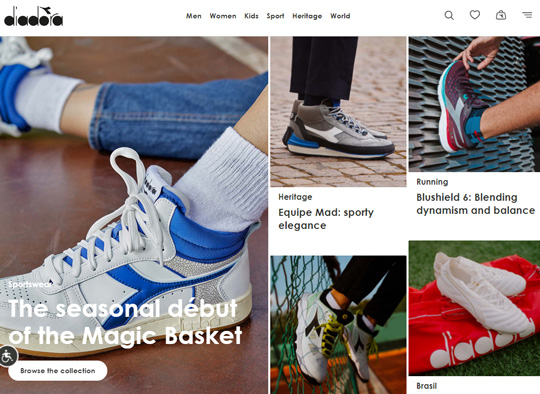 Diadora website: www.diadora.com
Diadora is an Italian brand that produces sports accessories, sportswear, and footwear for practicing sports, but also for casual wear.
The company was founded in 1948 with the aim of making mountain shoes and boots and only in 1970 did the brand decide to add sports shoes to its production.
Its products are aimed at men, women, and children and the prices are varied, but all affordable. One of Diadora's particularities is that it wants to make products that are not only comfortable and breathable but also highly safe.
In addition, thanks to their design and the high quality of the materials, the sneakers can be worn with various outfits.
Don't miss: 8 Italian Sneaker Brands for Outdoor & Casual Wear
2. Salomon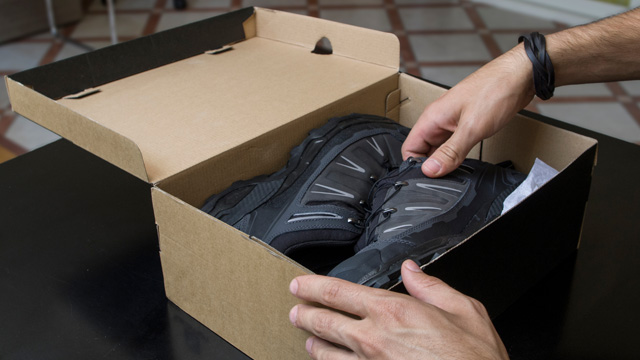 Unboxing a pair of Salomon shoes
Salomon, a French company that makes outdoor gear, apparel, and sports equipment, operates worldwide.
François Salomon and his wife established the company in Annecy (Rhone-Alpes), in 1947. The company started out as a metalworking shop, making saw blades.
Later, they expanded their expertise and equipment to create steel edges for skis and ski bindings. Bindings were the company's main product until 1979 when they introduced the rear-entry ski boot and after a few years began to produce skis. The company also bought Taylor Made Golf in 1984, a golf equipment American brand.
Salomon was founded by people who had first-hand knowledge of the alpine climate and alpine sports. Their vision to design reliable, durable, quality products is what has driven their success.
Products of the company cater to many sports and outdoor activities such as skiing, climbing, and hiking, and are available in over 40 countries.
As for sneakers, they have a category with sport-style shoes that you can wear every day.
3. Adidas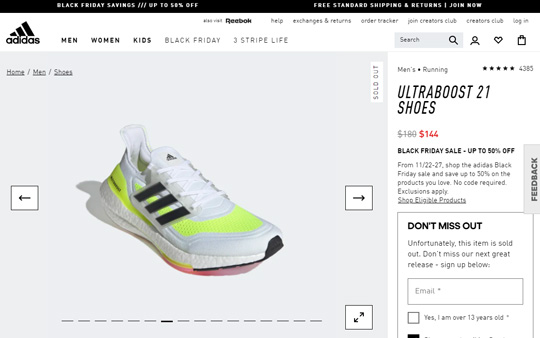 Adidas website: www.adidas.com
Adidas is a very important German brand that produces clothing, accessories, and sports shoes. In addition to the wide variety of models that you can choose from, you can also count on maximum safety, comfort, stability, and resistance.
The founder Adolf Dassler started the brand in 1949. In the early years, they produced only sports shoes, but later the production expanded, and today at Adidas you can find articles for different types of use.
The company's most important purpose is summed up in its motto, which is "Impossible is Nothing". The company believes that sports can change lives. Adidas is also attentive to sustainability and is always looking for innovative solutions.
The brand offers many sneaker designs that you can wear with different outfits and over the years some of them have become true icons in this footwear category.
You might also like: 7 German Hiking and Winter Boot Brands: Our Top Picks
4. Superga

Superga website: www.superga-usa.com
Superga was founded in Turin, Italy, in 1911 and initially produced only rubber items, but also toys.
The name "Superga" was used later when the first shoes with vulcanized rubber soles were created.
The sneakers of the brand are very comfortable and soft, but at the same time also resistant and durable. In addition, they are perfect for simple casual wear to be used every day.
Another feature of the company is that the styles of footwear are varied and customers always find what they are looking for at Superga.
For example, sneakers go from classic designs to modern styles and can be combined with different outfits. Superga products are aimed at men, women, and kids and their prices are affordable.
5. Puma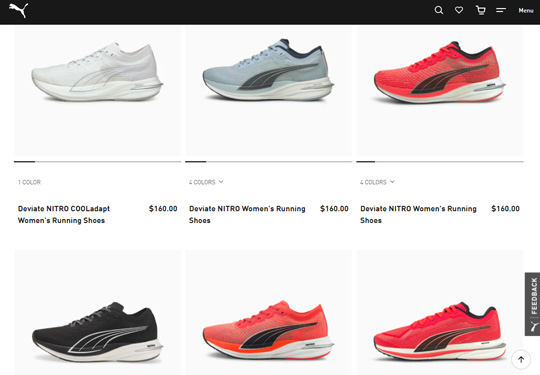 Puma website: puma.com
Puma is famous for producing sportswear, including footwear. There are products not only for men and women but also for children. Very famous is its logo, which represents a puma while it's jumping.
The company philosophy has as its main purpose the creation of products capable of lasting a long time, guaranteeing elasticity and extreme agility when you play sports. Puma's story begins in 1948, when it was founded in Herzogenaurach, Germany.
Today the brand represents an important point of reference at an international level for the production of sports equipment. For this reason, the available designs are always a lot and in particular, sneakers for any occasion.
Another positive aspect of the Puma company is that it is very committed to respecting the environment and seeks innovative solutions to promote eco-sustainability.
6. Hogan

Hogan website: www.hogan.com
Hogan is a brand born in 1986 in Italy by the Tod's group, of which it is part and was created by the Della Valle family. In the same year of its foundation, the company produced the "Traditional" shoe that was inspired by the sport of cricket.
Today, a distinctive trait of Hogan is making shoes with a design capable of attracting attention and curiosity, with elegance and comfort at the same time.
Hogan shoes are comfortable, and resistant, but also refined and for this reason, they can be used as casual wear, as well as sports shoes.
In addition, the company also produces bags, accessories, and clothing for men, women, and children.
The prices are high and this is due to the high quality of the materials, such as different types of leather and suede, but also to the elegance of the designs.
7. Sergio Tacchini

Sergio Tacchini website: www.sergiotacchini.com
Sergio Tacchini produces sportswear, footwear, and sports accessories. The company's products amaze everyone with their refinement, comfort, flexibility, and resistance. These are the main features of Sergio Tacchini sneakers.
This famous Milanese tennis player founded the company in 1966 and his aim was to make sports products that were comfortable and at the same time useful to be worn even in your free time.
The renowned design, high-quality materials, and attention to detail make some of the brand's products quite expensive.
8. Mammut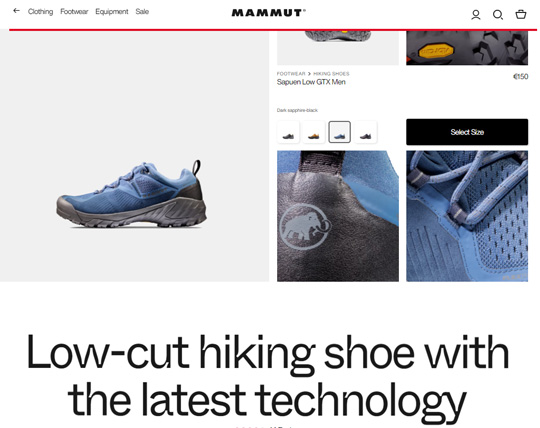 Mammut website: www.mammut.com
The history of the Swiss brand, Mammut, goes back to 1862. This company makes some of the highest quality outdoor products. Their strongest gear and full focus are on mountain sports. But you can also get a variety of casual sportswear and sneakers.
In addition to selling sportswear and outdoor gear, Mammut also has an interesting project; the Mammut Alpine School. This is where they train athletes in mountaineering, glacier trekking, snowshoe touring, and even avalanche training.
The materials are mostly Gore-Tex based, as this is one of the best ways to get windproof, waterproof, breathable, and comfortable garments. As expected for such a high-end brand, the items are a bit pricey but totally worth it.
Read next: Japanese Sneakers: My 5 Favorite Brands