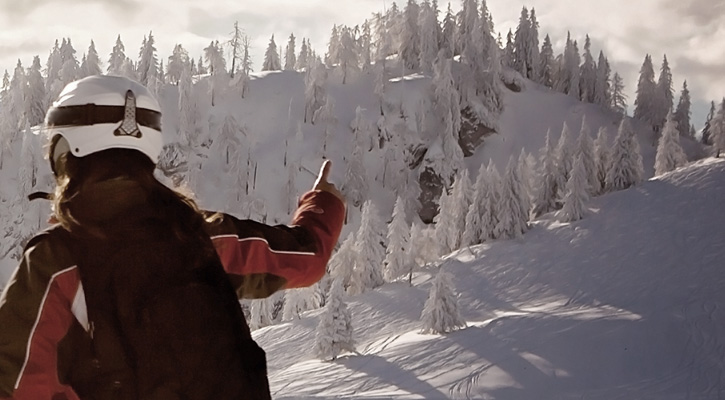 When it comes to spending time outdoors, having the right gear can make all the difference. A poorly-made jacket can leave you feeling cold, wet, and uncomfortable.
That's why waterproof fabric technologies have become so popular!
While even the most affordable options can provide some protection, there are now high-quality fabric technologies available that offer superior performance.
Two of the most popular options are Helly Tech® and Gore-Tex®.
In this article, we'll compare these two technologies to see which one comes out on top. But first, let's take a closer look at each of them.
Key Points:
Helly Tech® relies on hydrophilic fabrics and has three performance levels.
Gore-Tex® uses an ePTFE membrane and has several performance options.
Gore-Tex® has a clear advantage in water resistance.
Both technologies are similar in breathability.
Gore-Tex® is more durable but can be less comfortable.
Both technologies are expensive, with Gore-Tex® being the more expensive option overall.
1. The Helly Tech® Fabric Technology
The Helly Tech® technology was created by Helly Hansen, a Norwegian brand established in 1877 by a husband and wife duo, similar to the founders of Gore-Tex®.
Helly Tech was introduced to the market in 1980 and is utilized in various outdoor garments requiring waterproof and breathable capabilities.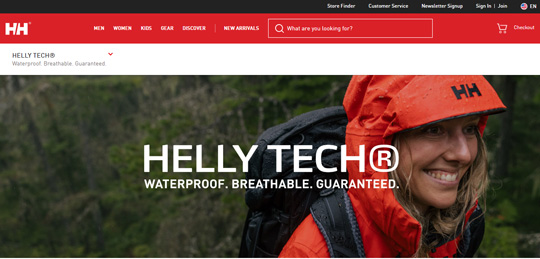 Helly Hansen official website: Helly Tech®
This technology is unique as it relies on the hydrophilic nature of its fabrics rather than the hydrophobic properties of the materials.
The membrane is both hydrophilic and microporous, allowing perspiration vapors to escape while preventing water droplets from penetrating the garment.
Three-Layer Construction
Helly Tech features a three-layer construction, including an outer fabric with a DWR coating to repel water and cold winds, a waterproof mid-layer, and a highly breathable inner layer made of mesh fabric or another breathable material.
Three Performance Levels
Helly Tech comes in three performance levels: Protection, Performance, and Professional, each suited for different outdoor activities and conditions.
The Helly Tech Protection level provides waterproofing and mild breathability, suitable for light outdoor activities.
The Helly Tech Performance level is highly waterproof and breathable, making it more suitable for intense outdoor sports and activities.
The Helly Tech Professional level is designed for professional workwear and challenging conditions like those found in the ocean or mountains. It is highly resistant to abrasion and wear.
The video will be loaded from YouTube.com, a third party. If you play it, you accept their terms of service, and their use of cookies.
Read also:
Why is Helly Hansen so Expensive and Popular: Is It Worth It?
10 Norwegian Jackets and Clothing Brands that You'll Love
2. The Gore-Tex® Fabric Technology
Gore-Tex® is widely regarded as one of the best fabric technologies available today, offering superior weather protection while remaining highly breathable.
This is crucial for outdoor jackets, as poor breathability can lead to excessive sweating, defeating the purpose of being waterproof.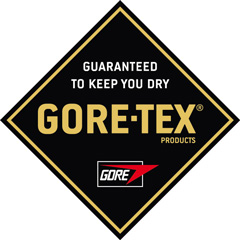 Gore-Tex® Logo
Gore-Tex® is constructed using ePTFE (Expanded PolyTetraFluoroEthylene), a microporous material made of billions of micropores that prevents water droplets from penetrating while allowing perspiration vapor to escape.
The technology was developed in the early 1970s by the son of Gore-Tex® founders Wilbert L. and Genevieve Gore.
What sets Gore-Tex® apart from other fabric technologies is not just the ePTFE material but also its unique construction.
Gore-Tex® can be viewed as a laminate, a membrane, and a technology at the same time due to its microporous ePTFE membrane bonded between different layers of fabric and its ability to perform in various ways to meet different requirements.
Several Performance Options
Gore-Tex® offers several waterproof performance options to meet different requirements, including:
Pro: This option is highly breathable and durable, making it suitable for outdoor activities like hiking.
Paclite: The lightest option, Paclite is designed for everyday wear and light activity.
Active: The most breathable option, Active is lightweight, highly waterproof, and ideal for activities that require intensity and agility.
Pro Shell: This option is used in gloves and shoes and is highly durable and resistant to wear and tear.
Learn more: What is Gore-Tex® and How Does It Work?
What is GORE-TEX Product Technology
The video will be loaded from YouTube.com, a third party. If you play it, you accept their terms of service, and their use of cookies.
3. Comparison
Waterproofness
While a fabric technology's waterproof rating is important, it's not the only factor that determines a jacket's weather protection. Design details like seams can make or break a jacket's performance, so it's essential to keep this in mind when shopping.
Taped or sealed seams are crucial to prevent water from seeping through.
When it comes to DWR coating, both Helly Tech and Gore-Tex® are treated with DWR to repel water on their surface and prevent pooling.
In terms of water resistance, Gore-Tex® has a clear advantage with a water column rating of over 28,000mm.
Helly Tech's waterproof rating is on average around 15,000mm. However, the Helly Tech Professional performance level can reach up to 20,000mm.
Breathability
Breathability is a crucial feature of high-performance jackets, and it's where fabric technologies differ the most.
Gore-Tex® has a breathability rating of 15,000 g/m2/24h, which can go higher for options like Gore-Tex® Active.
Helly Tech is comparable to Gore-Tex® in terms of breathability, with a range of 5,000 g/m2/24h to 20,000 g/m2/24h.
In terms of breathability, they are similar, so the actual design of the jacket, including features like pit vents, will play a significant role in determining their performance.
Durability
When it comes to durability, Gore-Tex® has the advantage due to the ePTFE material's inherent durability. But, the Helly Tech Performance level is also highly durable.
Prices
Both Gore-Tex® and Helly Tech are known for their high prices. While Gore-Tex® is notorious for its high cost, the price difference between the two technologies is negligible in most cases.
Since Gore-Tex® is used by various brands in their jackets, there is some price variation, with some options being more affordable than others. However, it remains the more expensive option overall, particularly for high-performance jackets.
4. Which is Better? Helly Tech or Gore-Tex?
Based on our analysis of breathability and weather performance, Gore-Tex® appears to perform better. However, the fabric can be stiff and less comfortable than Helly Tech options.
All in all, the performance metrics of the two technologies are similar, so it's difficult to determine which one to choose.
Helly Tech jackets are well-made, while the quality of Gore-Tex® jackets depends on the specific brand using it. Ultimately, it's best to shop around and make your own decision.
Read also: Hardshell vs Rain Jacket: The Difference