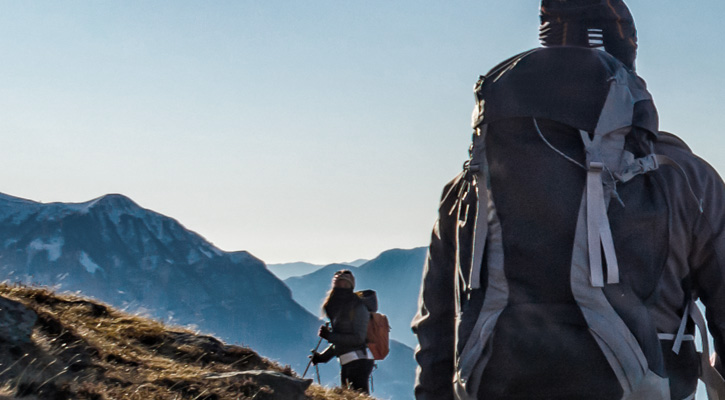 We all rely on our jackets and outdoor clothing to keep us warm and dry when it's raining or snowing.
Although there is an abundance of winter clothing available, not all of them have the same performance capabilities, such as being waterproof, windproof, breathable, etc.
And to improve these capabilities, fabric technologies have been invented. This will be the focus of today's article!
We'll compare two of the most widely used fabric technologies, Sympatex and Gore-Tex, to help you choose the one that's better for you.
While Gore-Tex has been the most popular waterproof technology for many years, Sympatex is a technology that has been gaining popularity due to its environmentally friendly features.
Let's begin this comparison and find out how these two technologies measure up against each other.
Key Points:
Sympatex is an eco-friendly fabric technology made of hydrophilic polyether-ester polymer, which is natural and biodegradable.
Sympatex is a non-porous membrane, waterproof, windproof, and breathable. It offers several laminate options.
Gore-Tex's core material is ePTFE, a microporous material that is incredibly durable and breathable. It's waterproof and windproof. It offers various performance options.
Gore-Tex has a waterproof rating of approximately 28,000 mm, while Sympatex has a base rating of 20,000 mm.
Both are highly breathable.
Gore-Tex is more durable than Sympatex.
Sympatex is more comfortable to wear.
1. Sympatex
The waterproof fabric technology known as Sympatex has been developed by SympaTex Technologies GmbH, a German company.
While it performs similarly to other fabric technologies, it has a unique feature that sets it apart – it is eco-friendly and 100% recyclable. This is because it is made of a hydrophilic polyether-ester polymer, which is a natural composition that is biodegradable.
SympaTex has received various certifications, including the Oeko-Tex Standard, which ensures that the material is safe for human health, and the Bluesign certification, which guarantees that SympaTex is environmentally friendly.
Unlike Gore-Tex's ePTFE, SympaTex is a non-porous membrane. However, it is still breathable due to a chemical process that occurs as a result of the hydrophilic nature of its components.
As the membrane absorbs high levels of moisture, it expands, allowing moisture from the body to move out through the molecule chains. The warmer and more humid the inside of the jacket, the more moisture the membrane is able to transport out.
Sympatex can also be used alongside various materials to create a laminate that can be used in different clothing items, including shoes.
Sympatex Membrane - windproof, waterproof, breathable
The video will be loaded from YouTube.com, a third party. If you play it, you accept their terms of service, and their use of cookies.
Read also: Gore-Tex® vs Texapore Fabric Technology: Which is Better?
Various Sympatex Laminate Options
SympaTex offers several options that cater to different needs. Some are lightweight, while others have thicker layers, making them more durable and weather-resistant. These options include:
2L Laminate;
2.5L Laminate;
3L Laminate;
4L Laminate.
2. Gore-Tex®
Gore-Tex® is a fabric technology and brand name that was established in the 1970s after the original company, founded in 1959 by Wilbert L. and Genevieve Gore, was renamed.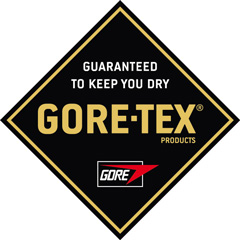 Gore-Tex® Logo
The core material of Gore-Tex is ePTFE (expanded PolyTetraFluoroEthylene), which was created by the son of the founders in the early 1970s.
ePTFE is a microporous material that has a very low adsorption rate, preventing water from seeping through and making it incredibly durable. Its millions of pores per square inch allow perspiration vapor to pass, giving Gore-Tex its breathable quality.
Gore-Tex can be considered a membrane because of its billions of micropores, a laminate because it's bonded between various layers of fabrics, and a technology because it can be "configured" for different use cases requiring different levels of waterproofness and breathability.
It is used in various types of outdoor clothing and gear but is mainly famous for its use in jackets and shoes.
Learn more: What is Gore-Tex® and How Does It Work?
What is GORE-TEX Product Technology
The video will be loaded from YouTube.com, a third party. If you play it, you accept their terms of service, and their use of cookies.
Various Gore-Tex Performance Options
To avoid a lack of performance, Gore-Tex does not have a single fabric option. Instead, different activities require different fabric performances to meet their specific needs. Some of Gore-Tex's options are:
Paclite: the lightest option, suitable for casual and daily wear.
Active: highly waterproof and the most breathable option, ideal for physically demanding activities.
Pro: highly durable and breathable, suitable for mild outdoor sports.
Pro Shell: commonly used in shoes, gloves, etc., designed to be highly resistant to abrasion.
3. Comparison and Differences
With a better understanding of these two fabric technologies, let's now take a look at how their performance compares.
Waterproof Rating
Firstly, let's examine the Gore-Tex waterproof rating, which measures approximately 28,000 mm and can exceed that for certain options. This water column rating classifies it as highly waterproof, allowing for prolonged exposure to heavy rain or snowfall.
In contrast, Sympatex has a base water column of 20,000 mm, placing it at a nearly identical performance level as Gore-Tex. However, in certain laminate layers, it can reach up to 45,000 mm.
As a result, SympaTex holds a slight edge in this aspect, but overall both technologies perform similarly.
Learn more: Waterproof vs Water-Resistant vs Water-Repellent Jackets: The Difference
Breathability and Resistance to Wind
Breathability refers to a fabric's ability to allow perspiration vapor to pass through and out.
This capability is quantifiable, and in the case of Gore-Tex, it measures approximately 15,000 g/m2/24h at the base level. For Gore-Tex Active, this performance option can exceed that level, with a RET (resistance to evaporative heat transfer) of 3, which is highly breathable.
Sympatex, on the other hand, only has a RET measurement available, which is around 0.5 RET, indicating that it is highly breathable.
Regarding wind resistance, both fabrics are windproof.
Durability and Comfort
When it comes to durability, Gore-Tex surpasses other fabric technologies as the ePTFE membrane is highly resilient and resistant to wear and tear from the elements. As a result, it will last longer than Sympatex.
However, in terms of wearability and comfort, Sympatex is the clear winner as it is a very comfortable fabric that has a notable stretch capacity. Conversely, Gore-Tex, due to the ePTFE membrane, is quite rigid and may not be the most comfortable to wear.
Environmental Impact
As previously mentioned, Sympatex is an eco-friendly fabric technology due to its natural and 100% recyclable components.
In contrast, ePTFE is a synthetic material that has an impact on the environment, making it the less eco-friendly of the two. Additionally, ePTFE is slow to degrade in nature, unlike the natural components of polyether and ester.
Both fabrics use DWR treatment, but PFC-free DWR products are used in both cases, resulting in minimal environmental impact.
While Gore-Tex has made significant strides in reducing its environmental impact, Sympatex remains the better option for those who prioritize sustainability.
Read also: 8 Best Sustainable Outdoor Clothing Brands: Our Top Picks
4. Which is Better? Sympatex or Gore-Tex?
Providing a straightforward answer to this question is challenging as it depends on what you need.
Since these fabrics perform similarly, there are few factors to consider when determining the better option.
Nevertheless, Sympatex demonstrates remarkable performance characteristics that we have not frequently observed in previous comparisons.
From what we've seen, there are people who are concerned with the durability of Sympatex, knowing that it's made of biodegradable materials. But there are also others who have had their Sympatex gear for years with no problems.
So, in the end, it really depends on the activity you need the jacket for.
We hope this helps!
Read next: Helly Tech® vs Gore-Tex: Which is Better?