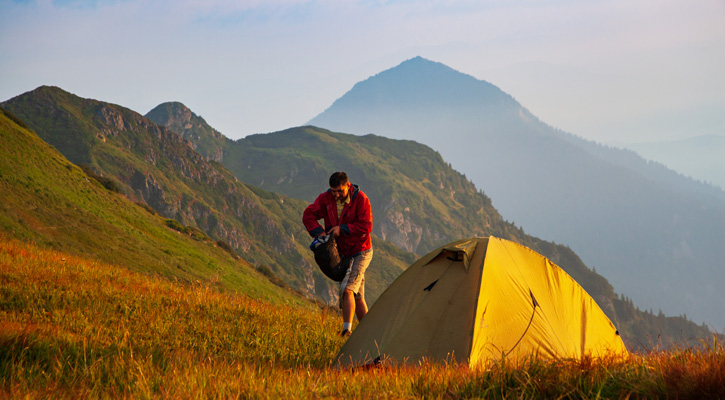 As a responsible consumer, you want to make sure that the products you buy align with your values. With the increasing awareness of the impact of our purchases on the environment, it's crucial to know that the companies we support are committed to sustainable practices.
One brand that has been gaining popularity in the outdoor clothing and equipment industry is Arc'teryx. Known for its high-quality products and innovative designs, the Canadian company Arc'teryx has caught the attention of many environmentally conscious consumers.
However, the question remains: is Arc'teryx truly sustainable? In this article, we will delve into Arc'teryx's sustainability practices and initiatives, exploring their materials sourcing, manufacturing processes, and environmental impact.
By the end of this article, you will have a better understanding of whether Arc'teryx is committed to sustainability and what they are doing to reduce their impact on the planet. Let's get started!
Why Sustainability Matters?
As an outdoor enthusiast, you are aware of the importance of preserving the natural world for future generations. Sustainability is crucial to ensure that the environment remains intact and unspoiled. The beauty of the natural environment lies in its untouched state without any human intervention.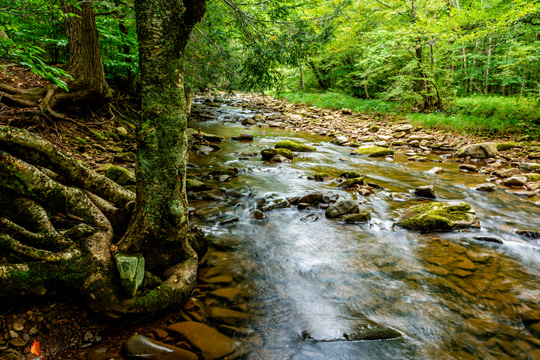 However, the outdoor industry has not always been environmentally friendly. The production of gear and apparel can have a significant impact on the planet, from harmful chemicals in clothing to wasteful packaging. Fortunately, many companies are now taking sustainability seriously.
Brands such as Patagonia, The North Face, Fjällräven, and Arc'teryx are leading the way in sustainability. Arc'teryx, in particular, is at the forefront of the sustainability movement. They are committed to creating positive change in the industry and inspiring others to do the same.
Sustainability matters because it ensures that the natural environment remains unspoiled and protected. By using eco-friendly materials, reducing waste, and investing in renewable energy, outdoor companies can help preserve the outdoor spaces that we all love.
This kind of leadership is essential to create a more sustainable future for the outdoor industry.
Must read: Why is Arc'teryx so Expensive and Popular? Is It Worth It?
What is Arc'teryx Doing?
Materials and Manufacturing
Arc'teryx is committed to reducing its environmental impact and promoting social responsibility through its product manufacturing. They prioritize sustainability by using sustainable materials such as recycled polyester and organic cotton, and by working with suppliers who share their values.
To minimize their environmental impact in the production processes, Arc'teryx has implemented a number of initiatives. They have reduced water usage, recycled and reused materials whenever possible, implemented energy-efficient practices, and introduced the first products made with a PFC-free GORE-TEX ePE membrane.
Also, they have adopted the Bluesign® system Restricted Substances List (RSL) which includes a list of materials that must be used with caution as they can have a bad impact on the environment.
Minimizing their Footprint
Arc'teryx is committed to minimizing its environmental impact. They aimed to use 100% renewable energy for their owned operations by the end of 2020 and have put into practice renewable energy projects with their partners in their supply chain.
They are also reducing their carbon emissions related to Arc'teryx's headquarters, Canadian production facility, distribution centers, global retail stores, etc.
They promote their Arc'teryx ReGEAR program which accepts used Arc'teryx gear still in good condition, repairs it if necessary, and resells it online, putting it again in circulation and extending its life.
The video will be loaded from YouTube.com, a third party. If you play it, you accept their terms of service, and their use of cookies.
Supporting Communities
Social responsibility is another important thing that goes hand in hand with environmental responsibility. Arc'teryx is committed to treating its customers, employees, and suppliers, with respect and fairness, and they strive to make a positive impact in the communities where they operate.
They ensure fair labor practices in their supply chain and partner with organizations to support local communities and promote the protection of the outdoors. Finding inspiration in nature is another important focus of the brand that they also like to promote.
Arc'teryx's efforts towards sustainability and social responsibility are commendable. By prioritizing sustainable materials, minimizing their environmental footprint, and supporting communities, they are making a positive impact on the world.
Related: 9 Outdoor Brands like Arc'teryx: Our Favorites
Sustainable Products
Here are two product examples by Arc'teryx that use sustainable materials and manufacturing:
Women's Atom Hoody
The Women's Atom Hoody is a versatile jacket that uses synthetic Coreloft Compact insulation. It's perfect for hiking, climbing, or casual wear.
The jacket is made using dope dye, which reduces CO2 emissions and at the same time saves water. By choosing it, you can feel good about reducing your environmental impact while still enjoying a high-quality, stylish jacket.
Men's Cerium Hoody
The Men's Cerium Hoody is a light and warm down hoody made with recycled nylon and responsibly sourced 850 fill-power down.
It's an excellent choice for trekking, alpine climbing, skiing, or for use in the city. The hoody's sustainable materials and processes make it a great option for those who want to reduce their environmental footprint.
Arc'teryx Shows Manufacturing Facility Information
Arc'teryx is one of the few outdoor brands that reports the manufacturing facility information for some of its products, which is a great way to improve production transparency. On the brand's official website, you can find the name of the company that manages the facility and the country where it's based for some products.
Clicking on the link takes you to a page with various data and information about that company. Although this data is not reported for all products, it shows that Arc'teryx is moving in the right direction toward greater transparency in production.
Read also: Arc'teryx vs Helly Hansen Outdoor Gear: Which Brand is Better?
Future Improvements
To continue their efforts towards sustainability, Arc'teryx can focus on educating more people about the importance of preserving the outdoors. This can be achieved by offering specific programs, articles, and tutorials on how to care for outdoor gear, etc. By educating customers, they can make informed decisions that benefit the environment.
Arc'teryx | For What's To Come
The video will be loaded from YouTube.com, a third party. If you play it, you accept their terms of service, and their use of cookies.
Moreover, Arc'teryx can expand its community events to reach a wider audience. This can be done both online and offline to maximize the number of people who can participate.
Arc'teryx can also consider introducing new sustainable materials to their products to reduce their carbon footprint. This will not only benefit the environment but also align with their brand values.
By taking these steps, Arc'teryx can continue to be a leader in sustainable outdoor gear and inspire others to make a positive impact on the environment.
Conclusions
Arc'teryx is making commendable progress towards becoming more environmentally responsible. Their use of recycled materials and commitment to reducing their carbon footprint are notable steps towards minimizing their impact on the environment. Their transparent reporting practices set a positive example for other companies to follow.
Despite their progress, there is still room for improvement. Since we're fans of this brand, we'd like to see Arc'teryx continue to innovate and implement more sustainable practices.
In the end, we think that Arc'teryx is a responsible company that is focused on changing the outdoor industry for the better. By supporting them, you can encourage other companies to do the same.
Read next: Fjällräven or Arc'teryx: Which is Better?