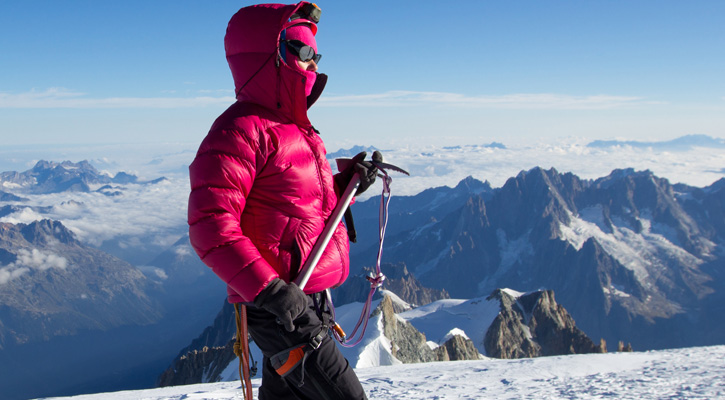 If the outdoors is your passion and if you often organize climbing or hiking, or if you really like nature, then Fjällräven and Arc'teryx are two brands for you.
Both produce clothing, accessories, and equipment, such as bags, backpacks, jackets, trousers, etc.
The first brand is Swedish, while the second is Canadian and both have as their main objective the creation of practical, light, and very resistant products, to ensure maximum comfort when you are in the middle of nature.
Both are very attentive to eco-sustainability, they have some differences in design and many features, which we will now see together.
Let's get to know these two brands right away!
Contents:
1. Fjällräven
Fjällräven Origins and History
Fjällräven is a brand born in the city of Örnsköldsvik in Sweden and is famous for the production of outdoor clothing and equipment.
One of the main features of this company is to create comfortable, simple, and practical products so that the wearer will practice sports while having fun and with a high degree of freedom of movement.
The brand also plays an important role in respecting the environment and another goal is to produce long-lasting garments and accessories. In addition, all the clothing items are made to facilitate access to nature for everyone.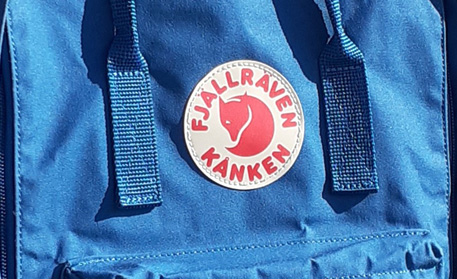 Fjällräven logo on the Kånken backpack
The company was born in 1960, thanks to an idea of ​​the founder Åke Nordin, who wanted to obtain a backpack large enough to hold several outdoor tools, but at the same time practical to carry on the shoulders.
During the following decades, the production became more and more extensive. The company logo is also very particular, representing an Arctic fox, which is also the translation of the term "Fjällräven".
Don't miss: Fjällräven vs Marmot Hiking Jackets: Which Brand is Better?
Materials and How Fjällräven's Products Are Made
Fjällräven uses natural materials to respect the environment as much as possible and in addition, is always inspired by nature to create synthetic elements that provide resistant and robust products.
A particular material used by the company is called "G-1000", which is a versatile fabric, resists for a long time, and is very breathable. In addition, it guarantees protection from rain and adverse weather conditions if waxed.
The brand also uses a lot of wool, down, cotton, and Eco-Shell, which is a sustainable fabric, very light, and is made with recycled polyester. It is also weather-resistant.
As for the manufacturing process, it is carried out in China and South Korea, but there are also products made in other countries, such as Vietnam.
Fjällräven Eco Shell - How It Works
The video will be loaded from YouTube.com, a third party. If you play it, you accept their terms of service, and their use of cookies.
Some Popular Products
Fjällräven Classic Kånken Backpack
One of the Fjällräven products is the Fjällräven Classic Kånken Backpack, which is very strong and durable, highly waterproof and also very practical, comfortable to wear and wide enough.
The material is Vinylon F (100% vinylal) and every detail has been made with extreme care. Unfortunately, there are numerous counterfeit models of this type of backpack and for this reason, you must be careful to buy only the original ones.
Meet the Kånken family | Kånken | Fjällräven
The video will be loaded from YouTube.com, a third party. If you play it, you accept their terms of service, and their use of cookies.
Fjällräven Nuuk Parka M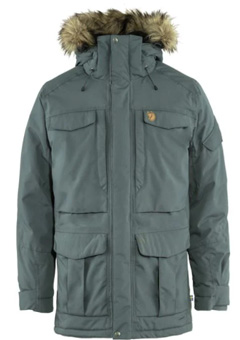 (image: fjallraven.com)
The Nuuk Parka M is a winter parka with a synthetic lining and is very resistant and able to protect against rain and strong wind, but also from cold temperatures.
It is also very practical due to its numerous pockets and detachable hood. The material for the hood is fleece and synthetic fur.
How Much Does this Brand Cost?
Fjällräven is a fairly expensive brand because certain jackets can cost as much as $300-400 and products typically start at $80-100.
However, these costs reflect the refinement of the materials, the resistance of the clothing and accessories, but also the attention to detail, and the high degree of waterproofing.
2. Arc'teryx
Arc'teryx Origins and History
Arc'teryx is a Canadian brand founded in 1991 that produces clothing and equipment for the outdoors. The logo is very particular because it represents a prehistoric bird, one of the first terrestrial birds, called Archeopteryx, hence the name of the company.
The brand has numerous product lines, such as the Leaf line and the Veilance line. The first is aimed at the military and police market and has colors, details, and shapes designed to blend in with the environment.
Veilance, on the other hand, is dedicated to the production of work clothes and other perfect garments for an urban style.
The founder of the company is Dave Lane and the brand originally produced mainly climbing gear. The first company name was Rock Solid in 1989. Today the brand is also very attentive to environmental sustainability.
Read also: Norrøna vs Arc'teryx Women's Ski Jackets: Which Brand To Choose?
Arc'teryx Presents - Who We Are: A Design Company
The video will be loaded from YouTube.com, a third party. If you play it, you accept their terms of service, and their use of cookies.
Materials and How Arc'teryx' Products Are Made
Arc'teryx makes products that are light and practical to wear, but also pays attention to other details such as colors and the level of waterproofing. All garments are resistant and durable thanks to the materials used, which are of high quality.
In addition, each element used follows a very rigid process, which demonstrates the brand's respect for the environment and also respect for animals. The down used for the making of some garments is in fact selected with strict protocols, to check that they derive from humane treatment of the animals.
A material widely used by the brand is Coreloft synthetic insulation, which guarantees high resistance and elasticity.
Very particular the Gore-Tex technology, which ensures a high level of water resistance and breathability to the products' fabrics.
The company's production takes place mainly in China and several other Asian countries, but also in Canada.
Some Popular Products
Arc'teryx Rush SK 42 Backpack

(image: arcteryx.com)
The Rush SK 42 Backpack is very capacious (42 liters) and resistant, durable, and perfect for organizing a balanced transport, placing inside everything you need for a climbing or other sporting performance in the middle of nature. In addition, it is equipped with numerous pockets and is made of N210r HT nylon and N400r-AC² ripstop.
Arc'teryx Stowe Windshell ReBird Men's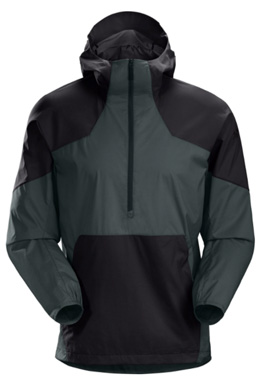 (image: arcteryx.com)
The Stowe Windshell ReBird is light but very resistant and made with eco-sustainable materials obtained from waste of other materials.
It is perfect for ensuring high protection from wind, rain, and low temperatures. The product is also very practical to fold into a backpack or bag when not in use. In addition, it has particular colors and pockets that can protect your mobile phone from adverse weather conditions, or where to put other useful items.
How Much Does this Brand Cost?
Arc'teryx prices are not low, as they start at $100-150 and go up to around $500 for some insulated jackets. These figures are due to the high resistance of the products, but also to the high-quality materials and eco-sustainability.
This brand is one of the most beloved by outdoor enthusiasts who think these prices are worth it mainly for the durability of the products.
3. Which is Better?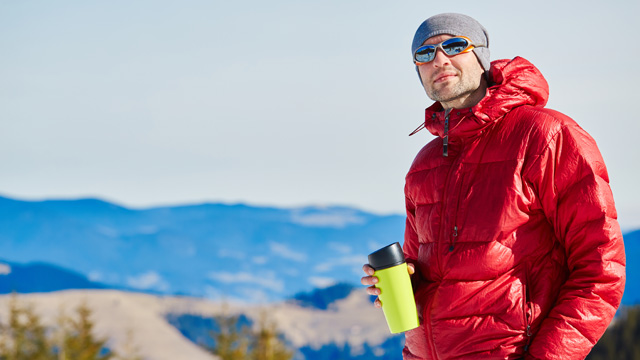 It is difficult to tell which brand is better because both are of high quality. Their materials are always chosen with care and both Arc'teryx and Fjällräven are brands that are attentive to respect for the environment and looking for innovative solutions to make nature increasingly accessible to all.
The differences can be seen in the design because Arc'teryx dares more and moves towards a more futuristic, but always simple style. Fjällräven, on the other hand, is more minimalist and characterized by a classic style.
Regarding the price, Arc'teryx costs slightly higher than Fjällräven, but they are both expensive.
The choice of the first brand or the second therefore depends on your tastes and needs, because both are famous producers offering excellent quality.
To give you a general answer, we'd choose Arc'teryx for climbing gear and more extreme activities and we'd keep Fjällräven as an option for hiking or camping equipment. But, of course, this will depend on the specific product you're looking for at that moment.