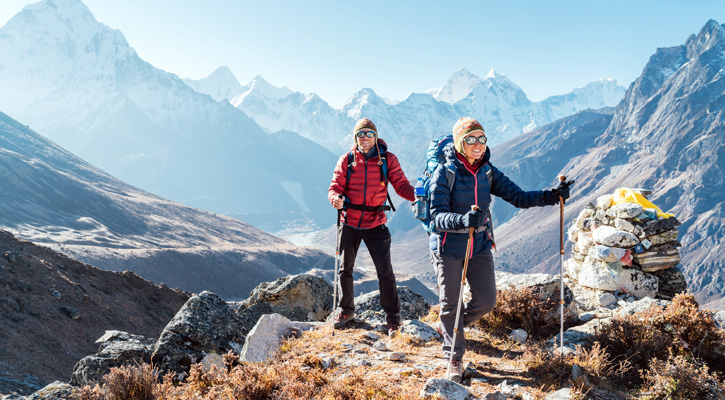 At some point, you probably walked into a store with a Fjällräven product on display and decided to check its price tag. It might strike you as a surprise to see a simple outdoor jacket worth around $300.
Whenever you see an expensive product displayed, you might justify its price due to its high-quality material or brand name. While that does apply to Fjällräven, its high expense also comes from several other reasons.
Why is Fjällräven so expensive? It mostly comes down to their production process and their adherence to high ethical standards. In other words, they place their high-skilled employees in high regard and they consider what's best for the environment.
Stick around if you're interested in knowing more about why Fjällräven is considerably expensive and whether it's worth the buy.
1. About Fjällräven
Like most well-established brands, Fjällräven has a prominent historic presence. Back in the 1950s, Åke Nordin from Sweden had a hard time hiking around the forests and hills of Örnsköldsvik with his uncomfortable backpack.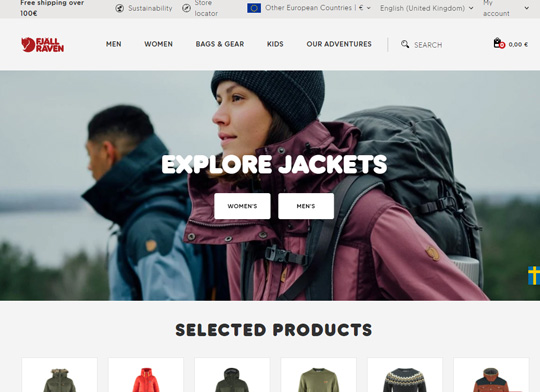 Fjällräven official website
It was at that time that Nordin decided to build his own bag out of a wooden frame and some fabric with the help of his mother's sewing machine. His creation didn't go unnoticed. The Sámi people were intrigued and requested bags of Nordin's design.
His bag crafting had then taken a brief pause once he was enrolled in the Swedish Armed Forces. After his return in the 1960s, Nordin decided to pick up his mother's sewing kit once more and later founded Fjällräven.
Initially starting with aluminum-framed bags, the brand decided to branch out into other outdoor apparel such as jackets, sleeping bags, and tents.
Moving towards the 1980s and 1990s, Fjällräven strived toward a global expansion and soon the brand stepped foot in other Scandinavian regions and Europe. It wasn't until 2012 that the brand launched in the US.
Don't miss: 9 Outdoor Brands like Fjällräven: Our Favorites
2. Why are Fjällräven Products Expensive?
Outdoor treks usually call for durable products. Luckily, Fjällräven doesn't like cutting corners. The company focuses on all the right ingredients to make functional, attractive, and sustainable outdoor products.
What makes their products all of the above? Let's take a closer look below.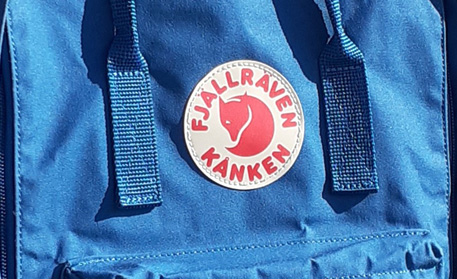 Fjällräven logo on the Kånken backpack
Longevity and Design
When purchasing a Fjällräven bag or jacket, you're essentially making an investment. Most buyers are looking for a product that'll last. Take the company's most popular Kånken backpack, for example.
Its material is composed of Vinylon F. This type of synthetic fabric is woven to create the bag. If it gets wet, the fibers expand and tighten creating a more impenetrable barrier to protect your belongings.
When it comes to the backpack's design, less is more. Its spacious square shape will allow you to fit a range of items such as your laptop, books, accessories, and extra clothing.
Comfort-wise, the Kånken backpack comes with an additional sleeve in the back area that has a cushion foam fitted inside. It was initially designed to keep school kids from having bad posture. The additional layer also helps keep the items inside from grazing your back.
Meet the Kånken family | Kånken | Fjällräven
The video will be loaded from YouTube.com, a third party. If you play it, you accept their terms of service, and their use of cookies.
Having said that, a highly contributing factor to the high price of Fjällräven can be traced back to their ethically sourced materials. This is true for the company's down jackets. If down is inexpensive, it might be sourced through other unethical means.
Read also: Fjällräven or Arc'teryx: Which Brand is Better?
Eco-Friendly
Even though there are some outdoor products available at lower prices that boast similar quality, they might not have sustainable values. That's what mainly differentiates Fjällräven from other outdoor brands.
These values surfaced around 1994. This was the same time when the Arctic fox, which is on the company's logo, was dwindling in numbers. Fjällräven decided to collaborate with the EU in environmental efforts to protect the endangered species. The mission was successful as the Arctic fox population has risen since then.
That being said, Fjällräven stresses sustainability through its design, production line, and materials.
The brand has created an Eco-shell material for its clothing products. This type of fabric is made from recycled polyester. The apparel using this material is also created with a timeless and minimalist design that'll barely go out of fashion for outdoor trekking.
Fjällräven Eco Shell - How It Works
The video will be loaded from YouTube.com, a third party. If you play it, you accept their terms of service, and their use of cookies.
Fjällräven also works with third-party corporations like the Sustainable Apparel Coalition (SAC) to reduce its carbon footprint along with over 80 other clothing brands.
Must read: 13 Scandinavian Jacket & Clothing Brands that You'll Love
3. How Did Fjällräven Become Popular?
Whether it's Fjällräven's Kånken backpack line or Greenland jackets, these products have gained lots of popularity, and not just within the outdoor trekking community.
The brand's design and values may have garnered attention from the younger crowd as well. One thing that also boosts a brand's fame is celebrity exposure. Stars like Kristen Stewart and Anna Kendrick have been seen with Fjällräven bags around their arms.
The company's popularity also comes from its product's performance and durable material such as the jackets made of breathable G-1000 fabric. The material has a waxed exterior to provide weather protection.
Read also: Marmot vs Fjällräven Hiking Jackets: Which Brand is Better?
4. Is Fjällräven Worth the Splurge?
With the design, comfort, sustainability, high-grade manufacturing process, and performance in mind, it's hard to deny that Fjällräven's prices aren't worth it.
If you're considering this purchase, then you might want to think long-term. These products will likely stay with you for a long while.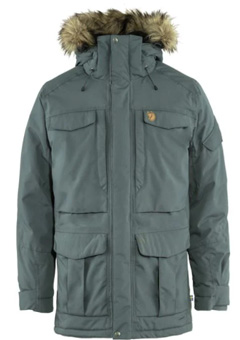 Fjällräven Men's Nuuk Parka – image from fjallraven.com
5. Is Fjällräven a Good Brand?
In terms of the brand's products and ethical values, Fjällräven is a good brand. Even though it sells at such high prices, at the end of the day, it needs production value like any other successful business.
If you're interested in numbers, the brand's parent company, Fenix Outdoor, had sales of around 590 million euros in 2020.
6. Frequently Asked Questions
What does "Fjällräven" Mean?
The term Fjäll translates to "Arctic," meanwhile, Räven means "Fox."
What is the most popular Fjällräven bag?
The Kånken backpack is the brand's most popular backpack at the moment.
Where are Fjällräven Kånken bags made?
The Kånken bags are made in manufacturing factories in China and Vietnam.
7. Conclusion
Why is Fjällräven so expensive? On the whole, the company's products carry a history, high-quality material, eco-friendly values, and exceptional ethical standards.
Do we think it's worth the money? Well, it could be worth the extra cash since it has the potential to last years. However, there are several similar products with similar quality caliber and more affordable prices.
If you're looking for ethical and sustainable values in your shopping and are willing to spend the extra amount, we say go for it. Another option would be to simply purchase used outdoor products instead of buying new ones.
Read next: 10 Norwegian Jackets & Clothing Brands that You'll Love