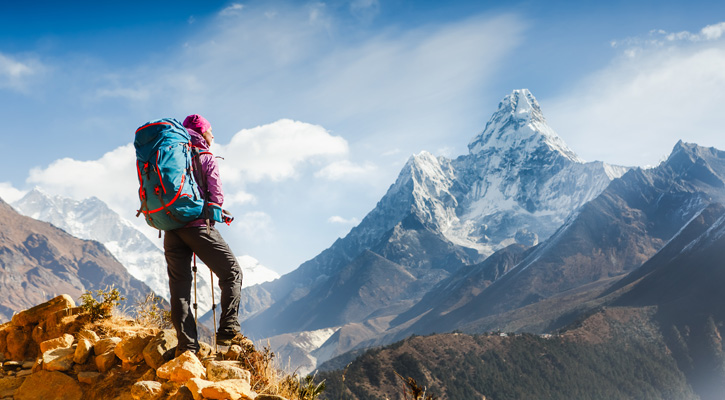 Fjällräven is a Swedish brand born in the 1960s. The founder, Åke Nordin, started from a backpack created in his basement, and today, 60+ years later, the company is popular all over the world.
If you are an outdoor enthusiast, you have probably heard about Fjällräven and their extensive collection of outdoor gear.
Their respect for nature and specific measures for environmental protection during their manufacturing processes are also commendable.
The brand covers a wide range of outdoor activities and they're very famous especially here in Europe. But what if you wanted more options to choose from?
Well, to give you even more ideas and options for your next adventure, today we have researched and reviewed 9 brands that are similar to Fjällräven with valid alternative products.
So, let's take a look at these brands!
Contents:
1. Patagonia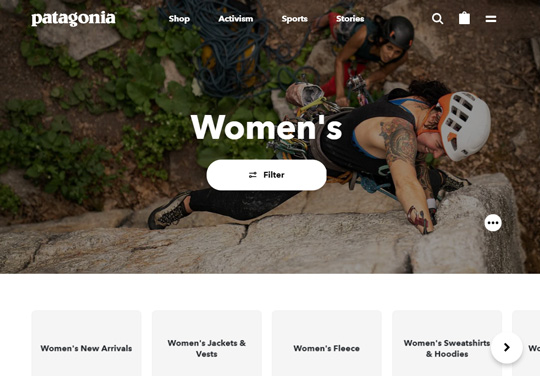 Patagonia official website
Patagonia, an American brand founded in 1973, relies heavily on recycled materials to make a large part of its production. Patagonia has its own fabric technologies like H2No, which improves the quality and durability of waterproof, breathable fabrics.
The company has developed impressive methods to improve the sustainability of its products over the years. They ensure that the majority of their materials, such as Wool and Polyester, are recyclable. They only buy fabrics from credible organizations that ensure the animal's welfare.
Patagonia recently launched the Regenerative organic Pilot Cotton program, which focuses on regenerating organic farming. Patagonia's prices can be quite high as we have seen, but the quality of their products justifies it in our opinion.
The video will be loaded from YouTube.com, a third party. If you play it, you accept their terms of service, and their use of cookies.
2. Salomon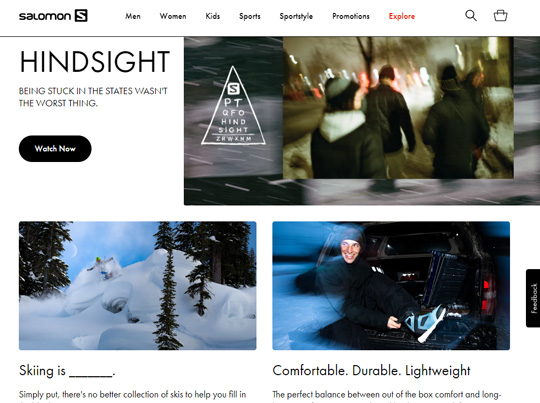 Salomon official website
Salomon started as a ski binding company, not a general outdoor gear company like many others. In 1947, the company was founded in Annecy, France. Its first major accomplishment was the invention of ski bindings which could replace leather straps and provide a more secure attachment.
Their ski bindings were a huge success, and they were used in the 1966 Winter Olympics in Chile. They then moved on to making accessories for casual and professional summer sports in 1992. They also made boots, hiking shoes, and other outdoor gear with the same quality and security as their original winter gear.
Today, this tradition is alive and well with all types of ventures that include technologically advanced products for different sports as well as fitness campaigns to encourage people in their pursuit of athletics.
Read also: Salomon vs The North Face Urban-Cycling Jackets: Which Brand is Better?
3. Arc'teryx

Arc'teryx official website
This Canadian brand was founded in 1989 and offers a variety of durable sportswear. Arc'teryx offers a wide range of outdoor clothing, including garments for hiking, mountain climbing, trail running, and other outdoor activities.
Although the brand's prices may be higher than similar brands, the quality and durability of their accessories and clothing more than make up for it.
Must read: Arc'teryx or Fjällräven: Which is Better?
Arc'teryx employs sustainability practices in many sectors, including product design and manufacturing. Aside from directly engaging the community, Arc'teryx also holds sustainability awareness campaigns. The brand also ensures that all animal-based materials used for manufacturing are from animals raised in a way that respects their well-being.
Arc'teryx does not use synthetic raw materials that are dependent on active chemistry in order to manufacture them. This is done to preserve the environment and reduce the use of certain materials.
Don't miss: 9 Outdoor Brands like Arc'teryx: Our Favorites
Arc'teryx Presents - Who We Are: A Design Company
The video will be loaded from YouTube.com, a third party. If you play it, you accept their terms of service, and their use of cookies.
4. Orvis

Orvis official website
Orvis, the oldest US mail-order company, is well-known for its quality fishing and outdoor apparel and accessories. Although their fly-fishing apparel is the most well-known, much of their outdoor clothing is suitable for all outdoor adventures.
They were a small business founded in Manchester, Vermont in 1856. Orvis prides itself in providing quality fishing clothes that are inspired by nature, and customer service. Orvis offers a wide range of clothing for women and men, and also quality accessories for pets.
As for prices, Orvis strives to provide high-quality clothing at affordable prices for their customers since the beginnings of the brand.
5. Helly Hansen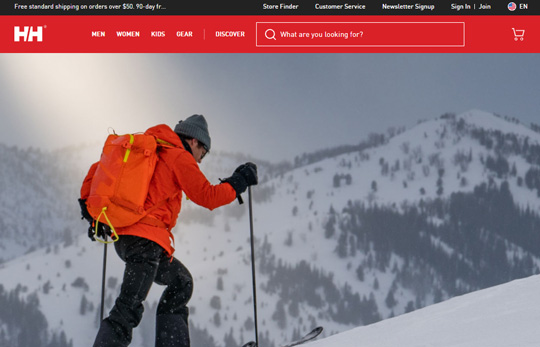 Helly Hansen official website
Helly Hansen was founded in Norway in 1877. The brand's goal is to make high-quality sports apparel and gear, primarily for sailing and skiing. Helly Juell Hansen (Norwegian sea captain) founded the company.
He was passionate about nature and the oceans, which he passed on to his employees. One of the brand's primary goals is to preserve water. They are passionate about nature and have developed new technologies like Helly Tech to make durable and sustainable garments that are both waterproof and breathable.
We can also mention LIFA, and its development, LIFALOFT as one of their major technologies. These technologies were designed for sports professionals and are lightweight, dry, and moisture-free.
Helly Hansen / Alive Since 1877 (full edit)
The video will be loaded from YouTube.com, a third party. If you play it, you accept their terms of service, and their use of cookies.
6. Filson

Filson official website
Filson is a company based in Seattle, Washington. It was founded in 1897. The name Filson comes from the name of its founder, C. C. Filson. He created the "C.C. Filson's Pioneer Alaska Clothing and Blanket Manufacturers". The brand makes clothing for both men and women as well as footwear and accessories.
Their comfortable products are designed for various outdoor activities. Many garments and accessories of the brand are resistant to cold temperatures, water, and are very durable.
7. Mammut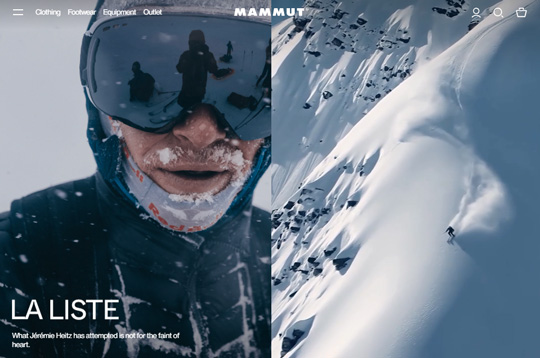 Mammut official website
Mammut, a Swiss brand, was founded by Kaspar Tanner in 1862. On their collections, you can find clothing and gear suitable for outdoor activities like climbing, hiking, and skiing.
They can help you find the right clothing, equipment, bags, and backpacks for your next adventure. They are committed to safety, comfort, functionality, and quality. The brand makes products that are weather-resistant and durable.
As part of the "We Care" strategy, the shirts are made from bioRe, organic cotton. Mammut is also working towards eliminating the use of PFCs in water-repellent products and taking responsibility for their production in order to fulfill environmental commitments.
The company has joined the Sustainable Apparel Coalition, a move that will improve the measurability and effectiveness of its corporate responsibility initiatives.
8. The North Face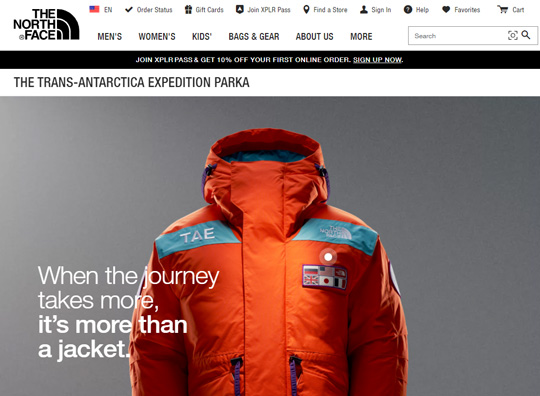 The North Face official website
Ironic isn't it? The North Face, which produces all types of gear and clothing for mountain adventurers worldwide, began as a small shop in a San Francisco beachfront store in 1966. This shop was a major retailer of climbing, backpacking, and hiking gear.
Futurelight is one of their technologies. It is an ultra-thin, flexible nanomembrane, which is lightweight, breathable, and soft. The back and face layers are made from 90% recycled materials.
The North Face uses recycled fabrics and organic cotton, along with some of its other technologies like the DryVent fabric technology and ThermoBall synthetic insulation.
The North Face or Canada Goose Jacket? Which Brand Should You Choose?
9. 66°North

66°North official website
Hans Kristjánsson founded 66° North, in Iceland in 1926 to make protective and durable clothing for Icelandic workers and fishermen. Today they produce equipment for activities like skiing, running, cycling, and trekking.
66°North also makes clothing for large organizations such as the fire department, rescue services, and police. The company pledged to plant over 2700 trees in an effort to offset its total carbon emissions for 2019.