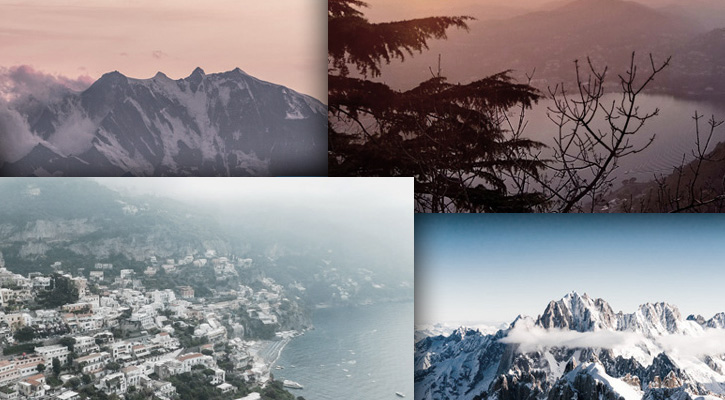 Italy is a country known for its stunning landscapes, rich history from ancient times, and vibrant culture. For those who love hiking, Italy offers an array of breathtaking trails that showcase the country's natural beauty.
From the Path of Gods trail to the Monte Rosa hike, there is something for every level of hiker. The Path of Gods trail, for example, is a moderate-level hike that offers stunning views of the Mediterranean.
For those seeking a challenge, the Vernazza to Monterosso trail in Cinque Terre is renowned for its difficulty level but still offers breathtaking views of lush greenery and ancient pathways.
Whether you prefer a leisurely stroll through historic Italian villages or a challenging hike up a volcano, Italy has it all.
So, pack your hiking boots and get ready to explore the stunning landscapes of Italy on foot.
Contents:
1. Path of the Gods, Amalfi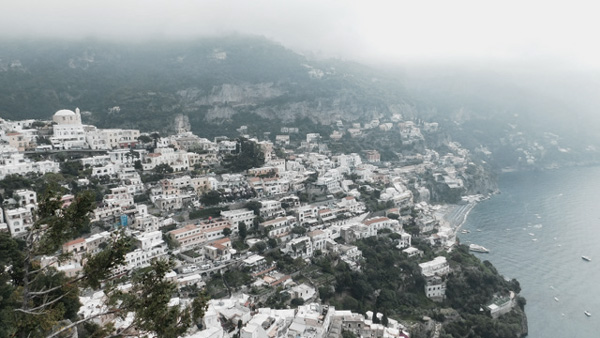 The Path of Gods trail is a highly recommended experience for those who want to avoid the bustling tourist crowds of the Amalfi Coast in Italy. The hike begins in Bomerano and ends in Nocelle, with a moderate level of difficulty and minimal elevation, making it suitable for all hikers.
For those seeking a challenge, starting in Praiano and finishing in Positano will add an additional 1500 steps to climb while still offering the same breathtaking scenery.
The hike is approximately 6.5 km (4 miles) each way and takes roughly 4-5 hours to complete. To avoid the crowds and the hot Mediterranean climate, it is recommended to start the hike early in the morning.
The best time to visit is during the spring and early autumn months, including April, May, September, and October.
Path of the Gods, Amalfi Coast - Italy
The video will be loaded from YouTube.com, a third party. If you play it, you accept their terms of service, and their use of cookies.
2. Vernazza-Monterosso, Cinque Terre
The hiking trail from Vernazza to Monterosso is renowned for its difficulty level, which can challenge even the most experienced hikers. It is considered one of the toughest hikes in Cinque Terre, mainly due to its steepness and the rough, unpaved path.
However, beginners can also enjoy this trail with ease, and it takes only about 2 hours to reach the final destination of Monterosso. The trail has an elevation of 175 meters and covers a distance of 3.3 km (2 miles), so it is essential to carry enough water and take breaks to pace oneself.
The trail offers breathtaking views of lush greenery, ancient pathways, and a cat refuge, but visitors are reminded not to feed the cats. The best time to visit is in late spring, particularly in April and May when the weather is favorable. Early spring and autumn are also good options, especially for those who prefer to avoid crowds.
Cinque Terre hike from Monterosso to Vernazza, Italy
The video will be loaded from YouTube.com, a third party. If you play it, you accept their terms of service, and their use of cookies.
3. Alta Via 1, Dolomites
Alta Via 1 is a 10-day hiking trail that traverses the Dolomites mountain range, providing an unforgettable experience. The route includes pastoral areas, large massifs, tunnels, and WWI battle sites. For a complete experience, visitors are encouraged to explore the Galleria Lagazuoi.
The trail spans 120 km (75 miles) and has an elevation of 6,665 meters, requiring approximately 10 days to complete. It is recommended to visit during the summer season, from mid-July to mid-September.
Italian Dolomites - Alta Via 1
The video will be loaded from YouTube.com, a third party. If you play it, you accept their terms of service, and their use of cookies.
4. Monte Bianco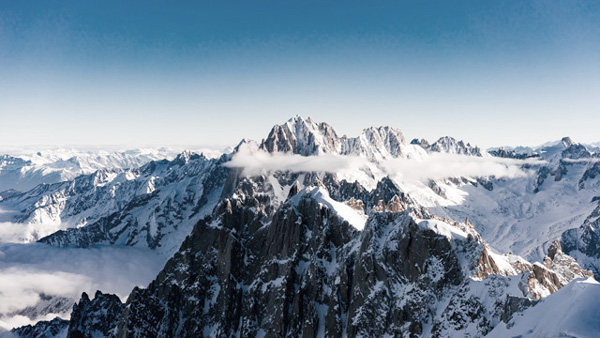 Mont Blanc or Monte Bianco, the highest peak in the Alps, is a popular tourist spot that attracts visitors from all over the world, particularly Italy and France, who share this peak. It is renowned for its stunning ice formations and diverse wildlife, such as marmots, foxes, eagles, ibexes, and chamois.
The Tour du Mont Blanc is a walking trail that encircles the mountain, covering a distance of 170 km (105.5 miles) and taking approximately 11 days to complete.
This destination is accessible year-round, with spring and autumn being the best seasons to avoid crowds. However, August and Christmas are the busiest times of the year.
5. Stromboli Volcano
The Stromboli Volcano hike is an indescribable experience that is ideal for those who love a challenge. To reach the volcano, you must first fly to Catania and then take a two-hour journey to the hydrofoil that transports you to several volcanic islands, including Stromboli.
The hike itself is a six-hour steady ascent to the top and can be physically demanding, depending on your fitness level. It is recommended to visit during late spring or early autumn to avoid the heat, although summer is also a suitable season.
What sets this hike apart is that it begins in the afternoon, allowing hikers to witness the sunset at the peak and potentially observe the red magma of the Stromboli volcano.
Hiking Stromboli volcano 2017
The video will be loaded from YouTube.com, a third party. If you play it, you accept their terms of service, and their use of cookies.
6. Corno Grande
Corno Grande is a challenging hiking trail located near L'Aquila in Abruzzo. The trail spans 8.4 km (5.2 miles) and has an elevation of approximately 817 meters. It is recommended to wear appropriate footwear and gear for this hike, which is best enjoyed between April and early November.
The hike offers breathtaking views of peaks, valleys, and wildlife throughout its duration. However, it is important to note that the hike can take over 10 hours to complete and is not recommended for young or inexperienced hikers.
Escursione sul Corno Grande - Gran Sasso d'Italia (via normale)
The video will be loaded from YouTube.com, a third party. If you play it, you accept their terms of service, and their use of cookies.
7. Monte Rosa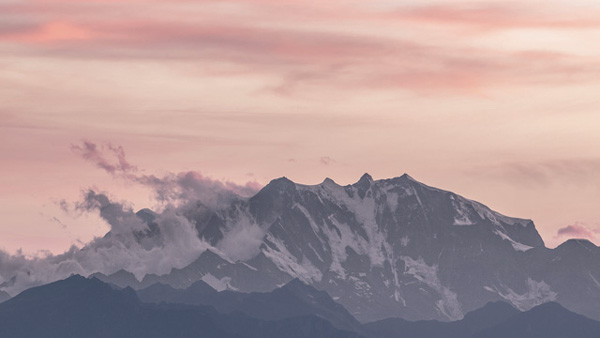 The Monte Rosa trail is a 5km (3.72 miles) hike with a 1000-meter elevation, which can be completed in approximately 2 days. Although shorter than the Monte Bianco hike, it is the second-highest mountain in the Alps and offers stunning views of ice formations and glaciers.
The name "Monte Rosa" comes from the word "rouése," meaning glacier, rather than the color pink ("rosa" in Italian).
This medium-difficulty hike requires proper preparation but is well worth the effort. It is recommended to hike during the months with the least snowfall for an easier trek, but the trail is accessible year-round for those interested in snow activities.
8. Lake Como Greenway
Similar to the Cinque Terre, Lake Como has multiple trails, including the Greenway, which spans a distance of 10 km (6.2 miles) and passes through historic Italian villages. These villages boast a blend of traditional and modern architecture, including stunning villas and gardens.
The trail takes approximately 3.5 hours to complete and has an elevation of around 100 meters. It's an easy hike suitable for all levels of hikers, and it passes through seven towns where you can rest and even stay overnight before continuing the trek the next day.
While the trail is accessible year-round, late spring and summer provide the best opportunity to experience the stunning landscape to its fullest potential.
If you want to learn more about hiking:
Hiking vs Mountaineering: The Difference
If you need hiking gear:
11 European Brands for Outdoor Enthusiasts: Our Top Picks
8 European Hiking Boots and Shoes Brands: Our Top Picks
8 Italian Backpack Brands for Hiking, Traveling, and Casual Wear