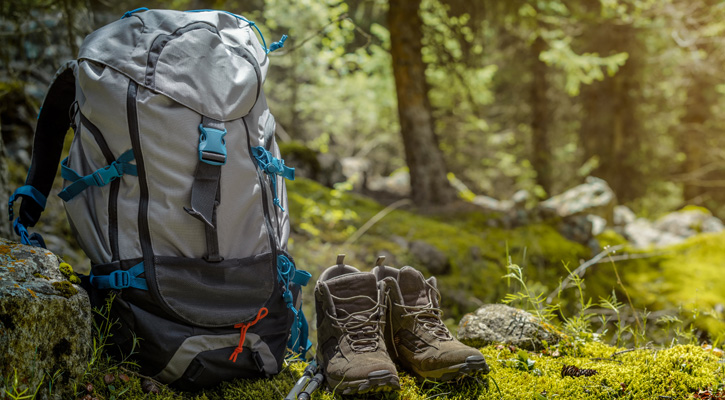 Are you looking for the best backpack for your next outdoor adventure? Today's article featuring 3 of the best Norwegian backpack brands is for you!
The backpacks of these brands are perfect for extended trips and multi-day mountain adventures. They cater to a wide range of outdoor pursuits and are popular among hikers and mountaineers worldwide.
Also, they place a premium on innovation in product design and manufacturing. Whether you're a novice or an expert, these top Norwegian backpack companies are sure to meet your outdoor needs. Let's take a look!
Contents:
1. Helly Hansen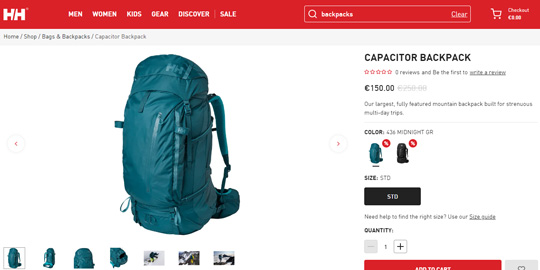 Helly Hansen Capacitor backpack: official website
In 1877, Helly Juell Hansen, a sea captain, developed a solution to tackle the challenges posed by harsh climates and freezing temperatures. Helly Hansen's outdoor gear stood out for its use of rough linen soaked in linseed oil to produce waterproof jackets, trousers, and other items ideal for long sea voyages.
Today, the brand has become a leader in producing and distributing apparel and gear for activities such as skiing and sailing. Helly Hansen products are highly respected by sailors who participate in top international regattas.
Helly Hansen backpacks continue the captain's historical legacy with their innovative features. Though the brand offers few backpacks, they are an excellent option for outdoor enthusiasts and athletes.
The Resistor Backpack Recco is a comfortable 45-liter backpack suitable for extended trips. It features a reinforced bottom panel, side compression straps, a RECCO® transponder for safety, and more.
The Capacitor Backpack is a spacious 65-liter backpack designed for multi-day mountain adventures. Its features include a floating top lid, an adjustable back panel, and a 3D mesh across the back for breathability.
Don't miss:
Why is Helly Hansen so Expensive and Popular: Is It Worth It?
9 Brands like Helly Hansen: Our Top Alternatives
2. Bergans of Norway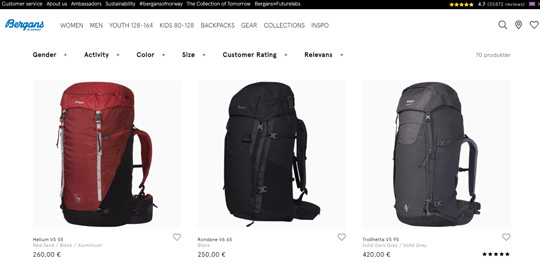 Bergans of Norway backpacks: official website
Bergans of Norway, a renowned outdoor industry pioneer, was established in 1908. They are credited with inventing the backpack, which has become a staple item for outdoor enthusiasts.
Polar adventurers such as Amundsen have used Bergans' backpacks during notable expeditions. Today, Bergans is a significant name in the outdoor industry, catering to a wide range of outdoor pursuits such as trekking, fishing, skiing, and expeditions.
Their product lines are popular not only in Norway but also in Europe and the United States. The Helium backpack line, a favorite of both novice and expert hikers worldwide, is an ultralight icon of the brand. It features adjustable torso length, many pockets, a detachable top lid, and other useful features.
The Trollhetta backpacks feature a Spine2 carrying system, QuickAdjust PRO torso adjustment, attachment for poles, etc.
Bergans Helium - Award winning design
The video will be loaded from YouTube.com, a third party. If you play it, you accept their terms of service, and their use of cookies.
Related: 10 Norwegian Jackets and Clothing Brands that You'll Love
3. Norrøna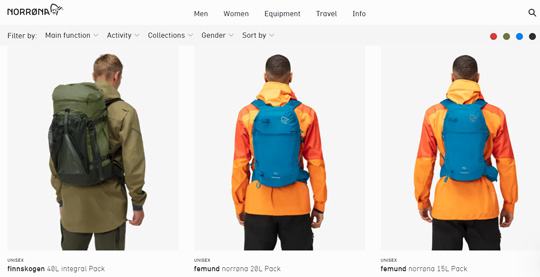 Norrøna backpacks: official website
The history of Norrøna dates back to 1929 when Jørgen Jørgensen embarked on a quest to procure resilient outdoor gear for use in the challenging terrain of Norway.
Currently, the brand remains a family-owned enterprise and is headquartered near Oslo. They have always placed a premium on innovation, as demonstrated by their product design and manufacturing. For example, they were the first in Europe to adopt Gore-Tex technology in their clothing.
Despite being conventionally linked with snow sports and expeditions, Norrøna has expanded its range to include other activities such as mountaineering, hiking, and mountain biking, among others. The prices of this premium brand are steep, but there are some more affordable options available.
Regarding backpacks, Norrøna offers a range of designs for both short hikes and multi-day activities. The Lofoten backpacks are comfortable and durable daypacks specifically designed for skiing and snowboarding, featuring many useful features for these snow sports.
The Falketind backpacks, on the other hand, are also daypacks but are more suitable for mountaineering. They are versatile and come with features such as adjustable chest straps, ice axe attachments, multiple pockets, and many others.
Read also:
9 European Backpack Brands for Hiking and Outdoor Activities
7 Backpack Brands from Sweden: Our Favorites