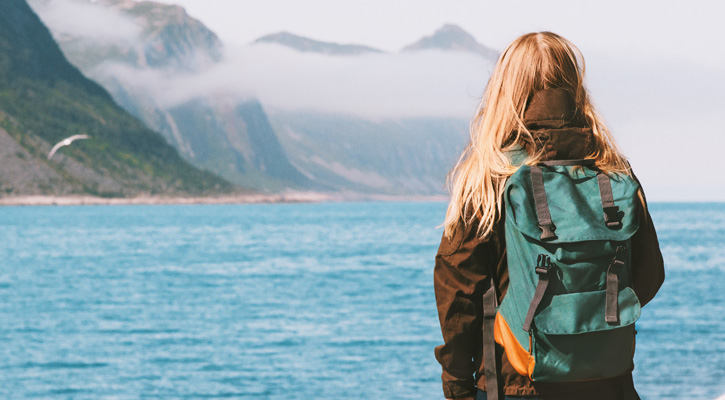 Denmark is known for its minimalistic and functional design, and this philosophy is reflected in the country's bags and backpack brands.
From Rains to Fat Moose to Mismo, Danish backpack companies offer a unique blend of style, functionality, and durability.
In today's article, we will explore 7 of the best Danish backpack brands that we're sure you'll love just as we do.
From waterproof backpacks to fashionable and practical packs to designer bags, in this selection, you'll find something for your next purchase.
So, let's get started!
Contents:
1. RAINS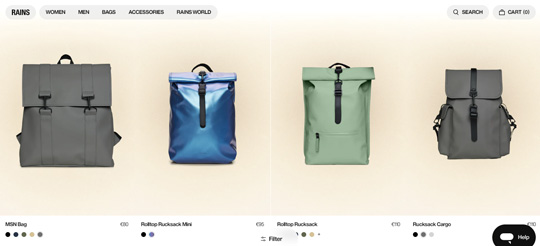 RAINS backpacks official website
Rains is a brand that was established in Denmark in 2012. This company is renowned for its expertise in creating fashionable and practical waterproof clothing, bags, backpacks, and accessories, which are perfect for harsh weather.
The Rains backpacks are designed to be both elegant and functional, providing customers with a sophisticated look that offers protection from the rain.
One of Rains' most sought-after products is the Trail Mountaineer backpack, which is great for both sports and urban use and is suitable for both men and women. It is available in a range of colors from light to total black and comes with a roomy main compartment, a padded laptop pocket, and numerous internal and external pockets.
The design of the Trail Mountaineer backpack is one-of-a-kind, unconventional, and very fashionable, blending elements of both sporty and urban styles. It is an excellent companion for workdays and weekend hiking that doesn't compromise on style.
The prices for RAINS bags and backpacks typically range between $60 and $300.
Don't miss: 7 Backpack Brands from Sweden: Our Favorites
2. Núnoo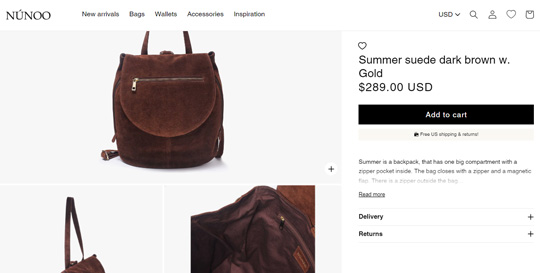 Núnoo backpack official website
Núnoo is an accessories brand that was born in Denmark in 2015. The brand was founded by two sisters, Pia Silfen-Jensen and Naja Silfen, with the goal of producing high-quality designer bags that are crafted by hand.
The brand has now expanded its reach globally through prominent retailers and currently employs a team of 16 people who are dedicated to the promotion of the brand and ensuring customer satisfaction.
Sustainability is a crucial aspect of Núnoo's values, and the brand has set a goal of becoming completely circular by 2030 through a step-by-step plan.
Núnoo's primary mission is to provide boys and girls with bags, backpacks, and accessories that complement their outfits and make them feel great. Additionally, Núnoo is a strong advocate for diversity.
Núnoo offers a range of backpacks in different colors and styles, crafted from materials such as recycled nylon, quilted recycled nylon, and suede. Some of these backpacks are designed to fit a 15″ laptop. The prices of these backpacks range from $100 to $200, with occasional sales.
The video will be loaded from YouTube.com, a third party. If you play it, you accept their terms of service, and their use of cookies.
Related: 3 Best Norwegian Backpack Brands: Our Top Picks
3. DAY ET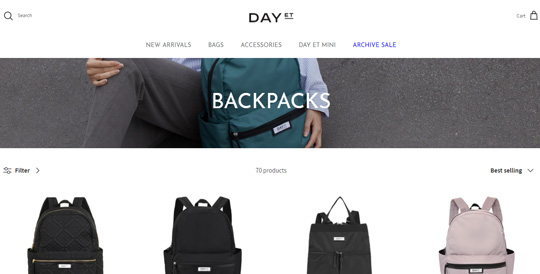 DAY ET backpacks official website
DAY ET was established in Copenhagen in 2014 as a lifestyle accessory brand. The brand's philosophy is based on the simplicity of Scandinavian design, providing long-lasting essentials for daily use.
DAY ET is dedicated to being environmentally responsible, and its approach prioritizes the future. The brand's design philosophy is a blend of simplicity and functionality, reflecting its Scandinavian roots.
The collections feature a combination of timeless and versatile styles, as well as contemporary and seasonal pieces suitable for everyday life. The product range includes suitcases, casual bags, travel essentials, accessories for all occasions, etc.
All products are carefully crafted to withstand the test of time and are intended to be used and treasured for an extended period. DAY ET bags and backpacks are priced from $20 to $200.
Read also: 9 European Backpack Brands for Hiking and Outdoor Activities
4. Mismo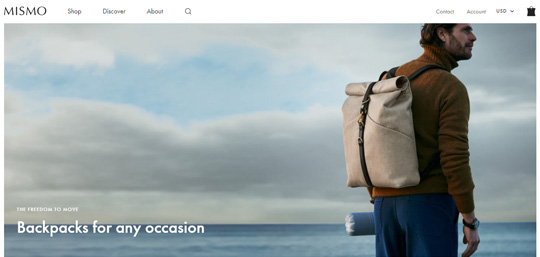 Mismo official website
The Mismo label was introduced in 2006 and is dedicated to promoting and enhancing personal style and expression. The brand offers customers a blank canvas to showcase their unique identity, regardless of gender or fashion preferences.
The bags are designed to reflect the owner's character and age gracefully throughout life's journey. The brand is committed to preserving nature's beauty and embracing the changing seasons.
Mismo bags are built to last and serve as a long-term companion. The brand prioritizes originality, excellence, and sustainability, striving to create bags that are both practical and reflective of the owner's individuality and style.
Mismo offers various backpacks made from durable materials such as nylon, water-repellent canvas, high-quality Italian fabrics, and leather, suitable for both urban cycling and commuting.
The backpacks feature practical compartments for storing creative tools, water bottles, essential electronics, swimwear, or woolly jumpers. Mismo is a luxury Scandinavian brand with prices starting at over $200 and reaching up to $700.
Read next: 8 Italian Backpack Brands for Outdoor, Travel, and Casual Wear
5. Norse Projects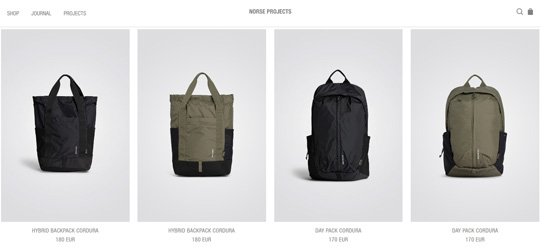 Norse Projects backpacks official website
Copenhagen-based Norse Projects is a fashion label that has been in operation since 2004.
The company creates seasonal collections of men's and women's wear that draw inspiration from streetwear, classical workwear, and high-end fashion. Initially, Norse Projects was a retail streetwear shop and art gallery founded by Tobia Sloth, Anton Juul, and Mikkel Grønnebæk.
In 2009, the company launched its own line of men's wear, which was later ranked as one of the top 15 Scandinavian men's wear brands in 2013. The brand introduced its first women's wear collection in 2015.
Norse Projects prides itself on simplicity, functionality, and timeless design, with a focus on using high-quality materials that are built to last. Although their backpacks are well-made and minimalist, they are on the pricier side, costing around $200.
Don't miss: 8 German Backpack Brands that You'll Love
6. Adax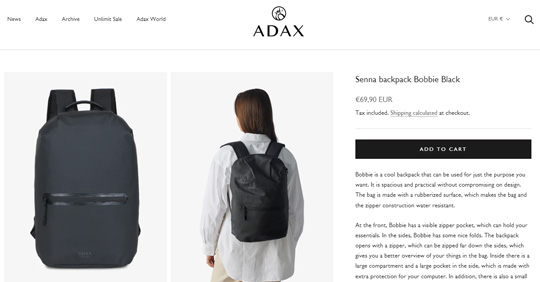 Adax Senna backpack: official website
Adax is a Danish brand that specializes in crafting high-quality bags and accessories. The company was founded in 1982 by Eugen Silfen, who recognized a demand in the market for premium-quality bags.
Presently, Adax is a family-owned business that values quality, innovation, and creativity. The brand's design team collaborates with Eugen Silfen to produce two annual collections that focus on contemporary trends, durability, and functionality.
Adax is well-known for its classic designs that can be utilized for several years and generations. The company collaborates with some of Scandinavia's most fashionable and influential designers, including Stine Goya, Soulland, Freya Dalsjø, and Carin Wester, to enhance its brand and feature contemporary designers.
Adax is among the top bag manufacturers in Northern Europe, and its products are available in over 500 stores across Scandinavia and Germany, as well as various international webshops. Adax bags and packs are suitable for travel, everyday life, work, and other occasions, with prices ranging from $40 to $400.
Related: 7 Danish Outdoor Clothing and Jacket Brands: Our Favorites
7. Fat Moose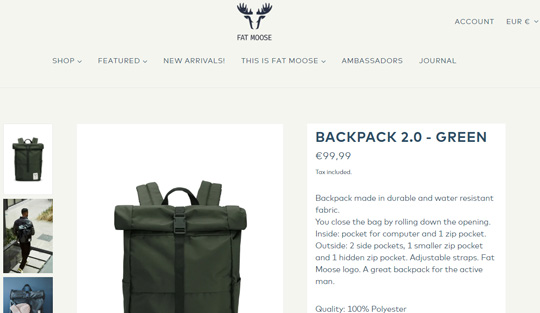 Fat Moose backpack official website
Fat Moose is an outdoor apparel company that was established in 2010 and is headquartered in Copenhagen. The brand specializes in producing winter jackets for men that are both durable and affordable.
As a result of the jackets' popularity, Fat Moose has expanded its product line to include additional categories such as pants, overshirts, fleece, and vests. The brand aims to provide a comprehensive solution for men's active essentials, whether it is for work or adventure.
Fat Moose places a primary focus on the outdoors and adventure. Therefore, the brand uses high-quality, sturdy, and breathable fabrics in its clothing designs. The brand's Nordic heritage and passion for the outdoors inspire its clothing designs.
Fat Moose's product line can be categorized into two groups: Urban lifestyle and Outdoor. The brand's clothing is practical enough to wear in the forest and stylish enough to wear to work.
Regarding backpacks, Fat Moose does not offer many designs. However, the available designs on the brand's website are stylish and affordable, all priced under $100.