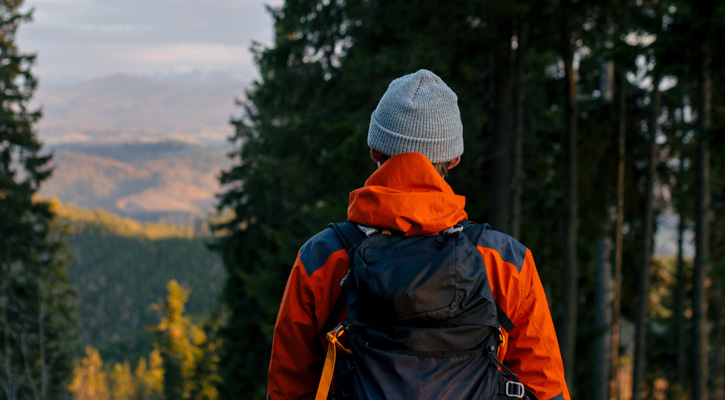 If you're planning on testing your limits and braving the great outdoors, you're probably asking yourself, which brand of outdoor gear is best?
You'll be hard-pressed to find better outdoor gear brands than Marmot and The North Face, but which of the two should you choose?
Read on to learn more about these two brands while we try to understand which would be the better choice.
1. Marmot
Origins and Brand History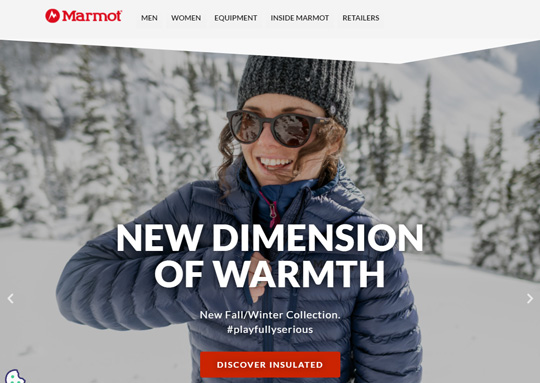 Marmot official website
Marmot was established in 1974 in the USA when a trio of friends decided to follow their love for the outdoors and create their very own jacket.
This US-based brand became a household name after one of its products was featured in the 1975 film, "The Eiger Sanction," starring Clint Eastwood.
One of the first outdoor gear brands to integrate Gore-Tex in their products, Marmot is now a leader in the industry and makes top-quality outdoor gear, as well as tents and backpacks.
Don't miss: Marmot vs Patagonia Outdoor Gear: Which Brand is Better?
Materials Used and Production Details
Marmot uses nylon and polyester as the primary materials in their products, as do the majority of brands in the industry.
They emphasize sustainability, and this is evident in the ways they procure their materials and use them in crafting their products.
For instance, they use non-PVC and non-Phthalate inks exclusively. This is one of the many ways that the brand promotes sustainability.
They also use their very own Featherless and EVODry technologies as a means of making their products warm and water-resistant.
In addition to Gore-Tex, Marmot also utilizes its own patented technologies to boost the quality of its products.
Examples of such technologies are NanoPro and MemBrain, which allow Marmot to make lightweight, breathable, waterproof, and durable products.
Marmot EVODry #NoBadWeather
The video will be loaded from YouTube.com, a third party. If you play it, you accept their terms of service, and their use of cookies.
Read also: Marmot vs Fjällräven Hiking Jackets: A Comparison
Our Favorite Products
Now let's take a look at some of our favorite Marmot products.
Marmot Men's Alassian Featherless Jacket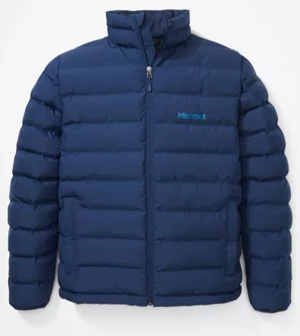 Image from marmot.com
Check it out at marmot.com
This is one of the best models out there in its category, delivering excellent value for money. The Marmot Alassian Featherless is a lightweight product with an attractive price tag. It's an awesome option for sheltering your body from the harsh conditions of the outdoors.
It combines effective insulation with a stylish look that is sure to catch the eye. Also, its synthetic insulation simulates the warm feel of 700-fill-power down jackets.
Marmot Men's PreCip® Eco Jacket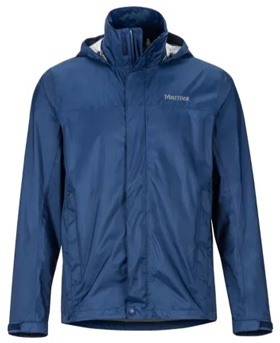 Image from marmot.com
Check it out at marmot.com
The Marmot PreCip Eco jacket is an affordable option if you want a waterproof and breathable jacket.
It comes with mesh-lined pockets, extra ventilation, NanoPro technology, Velcro wrist cuffs, and fully taped seams. Additionally, the jacket is very comfortable due to its adjustable bottom hem and hood.
Marmot's Prices
The prices of Marmot products range from $100 all the way up to $300.
Are Marmot products worth it?
Yes, we believe that the combination of high performance and attractive designs do indeed make the brand's products worth their price.
2. The North Face
Origins and Brand History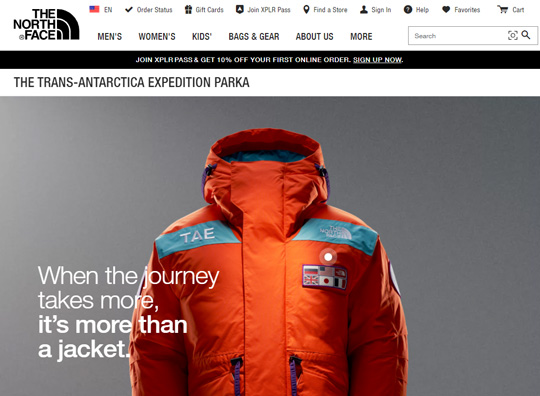 The North Face official website
One of the USA's most renowned brands for outdoor clothing and gear, The North Face was founded almost a decade before Marmot came into existence.
Since 1966, the company has strived to produce some of the best offerings out there for both casual and technical use.
True to its name, which refers to the harshest mountainous conditions, The North Face was initially a producer of backpacking and climbing equipment.
It has since expanded to also crafting clothing for casual wear, of which it offers a diverse range of products with excellent quality.
Must read: The North Face vs Helly Hansen Outdoor Gear: A Comparison
Materials Used and Production Details
In a similar fashion to Marmot and almost all other brands in the industry, The North Face makes use of Gore-Tex in many of its product offerings.
In addition, they utilize their own patented technologies such as DryVent and FlashDry, which boost the water resistance, breathability, and drying speed of their products.
Another of The North Face's own technologies is WindWall, which is a fabric used to make their products highly protective against strong, cold winds.
ThermoBall is a technology developed by The North Face to simulate the insulating properties of natural down insulation. The added bonus of this technology is that it maintains its insulating capability even when it gets wet.
The North Face also shares the sentiment of environmental responsibility. It tries to use recycled materials in the crafting of its products whenever possible. It also uses PFC-free DWR (durable water repellent) coatings on its products, which reduces harm to the environment.
The North Face presents: Lhotse ft. Hilaree Nelson and Jim Morrison
The video will be loaded from YouTube.com, a third party. If you play it, you accept their terms of service, and their use of cookies.
Read also: 11 Brands like The North Face: Our Top Alternatives
Our Favorite Products
Here are two products that we picked from our "The North Face" favorites:
The North Face Women's 1996 Retro Nuptse Jacket

Image from thenorthface.com
Check it out at thenorthface.com
The Women's 1996 Retro Nuptse jacket is a rugged 700-fill-down insulation model that is sure to hold up against almost any climate condition.
This model comes with an adjustable and stowable hood, and a collar that fully covers the neck effectively when fully zipped.
Equipped with a pocket on each side, this jacket lets you keep your hands warm and the pockets are also large enough to hold small-sized equipment.
This model is crafted using Nylon, making it durable enough to withstand the rigors of daily use or outdoor adventures.
The North Face Men's ThermoBall™ Eco Hoodie

Image from thenorthface.com
Check it out at thenorthface.com
If you're looking for a hooded jacket, the ThermoBall Eco is an excellent choice. This model is one of The North Face's most well-known products.
This jacket is lightweight, weighing around 16 ounces (450g). This doesn't compromise its insulation as much as you'd think as this model is highly effective at keeping the user warm thanks to its materials and design.
The quilted sewn setup makes this jacket highly wind-resistant, and the fabric of its outer layer is incredibly effective as a water repellent. The ThermoBall technology in this jacket also makes it a great insulator, especially when combined with an extra layer.
The North Face's Prices
The prices of The North Face products are quite up there, and this is especially true for their models that are made for the harshest of weather conditions. However, you'll be getting premium products crafted with the best materials.
Are The North Face products worth it?
Yes, for most of their products, we think they are worth it because of their excellent performance and durability.
3. Conclusion: Which Brand is Better?
Decision time! Which brand is the better choice?
Both these brands make excellent outdoor gear, so the answer depends on what your priorities are.
If you're looking for outdoor clothing that will give you great performance as well as the freedom to choose from a plethora of designs, then The North Face is the way to go.
However, if you're looking for more lightweight, cheaper options that offer comparable insulation and protection from harsh weather, you might want to consider Marmot.
Read next: Jack Wolfskin vs The North Face Outdoor Gear: A Comparison