Buying the best outdoor gear can be a challenge because there are just too many brands to choose from.
Before you decide, you have to check the pros and cons of each brand, which can take a considerable amount of time.
Helly Hansen and The North Face are two of the most famous brands selling outdoor equipment.
Each brand has established a strong reputation and specializes in a certain area, making it even trickier to decide which is better.
For that reason, today we'll take a look at a Helly Hansen vs The North Face comparison so that you can get the full picture and hopefully make your decision easier.
1. The North Face
Origins and Brand History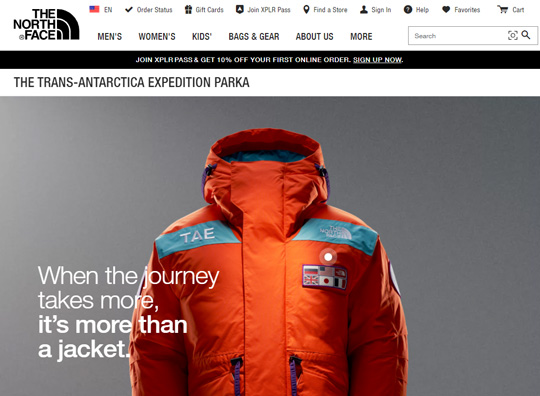 The North Face official website
The North Face started as a retail store in San Francisco in 1966. Founded by Douglas and Susie Tompkins, it specialized in mountain gear.
Its name is derived from the fact that in the Northern Hemisphere, the north face of a mountain is the coldest part and the most difficult to climb.
As the brand gained popularity in the 1990s, it started to expand and produce fashionable products for regular customers instead of only mountain climbers and outdoor adventurers.
Don't miss: 11 Brands like The North Face: Our Top Alternatives
Materials Used and Production Details
One of The North Face's main strengths is its investment in sustainability by using recycled materials like recycled polyester, recycled plastic, and even soda bottles.
Plus, its innovative fabric technologies make it stand out compared to other brands. For example, DryVent technology is all about making products that are water and windproof. You also have FutureLight, FlashDry, Polartec, and many more.
Another advantage of The North Face is that it focuses on style as it introduces outdoor gear to the fashion industry. It produces useful and aesthetically pleasing products by mixing design and functionality.
The North Face presents: Lhotse ft. Hilaree Nelson and Jim Morrison
The video will be loaded from YouTube.com, a third party. If you play it, you accept their terms of service, and their use of cookies.
Must read: The North Face vs Jack Wolfskin Outdoor Gear: Which Brand is Better?
The North Face's Prices
While you can get any jacket for a lesser price than those from The North Face brand, you often can't find the same quality and lifetime warranty that these jackets promise to provide.
The North Face products' prices range between $50-$150 for shoes and hoodies. But they also have a range of expensive products for $200-$300, and these mostly include jackets.
Are The North Face Products Worth the Price?
From our perspective, getting high-quality products for $50 to $300 is a fair deal, especially with how functional they are. With The North Face's level of durability and performance, they make their products worth the money.
Our Favorite Products
Here are two of our favorite products from The North Face:
The North Face Men's 1996 Retro Nuptse Jacket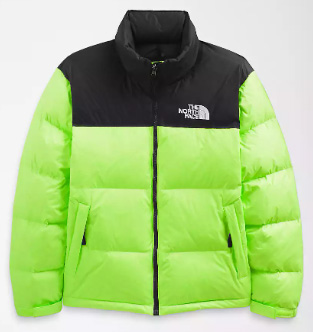 Image from thenorthface.com
Check it out at thenorthface.com
This classic, iconic Men's 1996 Retro Nuptse Jacket is among the most popular The North Face products. It's made of durable and water-repellent 100% recycled nylon with a stowable hood. The insulation is 700-fill-power goose down that is "Responsible Down Standard" certified.
The Retro jacket's trendy look allows you to stay warm and comfortable while looking stylish.
The North Face Borealis Backpack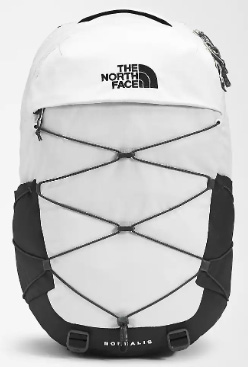 Image from thenorthface.com
Check it out at thenorthface.com
The Borealis Backpack has a wide range of colors and designs which makes it suitable for most purposes such as hiking, traveling, or even school.
The backpack is also lightweight and roomy, so it's ideal for fitting your laptop or tablet. In addition, the attached bungee net gives you more space to use. Plus, it has a double stretchable holder for water bottles and a detachable waist belt.
2. Helly Hansen
Origins and Brand History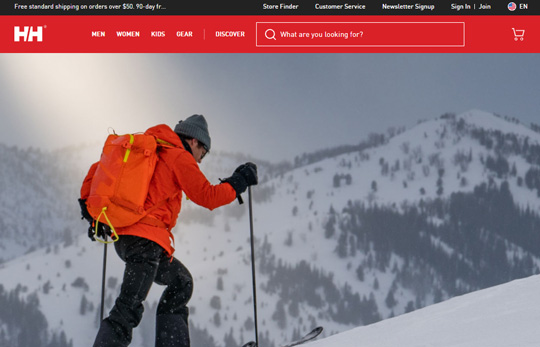 Helly Hansen official website
Helly Hansen was founded by sea captain Helly Juell Hansen and his wife in 1877 in Norway. They manufactured products to protect fishermen against the sea such as oilskin jackets and trousers.
But as the brand became a booming success and sold thousands of products within five years, it expanded its products to include camping and sailing gear while also producing waterproof items for daily use.
Read also: 10 Norwegian Jackets and Clothing Brands that You'll Love
Materials Used and Production Details
Helly Hansen focuses on producing long-lasting and strong products that ensure safety in extreme weather. It achieves that by using Helly Tech which is an exclusive technology that helps it create waterproof, windproof, and breathable products.
Also, many products use recycled polyester and the company commits to animal welfare in deriving its materials from animals.
Additionally, Helly Hansen employs other technologies to ensure that the products are warmer, lighter, drier, and more comfortable such as LifaLoft, Lifa, and H2Flow.
The Lifa technology is a remarkable system to produce a fabric that draws moisture away from the body. The fabric pushes the moisture into the outer part of the garment which then causes it to evaporate, ensuring dryness and warmth.
The LIFA® Base Layer Technology Explained
The video will be loaded from YouTube.com, a third party. If you play it, you accept their terms of service, and their use of cookies.
You might also like: 13 of the Best Scandinavian Jacket and Clothing Brands
Helly Hansen's Prices
Helly Hansen is a premium brand, so the majority of its products tend to be quite pricey, costing between $100 and $250. However, there are a few affordable items that might suit people with tighter budgets.
Are Helly Hansen Products Worth the Price?
While Helly Hansen's products are considered pricey, their quality, resiliency, and functionality explain their high price.
When you buy a product from Helly Hansen, you're not just buying an item, but you're making an investment. It might cost you some money but it'll save you a lot of hassle in the long term.
Our Favorite Products
Helly Hansen Men's HP Racing Jacket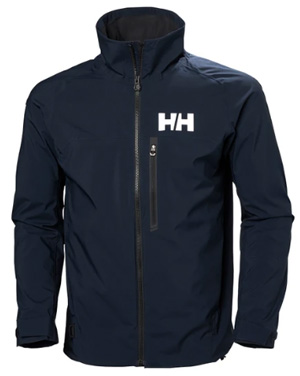 Image from hellyhansen.com
Check it out at hellyhansen.com
This light, elegant Men's HP Racing Jacket is a best-seller. It's made with Helly Tech technology and is waterproof, windproof, and breathable. Plus, it's especially suited for inshore activities.
The jacket is also highly durable and made of 100% polyester with adjustable cuffs and hem which allow you to move freely.
Helly Hansen Capacitor Backpack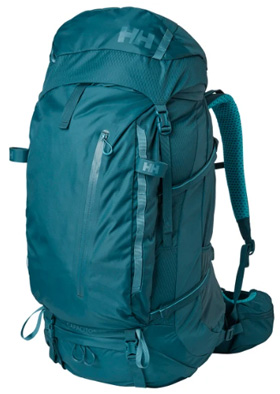 Image from hellyhansen.com
Check it out at hellyhansen.com
The Capacitor backpack is designed by Helly Hansen for long adventures in the mountains. It has a capacity of 65 liters, is made of 100% Nylon, and comes with a lot of features to help you when you're out in the woods.
3. Conclusion: Which Brand is Better?
To sum up this comparison, we can say that each brand has a certain appeal.
However, their innovative technology as well as their ethical and environmental concerns are two key strengths that both brands share. It would be unfair to pronounce one brand better than the other because each has its unique selling point.
In terms of versatility, The North Face will outperform Helly Hansen since the former offers a larger range of items that are ideal for everyday use rather than just outdoor activities.
Helly Hansen, on the other hand, could be the better choice for specialized applications like water gear.
Overall, choosing between the two is a matter of personal preference, budget constraints, and your specific situation.
Read next: Marmot vs Patagonia Outdoor Gear: Which Brand is Better?