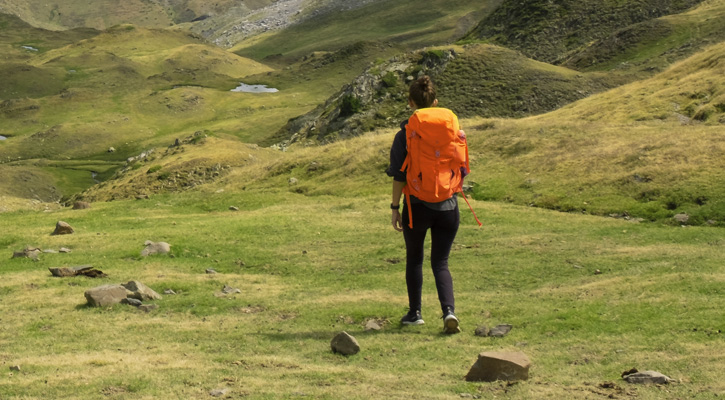 Scandinavian brands that produce backpacks are known for their durability, functionality, and unique designs.
From Fjällräven to Tretorn, these brands have been pioneering the outdoor industry for decades, offering a wide range of products suitable for various activities, including mountaineering, trekking, and camping, but also for work, school, and travel.
Fjällräven, for instance, is a renowned brand that specializes in designing backpacks and outdoor gear made from sustainable materials. The Kånken backpack is one of their most popular products, featuring a simple and functional design that is perfect for everyday use.
Other brands like Bergans of Norway, Sandqvist, and Helly Hansen offer bags and backpacks that are perfect companions for outdoor enthusiasts and for urban life.
In this article, we'll be highlighting some of the best Scandinavian backpack brands and their top products that you should consider for your next purchase.
Let's begin!
Contents:
1. Fjällräven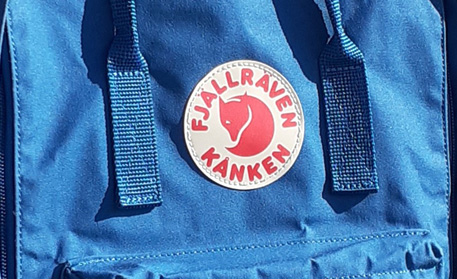 Fjällräven logo on the Kånken backpack
Fjällräven is a renowned Swedish brand that specialized in designing backpacks and was born in the 1960s. As time passed, the company diversified its product line to include outdoor gear suitable for various activities, such as camping, mountaineering, and trekking.
The brand offers a vast range of accessories, backpacks, sleeping bags, and tents that can be used for everyday activities.
The company is committed to using sustainable materials, including organic cotton, wool, and other recycled materials, in its products. One of its notable products is the Kånken backpack, which is made of Vinylon fabric. The backpack is water-resistant and durable, making it ideal for use in different weather conditions.
The backpack features a foam cushion in the inside back pocket to provide comfort and prevent back pain. It has a main compartment, two side pockets, and a small front pocket. The bag comes in various colors and measures 38×27 cm. It can be carried using the top handles or as a regular backpack.
The backpack's design is simple yet functional, making it suitable for everyday use, school, and travel. We highly recommend the Fjällräven Kånken backpack for its durability, comfort, water resistance, and great versatility.
Fjällräven - Kånken Art Laptop
The video will be loaded from YouTube.com, a third party. If you play it, you accept their terms of service, and their use of cookies.
Don't miss:
Why is Fjällräven so Expensive? Are Its Products Worth It?
9 Outdoor Brands like Fjällräven: Our Favorites
2. Bergans of Norway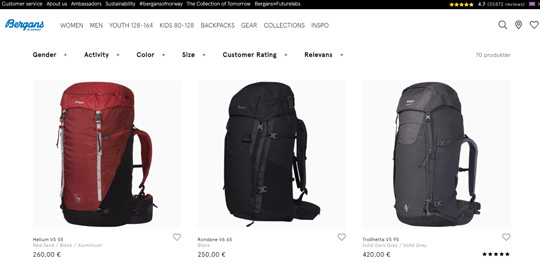 Bergans of Norway backpacks: official website
Bergans of Norway, a renowned pioneer in the outdoor industry, was founded in 1908 and is credited with inventing the backpack, which has since become a staple item for outdoor enthusiasts.
The brand has been used by notable polar adventurers such as Amundsen during expeditions. Today, Bergans is a significant name in the outdoor industry, offering a wide range of products for activities such as trekking, skiing, fishing, and expeditions.
Their product lines are popular not only in Norway but also in Europe and the United States. The Helium backpack line is a favorite of both novice and expert hikers worldwide, known for its ultralight design and adjustable torso length, multiple pockets, detachable top lid, and other useful features.
The Trollhetta backpacks feature a QuickAdjust PRO torso adjustment, Spine2 carrying system, attachment for poles, and other features.
Related: 3 Best Norwegian Backpack Brands: Our Top Picks
3. Rains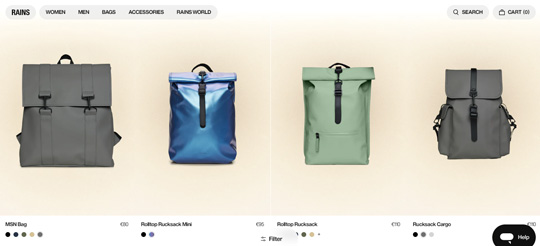 Rains backpacks: official website
In 2012, Denmark-based Rains established itself as a brand known for its expertise in creating fashionable and functional waterproof clothing, bags, backpacks, and accessories suitable for difficult weather conditions.
Rains backpacks boast an elegant and practical design that not only offers protection from the rain but also provides customers with a sophisticated look.
One of their popular products is the Trail Mountaineer backpack, suitable for both sports and urban use, and available in a range of colors from light to total black. It features a spacious main compartment, a padded laptop pocket, and multiple internal and external pockets.
The Trail Mountaineer backpack's unique and unconventional design blends elements of both sporty and urban styles, making it an ideal companion for workdays and weekend hiking without compromising on style.
Rains bags and packs typically range from $60 to $300 in price.
Read also: 7 Best Danish Backpack Brands that You'll Love
4. Helly Hansen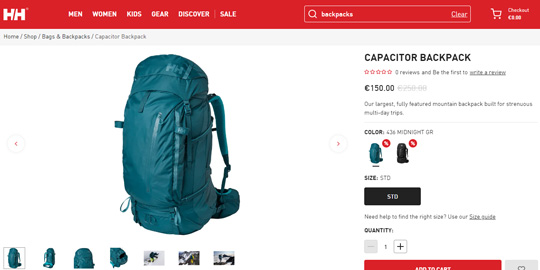 Helly Hansen Capacitor backpack: official website
In the late 19th century in Norway, Helly Juell Hansen, a sea captain, developed a revolutionary solution to combat the challenges of extreme climates and freezing temperatures. Helly Hansen's outdoor gear was unique in its use of durable linen soaked in linseed oil, resulting in waterproof jackets, trousers, and other items perfect for long sea voyages.
Today, Helly Hansen is a leading brand in the production and distribution of apparel and gear for activities such as skiing, trekking, mountaineering, and sailing. Sailors who participate in top international regattas hold Helly Hansen products in high regard.
Helly Hansen backpacks are a testament to the captain's legacy, featuring innovative designs and features. While the brand offers a limited selection of backpacks, they are an excellent choice for outdoor enthusiasts and athletes.
The Capacitor Backpack is a spacious 65-liter backpack that is ideal for multi-day mountain adventures. It features a floating top lid, an adjustable back panel, and a 3D mesh across the back for breathability.
The Resistor Backpack Recco is a 45-liter backpack that is perfect for extended trips and offers a reinforced bottom panel, side compression straps, a RECCO transponder for safety, and more.
Read next:
Why is Helly Hansen so Expensive and Popular: Is It Worth It?
9 Brands like Helly Hansen: Our Top Alternatives
5. Haglöfs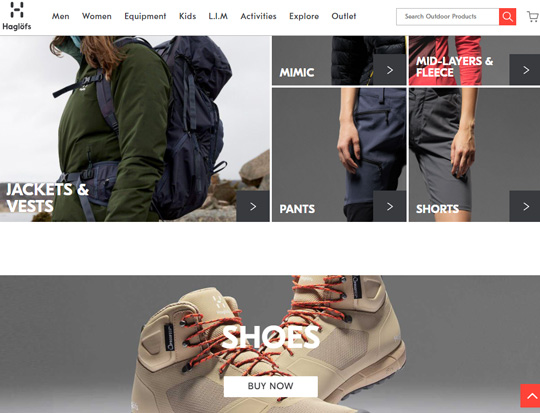 Haglöfs official website
Haglöfs offers a diverse range of skiing, hiking, and mountaineering products, including apparel, equipment, and accessories.
The company was founded by Victor Haglöf in 1914 in Sweden and now prioritizes the use of materials like cotton, wool, Nylon, Polyester, and recycled fabrics to create durable products that can withstand harsh conditions.
One of their top backpacks for hiking is the Haglöfs L.I.M. 25, which is made of Diamond Ripstop Polyamide fabric, ensuring durability while remaining lightweight. The backpack also features an Air-back suspension system that promotes airflow and ventilation for maximum comfort.
In addition, it has a padded hip belt, adjustable sternum strap, and top lid, as well as two elastic side pockets, two elastic hip belt pockets, and an extra pocket on top. External cords are also available for attaching additional gear.
Don't miss: 7 Swedish Backpack Brands: Our Favorites
6. Marimekko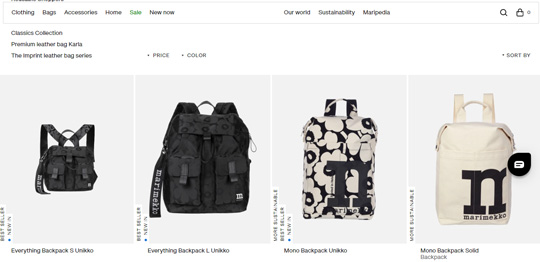 Marimekko backpacks: official website
Marimekko is a Finnish brand that was founded in 1951 in Helsinki. The company specializes in producing backpacks, bags, and outdoor and home products.
Marimekko's core values include a focus on simplicity, self-respect, respect for others and the environment, a love for life, and a sense of community. The brand is also known for its experimental approach to design.
Marimekko backpacks are made from durable and high-quality materials and feature unique prints and bold colors. One example of the brand's style is the Buddy backpack, which has a compact yet spacious design.
The backpack features padded and adjustable shoulder straps and a padded back in the internal compartment to ensure comfortable and safe carrying. The backpack also has side and front pockets that can be zipped closed, providing ample storage space without adding bulk to the design.
Related: 8 Finnish Jackets and Clothing Brands for Outdoor Adventures
7. Sandqvist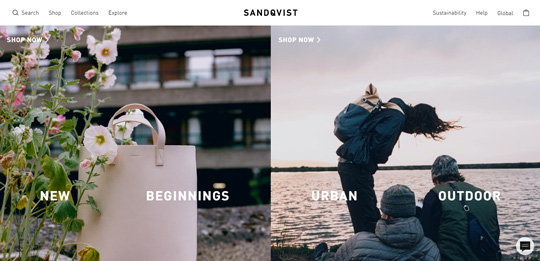 Sandqvist official website
Sandqvist is a Swedish company that was founded in 2004, specializing in the production of bags such as backpacks, purses, wallets, and others.
The company strives to create reliable and well-designed products with a focus on sustainability, using materials such as recycled polyester, organic cotton, recycled nylon, and leather.
One of our recommended products from Sandqvist is the Harald backpack, designed for outdoor use and made of water-resistant polyester. The backpack features a laptop pocket at the back, two bottle pockets on the sides, a mesh pocket, and two slip pockets inside the main compartment, as well as a pocket on top of the lid.
For added comfort, the backpack has padded shoulder straps, and the leather patches give it a modern look. It can be easily closed with a drawstring and secured with the lid and buckles for additional safety.
Read also: 9 European Backpack Brands for Hiking and Outdoor Activities
8. 66°North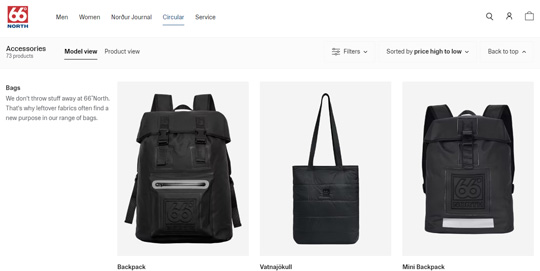 66°North backpacks: official website
The company 66° North originated in Iceland with the purpose of producing clothing for workers in the fishing industry and those working in the North Atlantic.
Over the course of nearly a century, since its establishment in 1926, the 66° North brand has become an esteemed symbol of high-quality outerwear with a refined aesthetic. It caters to those who enjoy outdoor activities and sports as well as those who prefer the sophisticated expression of Nordic style.
66° North backpacks are characterized by a unique design and numerous features, including ample interior space and meticulous finishing. Waterproof zippers, padded shoulder straps, and attractive and contemporary designs are additional features.
Read next: 8 Icelandic Outdoor Clothing Brands that You'll Love
9. Tretorn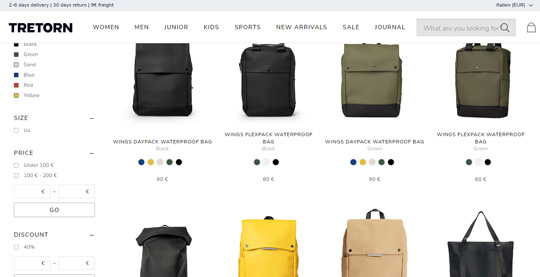 Tretorn official website
Tretorn is a brand from Sweden that was established in 1891, with a primary focus on making products that can withstand the harsh weather conditions of Scandinavia. Their products are designed to be both functional and aesthetically pleasing.
Tretorn offers a variety of items, including sneakers, boots, raincoats, and backpacks. The Wings Daypack is a highly recommended option. Made from durable polyester, this backpack is resistant to water and features a padded shoulder strap for maximum comfort.
The backpack includes an internal laptop pocket, as well as a small pocket for storing keys or a wallet. Also, it has two pockets on either side, which are equipped with drainage holes for quick drying after rain.
The main zipper is covered with a lid and a concealed buckle for added security. With a carrying capacity of up to 16 liters, this backpack is both practical and stylish.
Don't miss: 8 German Backpack Brands: Our Top Picks