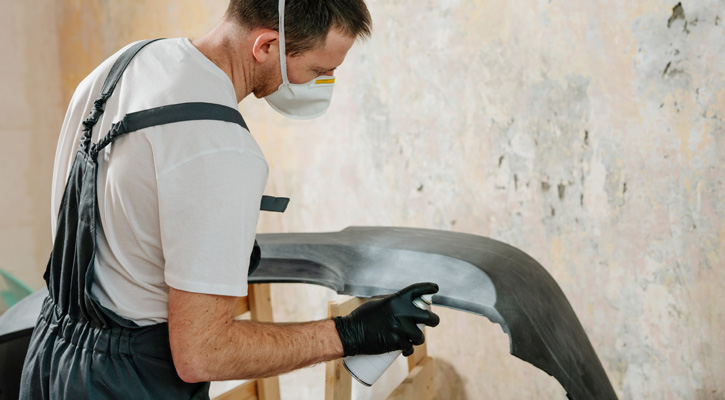 Are you a fan of the outdoors? Do you enjoy roughing it out with your family and friends? If yes, then you're probably in the market for clothes that can withstand the outdoors.
Dickies and Carhatt both provide high-quality outdoor wear that is perfect for different activities such as hiking or camping. They are also known for their affordable work clothes.
But which brand is better?
In this Dickies vs Carhartt comparison, we discuss each brand in detail so it's easier for you to pick between them. Let's begin!
1. Dickies
Origins and Brand History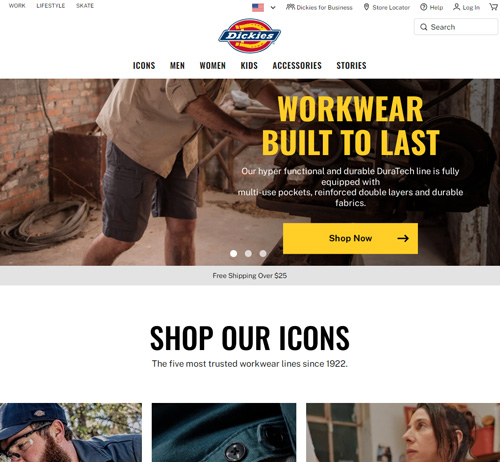 Dickies official website
The Dickies brand revolves around the sweet southernness of Texan culture. The company was established in 1922 in Fort Worth, Texas, and started out simple by only making bib overalls for men.
Dickies' co-founders, Charles Williamson and Emmet Dickie, invested in the business of selling bib overalls after moving on from the harness industry.
The company began as "Williamson-Dickie Manufacturing Company," but switched to "Dickies" to become more catchy after entering the international market.
The brand gained a ton of momentum after starting to make military wear for soldiers. This spread the company's popularity, making it nationally renowned.
Now, the company creates outdoor and workwear for not only men but women and kids as well!
Don't miss: 10 Brands like Dickies for Work & Outdoor Wear: Our Favorites
Materials Used and Production Details
Dickies clothes use an excellent blend of polyester and cotton. The cotton gives their clothes a soft and luxurious feel while still maintaining durability by adding polyester to the mix.
The blend offers endurance and breathability because of the polyester and softness because of the cotton.
Dickies still manufactures in Texas. However, a large majority of their products are made in southern Asia, the Middle East, and Mexico.
Dickies also uses Temp-IQ tech, which helps with temperature regulation. The sophisticated technology sustains a person's temperature no matter how cold or hot it might be outside.
Moreover, their cotton-polyester blends are resistant to sweat stains.
Temp-iQ Cooling Tee - Arborist and Construction - 15
The video will be loaded from YouTube.com, a third party. If you play it, you accept their terms of service, and their use of cookies.
You might also like: 9 Swedish Outdoor Clothing and Jackets Brands: Our Favorites
Our Favorite Products
Now let's take a look at some of our favorite products from Dickies.
Dickies Classic Bib Overalls


Image from dickies.com
Check it out at dickies.com
Dickies' Classic Bib Overalls are a staple piece. They're 100% cotton and come with triple-stitched seams for sturdiness and durability. The bibs also come in many different colors, including brown duck, black, indigo blue, and timber brown.
Dickies Deluxe Blended Long Sleeve Coveralls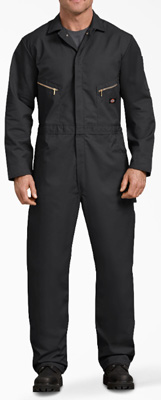 Image from dickies.com
Check it out at dickies.com
Dickies Deluxe Blended Coveralls are designed for serious durability. They're made out of 65% polyester and 35% cotton to withstand tears, wrinkles, and stains.
They cover your whole body from ankle to neck and are very easy to wear since all you need to do is zip up the coveralls. The coveralls come in the colors black, dark navy, gray, and olive green.
Dickies' Prices
Dickies' shirts and bottoms range from $20 to $30, while their coveralls and overalls range from $40 to $60. For quality outdoor and workwear, the prices are pretty convenient.
Are They Worth It?
A definite yes! Dickies' clothing is a great investment because of how durable and comfortable the fabric is. They're also constantly updating the technology they use to provide better quality clothing. For the prices they offer, their clothing is worth it.
2. Carhartt
Origins and Brand History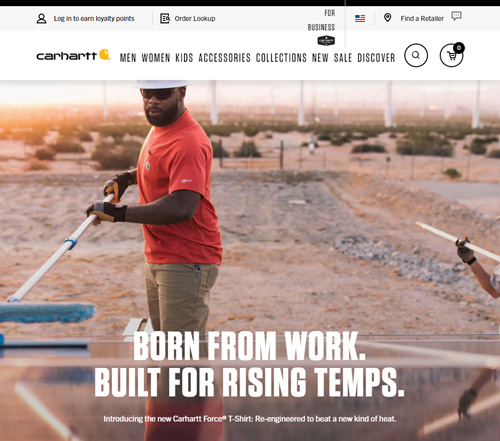 Carhartt official website
In 1889, Hamilton Carhartt sewed overalls with only two sewing machines in his loft in Detroit. This began the Carhartt brand that was based on starting small and roughing it.
The brand's mantra is: "Born from the railroad. Built for any rugged task."
Carhartt started locally in Detroit and slowly gained exposure nationally. By 1910, the company became international, exporting to different cities like Liverpool, Paris, and Vancouver.
Carhartt reached far enough to create innovative designs for military wear by studying soldiers and railroad workers to figure out their needs and priorities.
His market research showed the care and effort that went into his designs, helping the company stand out.
Don't miss: 11 Brands like Carhartt for Work and Outdoor Activities
Materials Used and Production Details
Carhartt uses many different types of fabrics. Their most used types of fabric are duck fabric and canvas fabric.
Duck fabric is Carhartt's specialty since it was made specifically for railroad workers. The fabric is designed to be long-lasting and breathable.
However, it is easily ruined by water, which is why it's made with different blends. The type of blend mainly depends on the fabric's purpose.
Canvas fabric is also made from different blends to cater to different types of use.
As for manufacturing, Carhartt makes its products mainly in Asia and Mexico, with some products that are still made in the USA.
The company implements several technologies, including:
Force: Fights odors and sweat stains.
Rugged Flex: Increases the stretchiness of the clothing.
Storm Defender: Waterproof, breathable fabric.
Carhartt Force® | Born From Work. Built For Heat. | 30
The video will be loaded from YouTube.com, a third party. If you play it, you accept their terms of service, and their use of cookies.
Read also: 9 German Jackets & Outdoor Clothing Brands that You'll Love
Our Favorite Products
Here are some of our favorite Carhartt products.
Carhartt Rugged Flex Canvas Coverall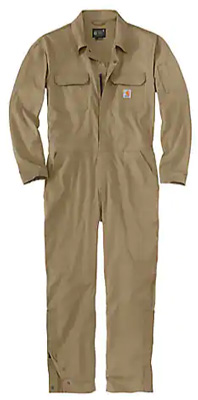 Image from carhartt.com
Check it out at carhartt.com
The Carhartt Canvas Coveralls use Rugged Flex technology to better fit you. They're made of a 98% cotton and 2% Spandex blend to maintain durability and softness. The coveralls come in the colors dark khaki, gravel, and navy.
Carhartt Force Ripstop 5-Pocket Work Pant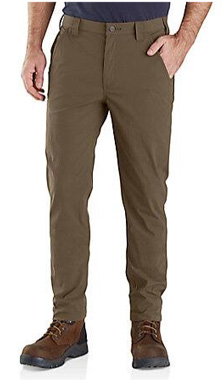 Image from carhartt.com
Check it out at carhartt.com
These Carhartt's Work Pants come with five, spacious pockets to store any belongings throughout the day. The pants use Force technology to make sure you can work hard and dry fast.
The pants are made of 95% nylon and 5% spandex so they can fit different body types perfectly. They come in two different shades of beige: tarmac and greige.
Carhartt' Prices
Carhartt's products are on the more expensive side. Their pants and shirts range between $40 and $60 while their outerwear range from $90 to $150.
Are They Worth It?
Taking into consideration the high-quality material, technology, and effort put into the clothing, Carhartt's products are definitely worth the price.
3. Conclusion: Which Brand Is Better?
All things considered, both Dickies and Carhartt offer great quality clothing that's suitable for work and outdoor activities.
If you're a professional construction worker that requires sophisticated technology, Carhartt would be the perfect investment.
If you're just doing some light work around the house, then Dickies is better suited because it's more affordable while maintaining high quality.
In general, both brands offer a wide range of products that cover almost all activities. The choice will also depend on your particular case and what you're looking for.
Either way, you'll be in great hands whatever your choice may be.
Read next: 13 Great Scandinavian Brands for Jackets and Outdoor Clothing