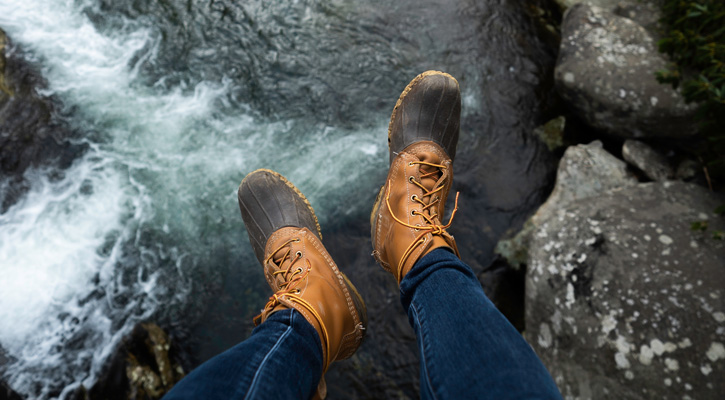 There are so many brands on the market that sell outdoor gear, and yet, when looking at all the available choices, today we'll narrow it down to two brands: Lands' End and L.L. Bean.
You might be asking yourself, "Why these two, in particular?" or "What makes them so unique?"
These are two valid questions that this Lands' End vs L.L Bean comparison article aims to answer and offer a well-rounded perspective about, so continue reading.
1. Lands' End
Origins and Brand History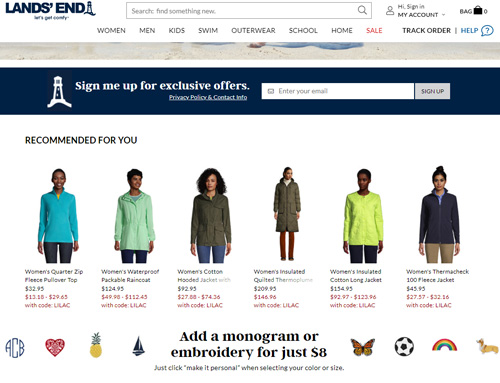 Lands' End official website
In 1963, a copywriter by the name of Gary Comer wanted to start his own company, specializing in yachting equipment.
He, along with four friends who shared his passion for sailing, launched a mail-order business from which they would send orders out when possible.
The company was originally supposed to be called Land's End, but an error in printing misspelled the name and there was no money to reprint it again, so they kept the name.
Lands' End would continue to sell to their niche customers for years, until 1977, when they shifted their focus and branched into apparel and other outdoor equipment.
Lands' End offers almost everything when it comes to apparel, with options that accommodate almost every body shape, including for plus-sized individuals.
Their previous focus on sailing and water-related niche has transformed into an array of options for anyone who's looking for the perfect fit when it comes to any situation, even facing the outdoors.
The company also produced a plethora of home items, ranging from bed sheets, pillowcases, and curtains to bags, rugs, and decor.
The immense diversity of options is what makes Lands' End unique, as there's something for everybody.
Don't miss: Lands' End vs Eddie Bauer Outdoor Gear: Which Brand is Better?
What Are the Materials Used in Their Manufacturing?
Lands' End is working towards a more sustainable future, with goals set to be achieved by 2025. Among these goals is that all the polyesters used in their clothes are to be recycled, and all the cotton is to be derived from a sustainable source.
Further, their packaging and labels are to be sustainable as well.
They've been collaborating with different companies over the years to introduce several textile technologies to make their clothes better for consumers.
One such company is PrimaLoft, which is also used by the US military. PrimaLoft is a very thin microfiber thermal insulator that's used to provide extra protection in cold weather.
Your Go-To Winter Coat | Lands' End
The video will be loaded from YouTube.com, a third party. If you play it, you accept their terms of service, and their use of cookies.
Read also: 13 Scandinavian Jacket and Clothing Brands that You'll Love
What Are Some of Lands' End's Popular Offerings?
Some of Lands' End's most popular products include:
Medium Print Open Top Canvas Tote Bag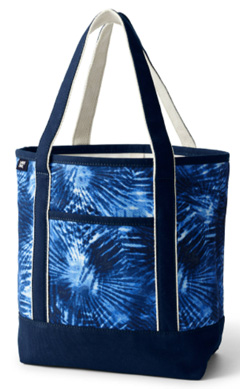 Image from landsend.com
Check it out at landsend.com
The Medium print open-top canvas tote bag is one of Lands' End's popular items for the ladies, which can be bought with either a long or regular handle length. It can also have either an open or a zip-top according to your preference.
Customers love the colors as well as the design and consider it to be a sturdy and reliable bag to carry around, especially since it has many uses too.
Men's Rusk Winter Down Parka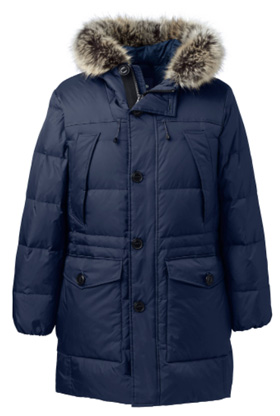 Image from landsend.com
Check it out at landsend.com
This winter Parka is perfect for really cold weather, as Land's End uses PrimaLoft to keep the body insulated from the freezing conditions. It also uses HyperDry down to keep the body both dry and warm.
The jacket comes with several pockets for multiple options when it comes to storage and an adjustable hood that has removable faux fur trim.
Consumers have been generally happy with the Parka, with many sharing how happy they were when it comes to keeping them warm in cold conditions.
How Are Lands' End's Prices?
Lands' End has a very wide selection and the prices are going to be drastically different from each other, especially since they also serve all kinds of body types.
That being said, they're in that sweet spot where they have a balanced price point that won't push away new customers.
Are Their Products Worth the Price?
Lands' End has a pretty solid following, with many opting for their diverse options. No matter what you're looking for, Lands' End has it.
They've also worked with several companies to provide their customers with quality products. So, overall, their products are definitely worth it.
2. L.L. Bean
Origins and Brand History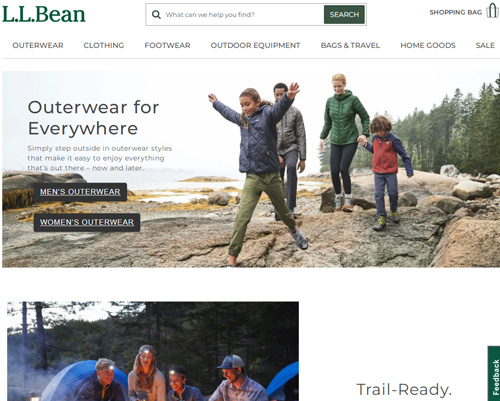 L.L. Bean official website
Founded back in 1912 by Leon Leonwood Bean (hence the name), L.L Bean has been up and running for over a century now. The brand has always concentrated on one thing and one thing only: outdoor equipment.
Starting as a one-man operation, it mainly focused on duck boots and hunting shoes at the beginning before branching out into apparel. This is in addition to equipment like tents and backpacks.
L.L. Bean's commitment to producing premium and quality boots solidified the company as a dependable and trustworthy entity. It also pushed it to produce trusted products that can be used by anyone set to enjoy the outdoors.
Despite L.L. Bean's commitment to outdoor apparel as well as equipment and tools, the brand broadened its horizon by producing bags, rugs, home decor, furniture, and dog supplies among others.
However, the company's focus on offering the best outdoor equipment possible, be it tools or clothes and footwear, separates L.L. Bean from the other brands in the same market.
Must read: Marmot vs Patagonia Outdoor Gear: Which Brand is Better?
What Are the Materials Used in Their Manufacturing?
According to L.L. Bean, the company is working on moving towards using sustainable materials in their products.
L.L. Bean it's working towards a goal set for 2025 when it'll be using 100% responsible cotton, 100% recycled polyester, and 70% nylon.
The company uses different types of technologies in their clothes, including Gore-Tex, which essentially makes the clothes or footwear both breathable and waterproof.
Like Lands' End, L.L Bean also works with PrimaLoft, using it as an insulator in their products to help shield users from the elements.
The video will be loaded from YouTube.com, a third party. If you play it, you accept their terms of service, and their use of cookies.
Read also: 7 Swiss Jacket and Outdoor Clothing Brands: Our Favorites
What Are Some of L.L. Bean's Popular Offerings?
Here are some popular offerings that you might want to check from L.L. Bean:
Men's Maine Hunting Shoes, 10″

Image from llbean.com
Check it out at llbean.com
Of course, we have to mention the Maine hunting shoes that were developed by L.L. Bean himself. They look stylish in a classic sense and do the job they're made for, all while applying new technologies the company developed over the years.
The sole provides great traction and gives the wearer a feel of what they're stepping on, all while lowering the noise factor for when they're out in the woods.
Women's Mountain Classic Anorak, Multi-Color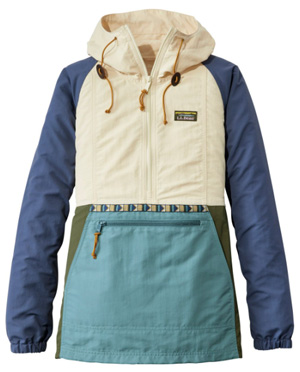 Image from llbean.com
Check it out at llbean.com
A classic design that has been updated to fit the modern era, the Mountain Classic Anorak is a beloved product at L.L. Bean, and it's easy to understand why.
Featuring wind and water-resistant fabric that keeps you warm, it's a hit with many, as they consider it a comfy jacket that you can use when layering, all while being stylish and versatile.
How Are L.L. Bean's Prices?
When it comes to their prices, things can vary according to which item you're looking at. But in a general sense, their products can be a bit pricey when compared to other brands.
Are Their Products Worth the Price?
Thousands of people have been using L.L. Bean products for a century now, which is a good indication that their quality is good.
Note, however, that outerwear and outdoor footwear can be a tad more expensive than other product categories, but at the same time, they're durable and of high quality.
3. Conclusion: Which Brand is Better?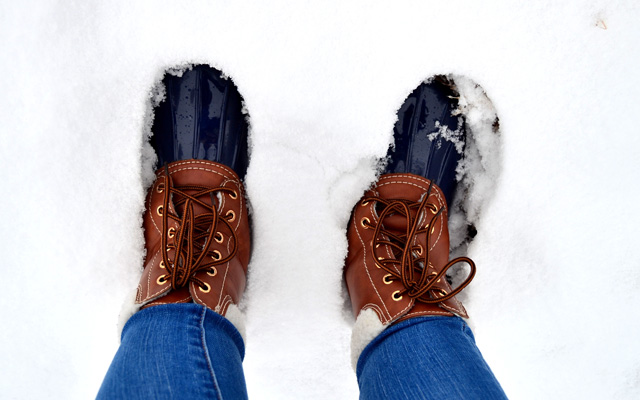 A pair of duck Bean Boots in the snow
It comes down to what you prefer. Both brands have their benefits and offer a lot of different options for their customers.
Lands' End might have the benefit of offering products for plus-sized individuals, as well as a diverse selection of clothing that L.L. Bean doesn't offer.
However, if a customer wants something that's more technical and reliable on their next hiking trip, they might prefer the reliability and the classic designs that L.L. Bean is offering.
In short, if you're looking for trendy designs, better fits, and casual clothing, then you might want to give Land's End a try.
On the other hand, if you want clothes that will take a beating every time you head out into the woods without a problem, and look great doing so then check out L.L. Bean.
On the off chance that you like an item that both brands can offer, refer back to your budget and comfort.
Read next: 9 German Jackets and Outdoor Clothing Brands that You'll Love