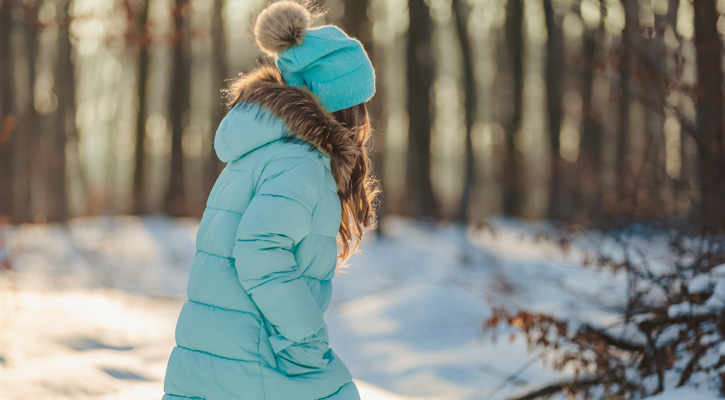 Before you go camping, hiking, or backpacking, there is some necessary equipment that you have to bring with you at all times. After all, you want to be well prepared for unexpected weather.
There are so many types of products and different brands that it can all feel super overwhelming, but no worries.
We're here to help you figure it out and today we'll narrow it down to two of the best brands for high-quality outdoor gear: Eddie Bauer and Lands' End.
Let's see how both brands perform in this Eddie Bauer vs. Lands' End outdoor gear comparison!
1. Eddie Bauer
How It All Began
Eddie Bauer Sport Shop: How It All Began
The video will be loaded from YouTube.com, a third party. If you play it, you accept their terms of service, and their use of cookies.
Back in 1920, Eddie Bauer's sports shop opened for business in Seattle, Washington, by outdoorsman Eddie Bauer.
Eddie, like many of his colleagues back then, was an avid hunter and fisherman. This allowed him to test the products he was developing and selling in his own sporting store.
He'd often go on months-long hunting and fishing trips to test the functionality of his products in the field and promote his business to like-minded individuals.
Eddie wanted more people to explore the outdoors, so he sought to provide a mentoring experience to help people enjoy the outdoors safely.
Notably, in 1940, Eddie created and patented the first quilted goose down-insulated jacket in the United States, titling it the "Skyliner."
Only a couple of years later, he was designing military-grade flight parkas, sleeping bags, pants, and backpacks.
Just like any other business, Eddie Bauer went through all the ups and downs. In the end, he managed to make it through and still be one of the most popular brands for outdoor gear and clothing.
Don't miss: 9 Outdoor Brands like Eddie Bauer: Our Favorites
Materials Used and Production Details
The brand uses natural down feathers and synthetic StormDown, which repels water as is treated with DWR products to make it resistant to water.
Next, they also use Thermafill synthetic insulation and Thindown which is a revolutionary, unique, and specialized down fabric made in Italy to be used as an alternative to traditional down.
For their breathable and waterproof products, Eddie Bauer mainly uses eVent, which prevents water from getting in but lets sweat escape directly through the fabric.
In addition, Eddie Bauer has also its own technology for breathable and waterproof clothing, called WeatherEdge, which works similarly to eVent and is used for jackets and pants that you can wear in the rain.
WeatherEdge® from Eddie Bauer
The video will be loaded from YouTube.com, a third party. If you play it, you accept their terms of service, and their use of cookies.
You might also like: Marmot vs Patagonia Outdoor Gear: Which Brand is Better?
Our Favorite Products
Now let's take a look at two of our favorite Eddie Bauer products.
Eddie Bauer Men's Superior Down Parka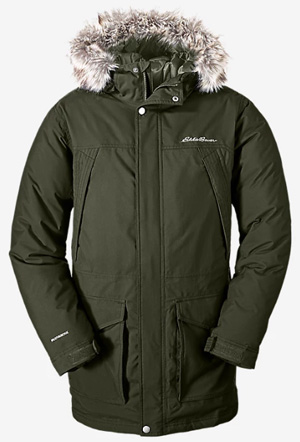 Image from eddiebauer.com
Check it out at eddiebauer.com
This is currently one of the most popular winter parkas among outdoorsmen and for good reason. It's 100% nylon and will protect you from rain, snow, hail, and sleet.
Additionally, it comes with premium down insulation, and WeatherEdge technology, which will keep you warm even in sub-zero temperatures.
It also has secure zip closures, an adjustable hood, and action back construction for ease of movement.
Eddie Bauer Stowaway Packable 20L Backpack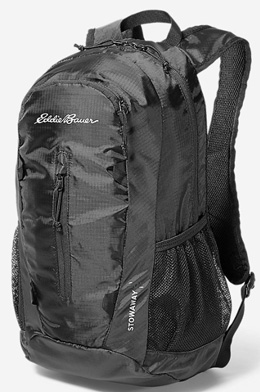 Image from eddiebauer.com
Check it out at eddiebauer.com
The Stowaway Packable Backpack is an incredibly light and durable 11-ounce backpack that can be packed into its front pocket for storage. You can use it in pretty much any scenario, from a hiking trip to a shopping spree in the mall.
To make matters more interesting, it has four external pockets, two zipped and two mesh pockets that you can put water bottles in.
It also comes with four front lashing loops to attach a carabiner or clip light for those night adventures.
Are Eddie Bauer Products Worth the Price?
Eddie Bauer is quite affordable. It ranges between $100 and $250, and it comes with a good warranty for all its products. At this price level, we think their products are definitely worth it for the quality they offer.
2. Lands' End
How It All Began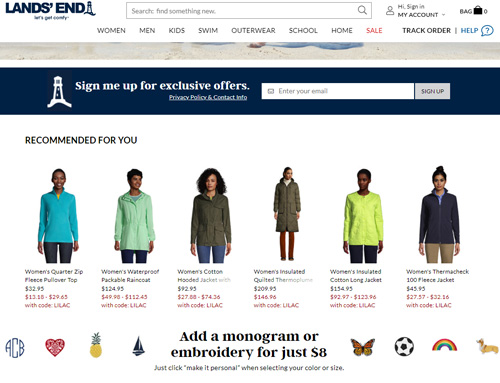 Lands' End official website
The Lands' End founder Gary Comer was a sailing enthusiast. By 1963, he had started a business with four of his friends selling sailboat equipment.
For the first while, their business was based in Chicago's tannery district, so they had to focus on mail orders.
Gary found massive success with mail-order, and the company improved its computer systems and customer service.
The company's growth continued with the rise of the internet since Lands' End was an early adopter of e-commerce. They also jumped to adding online "live chat" customer support to their website.
Read also: 13 Scandinavian Jacket and Clothing Brands that You'll Love
Materials Used and Production Details
Nowadays, more and more brands are moving towards a more sustainable production, and Lands' End is proud of its progress in this area by using only responsibly sourced materials.
Most of their water and windproof clothes are made using nylon, 100% recycled polyester, and cotton from a 100% sustainable source.
They use Responsible Down Standard certified natural down to ensure the humane treatment of birds and the respect of modern standards.
For their insulating material, they also use synthetic insulators like PrimaLoft.
Your Go-To Winter Coat | Lands' End
The video will be loaded from YouTube.com, a third party. If you play it, you accept their terms of service, and their use of cookies.
Don't miss: 9 German Jackets and Outdoor Clothing Brands: Our Favorites
Our Favorite Products
By Lands' End we have picked:
Lands' End Men's Rusk Winter Down Parka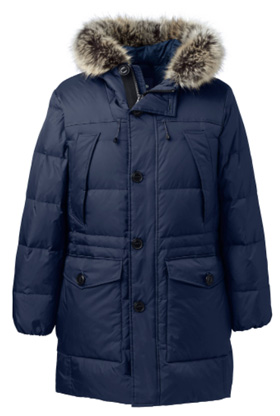 Image from landsend.com
Check it out at landsend.com
The Lands' End Rusk parka is weatherproof with a triple warming construction to trap the warmth throughout your body.
With the shoulder pads, pockets, faux fur, and PrimaLoft lining, you can get all the warmth. It also has an adjustable hood, four pockets, and a drawcord at the waist to adjust to your desired fit.
Lands' End Men's Squall Zip Insulated Winter Snow Boots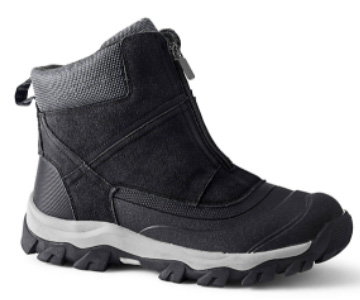 Image from landsend.com
Check it out at landsend.com
If you constantly have cold feet, then you'll absolutely love these shoes! The upper is made of suede and nylon. Meanwhile, the inside is lined with Thermolite to trap the heat and keep your feet warm.
The shaft is cushioned to provide support and comfort for the ankles. The grippy textured sole is perfect for slippery surfaces.
Are Lands' End Products Worth the Price?
Lands' End has always made durable and quality products. It's easy to find what you're looking for at a reasonable price, and it will last a long time. They're also a good option for people who prioritize sustainability.
Overall, in our opinion, the brand is worth the price.
3. Conclusion: Which Brand is Better?
Both Eddie Bauer and Lands' End offer consistently good and affordable products, so it's going to be hard to pick between them.
Ultimately your needs and preference will be the deciding factor in this outdoor gear comparison.
Eddie Bauer is known for durable outdoor equipment, and they provide a good warranty policy. Meanwhile, Lands' End caters to more casual styles and offers more choices when it comes to apparel.
So, for more specialized outdoor gear we'd probably choose Eddie Bauer while keeping Lands' End as an option for casual wear.
Read next: Fjällräven or Arc'teryx: Which is Better?