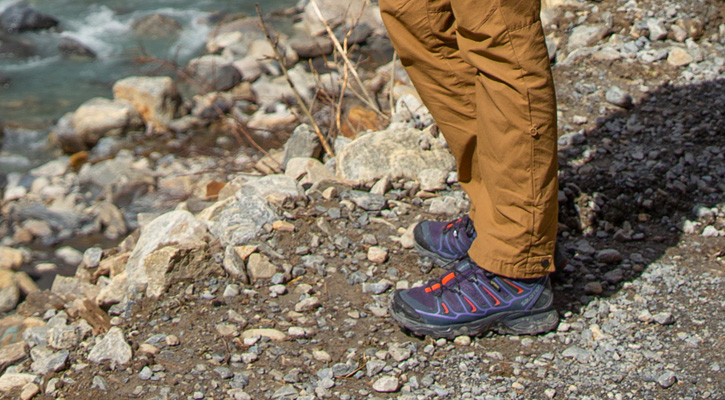 Investing in a good pair of hiking boots is a must if you are an outdoor enthusiast. But with so many brands available in the market today, it can be challenging to choose the right one.
To give you some ideas, in this article, we'll explore the top 5 French hiking boots and shoe brands that offer a combination of comfort, durability, and style.
We've picked Salomon for its innovative technologies, Lafuma for its attention to detail, Aigle for its elegance and simplicity, Millet for its excellent mountaineering products, and Decathlon for its affordability.
These are some of the best options for your next pair of hiking boots, and among these, we're sure you'll find the perfect design for your needs!
Contents:
1. Salomon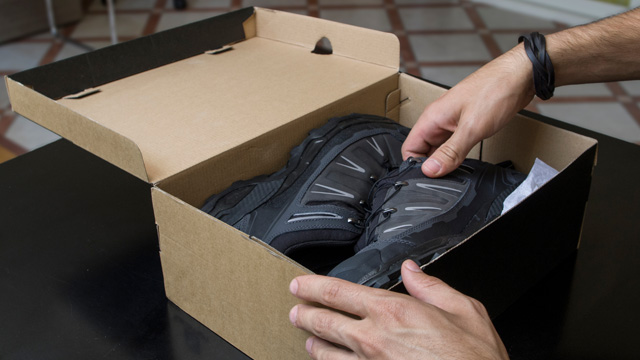 Unboxing a pair of Salomon boots
Annecy-based Salomon was established in 1947 and has since garnered a reputation for producing a range of shoes and boots that cater to various sports.
Salomon's footwear boasts a combination of comfort, sophistication, durability, and robustness. Additionally, Salomon's boots are lightweight, which enables you to use them on extended hikes. The company prioritizes the use of high-quality materials and continuously seeks innovative solutions to impress its customers.
Among its innovative technologies are the Gore-Tex membrane and Contagrip soles. Gore-Tex allows for the creation of waterproof boots that can withstand difficult weather conditions while remaining breathable. Contagrip soles, on the other hand, provide optimal grip and traction.
Don't miss:
8 European Hiking Boots and Shoes Brands: Our Top Picks
9 Footwear Brands like Salomon for Outdoor Activities
CROSS HIKE MID GTX | Salomon Hiking
The video will be loaded from YouTube.com, a third party. If you play it, you accept their terms of service, and their use of cookies.
2. Lafuma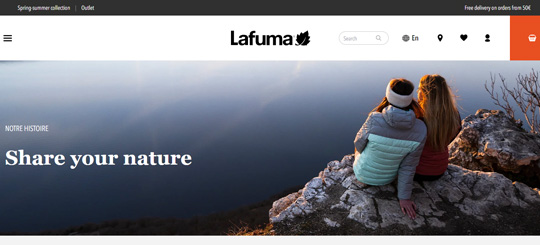 Lafuma official website
Lafuma is a popular brand recognized for producing outdoor clothing and footwear. The brand was born in 1930, founded by three brothers named Alfred, Victor, and Gabriel Lafuma who named the brand after their surname.
Initially, the company was a small artisan workshop, but they gained success with the invention of a backpack that featured a metal structure. As a result, the company grew in popularity and became specialized in recreational and sports activities.
Many of the models produced by the company are designed to be versatile and suitable for various outdoor activities and terrains, thanks to the materials and structure used.
The hiking boots produced by Lafuma have additional ankle support, ensuring maximum protection and safety for you. The boots provide a firm grip on the ground, reducing the risk of falling and increasing speed. The Vibram sole is responsible for the excellent grip, while the front of the boots is flexible and lightweight, ensuring maximum efficiency.
Lafuma pays attention to every detail, especially in the design of their hiking boots, which are also made to prevent the formation of blisters.
Related: 10 Italian Hiking Boot Brands: Our Favorites
3. Aigle

Aigle boots official website
Aigle is a French brand established in 1853 in Montargis by Hiram Hutchinson. The company specializes in producing high-quality shoes, including hiking shoes, as well as clothing and accessories.
Aigle's products are known for their elegance and simplicity, making them suitable for different occasions.
The brand's boots are designed to provide excellent resistance and grip on all types of terrain, reducing the risk of slipping or falling. They are also suitable for use in adverse weather conditions such as heavy rain, snow, humidity, and low temperatures.
Aigle's design is unique and versatile, making it easy to combine with different colors. The company prioritizes simplicity and comfort, ensuring that its products offer maximum comfort to you, even during long hikes.
Read also: 7 German Hiking and Winter Boot Brands: Our Top Picks
4. Millet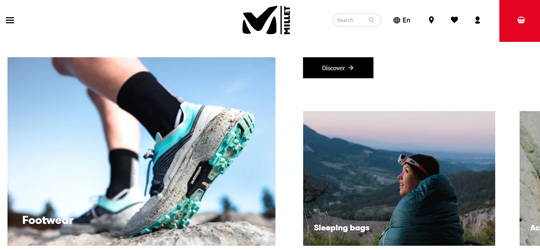 Millet official website
In 1921, Marc and Hermance Millet founded the brand Millet, which initially produced shopping bags. Today, the company is headquartered in Annecy and specializes in outdoor clothing and shoes.
Millet's customer-centric philosophy aims to meet every need, from design and color to model selection. The brand has a wide range of clothing and footwear, with a particular focus on mountaineering products.
Millet boots are adaptable and feature Vibram outsoles for excellent traction and grip, making them suitable for various terrains. They also boast a stylish design that complements colorful outfits.
Read next: 8 Swedish Boots and Shoes Brands that You'll Love
5. Decathlon

Decathlon women's hiking boots: official website
Decathlon is a well-known brand that specializes in producing a wide range of sports and outdoor equipment. Their products include clothing, footwear, accessories, and everything that is required to engage in various sports and outdoor activities.
Decathlon stores offer a vast selection of versatile products that are available in different shapes and colors to cater to every customer's needs.
The company was established in 1976, with its first store located in Lille, France. Over time, Decathlon expanded its operations to other countries, including Germany, Italy, Spain, the United Kingdom, and many more. In the 2000s, the company continued to expand globally.
Decathlon's hiking boots are known for their durability, comfort, and affordability. They are suitable for long hikes and provide excellent protection.
Don't miss: 6 Norwegian Boots and Shoes Brands: Our Top Picks