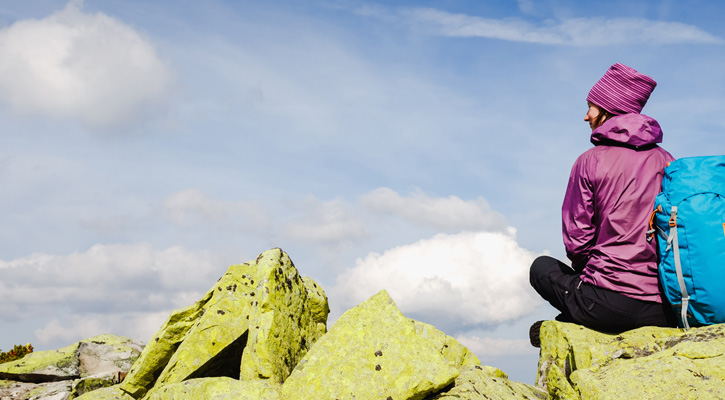 Are you planning a trip or an outdoor adventure with friends and are in need of a backpack?
Today's article is just for you! We've researched and selected 8 of the best backpack brands from France that we're sure you'll love.
Bleu de Chauffe, a brand that prides itself on creating top-notch leather goods, Lacoste, a renowned French sportswear company, and Côte&Ciel that finds inspiration in the vast horizons of the coast and sky, are just a few of the excellent companies that we'll explore today.
So, whether you need a pack for hiking, traveling, work, or everyday use, continue reading and you'll find the right backpack for you!
Contents:
1. Bleu de chauffe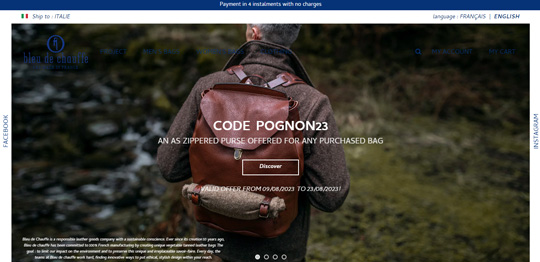 Bleu de chauffe official website
Bleu de Chauffe is a brand that prides itself on creating top-notch leather goods that are both stylish and environmentally friendly.
They have been producing their products exclusively in France for more than a decade, using only vegetable-tanned leather. This approach helps to minimize their environmental impact and preserve the French craftsmanship that sets them apart.
The team at Bleu de Chauffe is committed to making ethical and fashionable design accessible to everyone. They offer a range of unique leather bags and backpacks that are proudly made in France. However, it's worth noting that these high-quality products come with a premium price tag, with backpacks costing over $300.
Don't miss: 9 European Backpack Brands for Hiking and Outdoor Activities
2. Lacoste

Lacoste backpacks official website
Lacoste is a renowned French company established in 1933 by René Lacoste and André Gillier in Troyes, France. The brand specializes in a broad range of products, primarily centered around sports, but also encompassing clothing, footwear, eyewear, accessories, perfume, etc.
Their crocodile logo is a distinctive feature of their products, which are available both in physical stores worldwide and online. Lacoste is a brand that has revolutionized sports clothing by incorporating fashion, creating chic and comfortable designs.
Also, they have initiated the René Lacoste Foundation, a program aimed at supporting children in playing sports in their schools.
Concerning backpacks, Lacoste offers an extensive collection of stylish and functional bags and backpacks on their website. The designs are modern and straightforward, and the prices are reasonable.
Related: 8 Italian Backpack Brands for Outdoor, Travel, and Casual Wear
3. Côte&Ciel

Côte&Ciel official website
Côte&Ciel, which translates to "Coast and Sky," is a brand that finds inspiration in the vast horizons of the coast and sky. It was founded in Paris in 2008 with the aim of discovering new avenues through design and catering to the needs of forward-thinking creatives worldwide.
The brand offers a range of conceptual products that embody travel and innovative expression. They value collaborative ideas and shared values, which is why they have collaborated with some of the world's most prestigious brands and designers.
Their website showcases a variety of bags, backpacks, and accessories, with backpack prices starting at approximately $200 and increasing from there.
Read also: 8 German Backpack Brands that You'll Love
4. MeroMero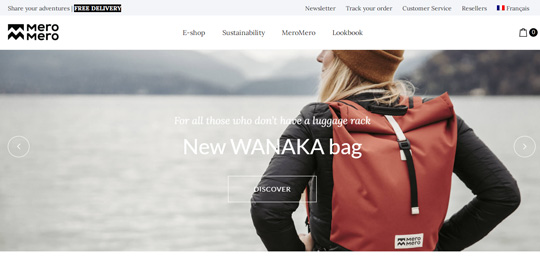 MeroMero official website
In 2016, MeroMero was established as a brand that produces high-quality technical bags, backpacks, and accessories with an urban aesthetic. The founders' daily lives inspire the products, which are intended to accompany adventurers on their journeys.
The bags are eco-designed in Annecy, France, and produced ethically and responsibly in Vietnam and Europe to ensure longevity and adaptability.
MeroMero's goal is to create intelligent, fashionable, and sustainable products for adventurers of all ages while also encouraging new parents to remain active in their daily lives. The brand emphasizes three core values: Smart, Stylish, and Sustainable.
MeroMero's products aim to combine the outdoor sports, cycling, fashion, and childcare markets.
Sustainability and functionality are top priorities for the brand, and they employ eco-design, ethical and responsible manufacturing, sustainable and certified materials, lower-impact shipping and logistics, and dealers who share their values. Most of their products are priced below $100, making them affordable for all.
Read next: 9 Best Scandinavian Backpack Brands: Our Favorites
5. Salomon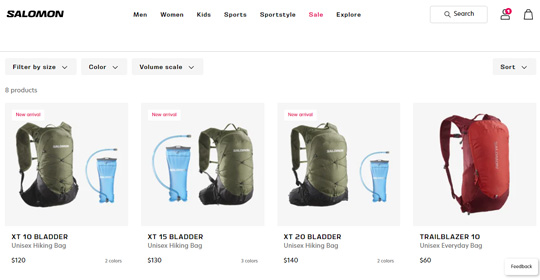 Salomon backpacks official website
Founded in Annecy in 1947, Salomon has been a renowned brand in the production of high-quality ski and footwear products. With time, the company has diversified its product line to cater to various outdoor sports and activities.
Salomon is committed to promoting responsible enjoyment of nature and has implemented a sustainability program to support their cause. Although their primary focus remains on skiing gear and footwear, they also offer a range of backpacks for skiing, hiking, and mountaineering.
These backpacks are designed with innovation and high-quality materials to provide comfort, support, and functionality. They are available in various sizes and styles, with prices ranging from $60 to $150.
Don't miss: 7 Best Danish Backpack Brands that You'll Love
6. Decathlon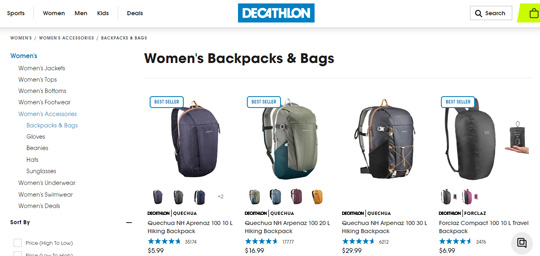 Decathlon women's backpacks official website
In 1976, Michel Leclercq founded Decathlon in Lille, France. Since then, the brand has expanded globally and currently operates over 1500 stores in more than 40 countries, in addition to an online store.
Decathlon is renowned for its reasonably priced and high-quality products that are built to last. The brand offers a broad range of products that cater to various sports and activities. Also, Decathlon has established several subsidiary brands that specialize in specific sports such as golf, fishing, combat sports, fitness, and more.
Decathlon takes pride in its commitment to quality and affordability. Its products are designed to satisfy both amateur and professional athletes' needs. The company is dedicated to promoting an active lifestyle and making sports accessible to everyone.
Most of Decathlon's backpacks are available under the Quechua brand, which is a subsidiary of Decathlon. The prices of these backpacks are very reasonable.
Related: 7 Backpack Brands from Sweden: Our Favorites
7. Millet

Millet official website
Millet is a French company specializing in mountain gear, footwear, and clothing. The brand was established by Marc Millet and his spouse in Saint-Fons, near Lyon, in 1921.
Millet products are designed to withstand harsh weather conditions such as cold temperatures, rain, and wind, while also being highly durable. The brand is devoted to safety and sustainability, and they take great care in selecting the materials used in their products.
Millet products offer optimal comfort and ease of movement while providing protection from the elements. This brand is highly regarded by outdoor enthusiasts, and its products are considered top-of-the-line.
Their website offers a variety of backpack designs for activities like hiking, climbing, skiing, and other outdoor pursuits. Millet is a premium brand that employs the finest materials and technologies, which is reflected in their pricing. Many of their backpacks cost $200 or more.
Read also: 3 Best Norwegian Backpack Brands: Our Top Picks
8. Rossignol

Rossignol official website
Rossignol, a renowned sportswear and gear manufacturer for outdoor activities, was established in 1907. The brand has gained worldwide recognition for its high-performance skiing and snowboarding equipment and has a rich history.
Rossignol is dedicated to providing its customers with quality and performance gear, offering various products suitable for different activities. Their product line includes both casual and technical wear of high quality, suitable for snow sports and other outdoor activities.
The founder of Rossignol, Abel Rossignol, who was a skier himself, established the brand's reputation by creating a pair of skis made out of wood.
Rossignol is a trusted brand among enthusiastic skiers and snowboarders who seek quality and performance gear for their winter activities.
Although Rossignol is not solely focused on backpacks, you can find some on their website if you want to purchase all your gear from one place.