When it comes to outdoor clothing, French companies have a reputation for quality and style. From Lafuma to Aigle, there are many brands to choose from. In this article, we will take a closer look at 8 of our favorite French jackets and outdoor clothing brands.
Lafuma, for example, was established in 1930 and started out producing climbing backpacks. Salomon, on the other hand, is a well-known brand for skiing and snowboarding enthusiasts. Lacoste combines fashion with sports clothing, producing designs that are both comfortable and stylish.
And many other companies that we'll explore below…
With so many great French brands in this list to choose from, we're sure you'll find the perfect outdoor clothing and gear for your next adventure! Let's take a look!
Contents:
1. Lafuma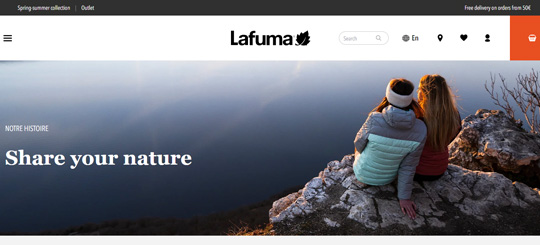 Lafuma official website
The Lafuma company was established in 1930 by Victor, Gabriel, and Alfred Lafuma. Initially, their focus was on producing climbing backpacks.
However, they later diversified into creating their own unique metal-frame braced backpack, which became the catalyst for their success.
As their popularity grew, their product range expanded to include various gear and outdoor clothing, primarily aimed at climbing and hiking enthusiasts. Lafuma is particularly renowned for its backpacks and footwear.
Nevertheless, their other products are of exceptional quality, comparable to other top-rated outdoor clothing brands such as The North Face and Patagonia. Lafuma is a brand and a conglomerate, with several subsidiaries.
Don't miss: 11 European Brands for Outdoor Enthusiasts: Our Top Picks
2. Salomon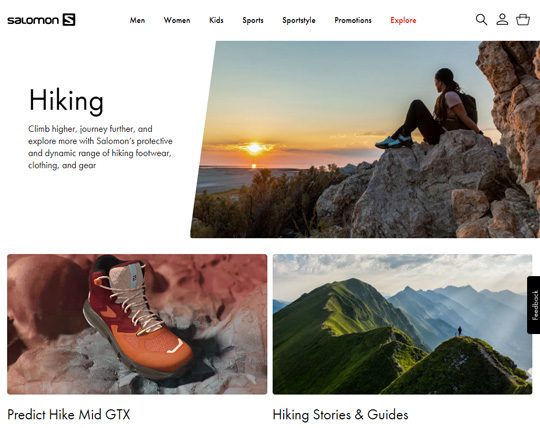 Salomon official website
Salomon was established by the Salomon family in France in 1947, headed by François Salomon, his wife, and their son. In 1997, Adidas acquired the brand, which was later sold in 2005 to a multinational company located in Finland, Amer Sports.
The company, now a part of ANTA Sports, has become a reputable brand for outdoor enthusiasts, particularly skiing and snowboarding enthusiasts. Salomon offers not only clothing but also accessories and footwear.
Through their continuous research on protective systems against the elements, Salomon strives to surpass their limits.
Related: 9 Shoes and Boot Brands like Salomon for Outdoor Activities
3. Lacoste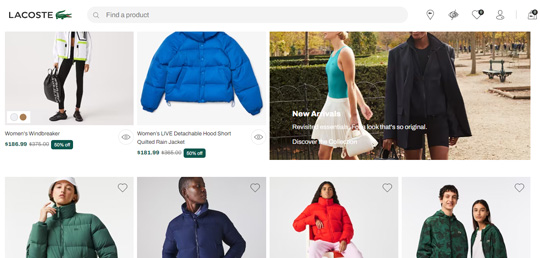 Lacoste women's jackets: official website
Lacoste is a renowned brand that was founded in 1933 by René Lacoste and André Gillier in Troyes, France. The brand specializes in designing and marketing a wide range of products, with a major focus on sports-related items, owing to the fact that its founder was a tennis player.
In addition to sports apparel, Lacoste offers a diverse range of products including clothing, footwear, accessories, perfume, and eyewear.
The brand's signature crocodile logo is easily recognizable, and its products are widely available in stores across the globe as well as online. Lacoste has established numerous partnerships and collaborations and has also established the René Lacoste Foundation, which is dedicated to promoting sports in schools for children.
Lacoste is among the few brands that have successfully combined fashion with sports clothing, creating designs that are both comfortable and stylish.
Read also: 9 Italian Clothing and Jacket Brands for Outdoor Activities
4. Rossignol

Rossignol official website
Rossignol is a renowned sportswear brand that has a rich history dating back over a century. Established in 1907, the brand specializes in producing climbing and alpinism garments, snowboarding and ski equipment, and sports gear and accessories for related activities.
Rossignol was among the pioneers in producing plastic skis, but its reputation had already been established by its founder, Abel Rossignol, who was an avid skier and had created a pair of skis made from solid wood.
The brand's skis made history when Emile Allais won the world championship three times, cementing Rossignol's status as a name brand among skiing enthusiasts who sought quality and high-performance gear for their winter activities.
Rossignol's product range includes high-quality casual wear and high-performance technical wear suitable for snow sports and other outdoor activities.
Read next: 9 German Jackets and Outdoor Clothing Brands that You'll Love
5. Le Coq Sportif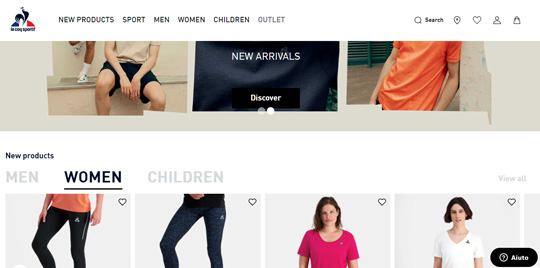 Le Coq Sportif official website
Le Coq Sportif is a well-known brand that specializes in designing activewear, shoes, and accessories for athletic use. With a history dating back to 1882 when it was founded by Émile Camuset, it is one of the oldest brands featured in our selections.
The brand has gained recognition worldwide due to its sponsorship deals with various football (soccer) clubs, basketball and cycling teams, and tennis and boxing professionals.
Its Rooster logo is easily recognizable, and the brand offers a range of sports-themed designs that are suitable for both casual and sportive wear, including special technical pieces.
Don't miss: 7 Swiss Jacket and Outdoor Clothing Brands: Our Favorites
6. Decathlon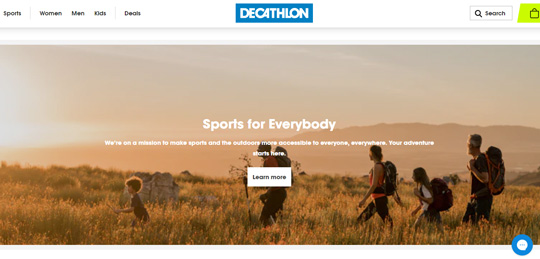 Decathlon official website
Michel Leclercq established Decathlon in Lille, France in 1976. Decathlon has since expanded globally and currently operates an online store and over 1500 stores in more than 40 countries.
The brand is known for its reasonably priced and high-quality products that are built to last and cater to various sports and activities. Also, Decathlon has established several subsidiary brands that specialize in specific sports such as golf, fishing, combat sports, fitness, and more.
Decathlon is committed to promoting an active lifestyle and making sports accessible to everyone, with products designed to meet the needs of both amateur and professional athletes while maintaining quality and affordability.
Related: 8 Best French Backpack Brands that You'll Love
7. Black Crows

Black Crows official website
Black Crows is a brand that was born in 2006 to produce skiing apparel and equipment.
The founders, Camille Jaccoux and Bruno Compagnet, both expert skiers, together with Christophe Villemin, founded Black Crows to serve the needs of skiing enthusiasts and professionals who are interested in high-altitude skiing.
The brand offers a wide range of products, including specialized clothing for all, professional-grade skis suitable for various age groups, and a variety of skiing-related accessories.
Read also: 5 Best French Hiking Boots and Shoe Brands
8. Aigle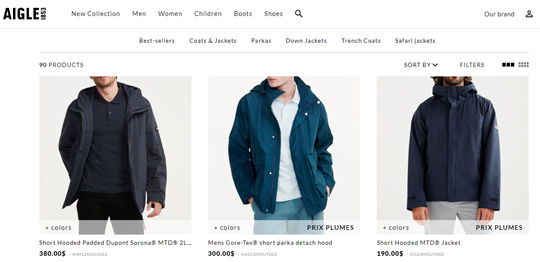 Aigle men's jackets: official website
Aigle is our next selected brand, established in Montargis, France in 1853. While they are most recognized for their Wellington boots, their product line now encompasses a broad range of clothing suitable for various seasons and activities, including winter wear.
Also, their raincoats are a popular choice for their durability and high-quality construction. Aigle's jackets are also well-designed and of commendable quality. Their product range includes accessories and footwear for various ages and genders.
Read next: 13 Scandinavian Jacket and Clothing Brands that You'll Love