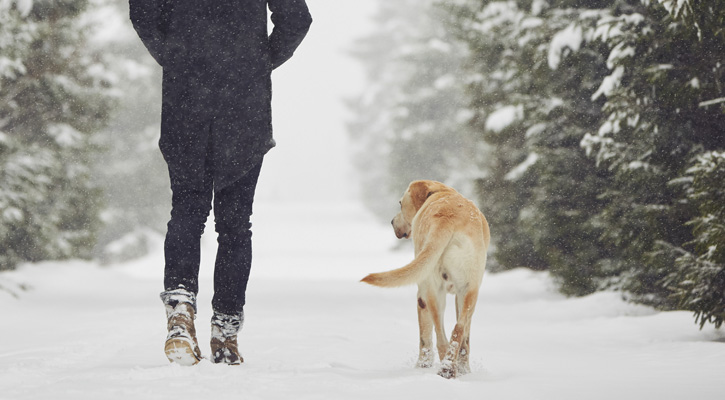 If you ask us, comfortable footwear is one of the biggest necessities in life. Especially if you're in a country like Finland, where the winters are really tough.
This is why we're here today to talk about 8 Finnish shoes and boots brands that combine elegance with durability.
Let's take a look!
Contents:
1. Palmroth

Palmroth official website
Founded in 1928, Palmroth is a bag and footwear brand that was created by Pentti Palmroth. As of today, you can find the brand's products in more than 20 countries worldwide.
Palmroth shoes aren't just famous for their elegance, but for always choosing quality materials for their shoes. Some of them include sheep's wool and water-resistant leather, which makes their shoes sustainable and comfortable.
When it comes to price, you can find very affordable options in this brand, as well as expensive ones.
An example of their products is the Mikaela lace-ups. Made from soft lamb leather, these shoes come in a classic, elegant design. Not only that, but they're also breathable and they guarantee maximum comfort.
Don't miss: 6 Norwegian Boots and Shoes Brands: Our Top Picks
2. Karhu

Karhu official website
Karhu isn't just a shoe brand, it's a sports brand that offers all kinds of sports equipment. It was founded in 1916 and its focus is high-quality running shoes.
When it was first founded, it was called "Oy Urheilutarpeita". After their rebranding to Karhu, they became more and more focused on the production of high-quality sneakers and running shoes.
Their running shoes are light, comfortable, and have great durability. What makes them more special than your usual pair of sneakers, is their color variety mixed with unique patterns and details. Their prices are also decent compared to other brands.
An example of one of their products is the FUSION 2.0. The Fusion 2.0 is known to be the perfect workout sneaker. The reason for that is their ability to reduce slipping, and their comfortable footing. They also come in different colors and designs to suit every taste.
Read also:
8 European Running Shoe Brands: Our Top Picks
8 Italian Sneaker Brands for Outdoor & Casual Wear
3. Kuoma

Kuoma official website
Kuoma is a shoe and clothing brand for both men and women. Established by Juho Puttonen in 1928. Puttonen traveled the world and returned back to Finland in 1920, and founded his own company eight years later in 1928.
Kuoma is known for its extremely durable shoes, and their ability to withstand very difficult weather conditions. Their specialties are boots and sneakers, and their prices are reasonable.
What makes this brand unique is that their shoes are handmade in their factory, which means that every pair is made with extreme care and focus.
Not only that, Kuoma has a wide collection for all age groups, and the shoes come in different designs. An example of a product in their collection is the Kuoma Sport Husky. Its upper part is made of water-repellent nubuck leather, and it has a strap closure at the front. The strap closure makes the shoes easy to adjust and put on.
Read next: 7 German Hiking & Winter Boot Brands: Our Top Picks
4. Pomar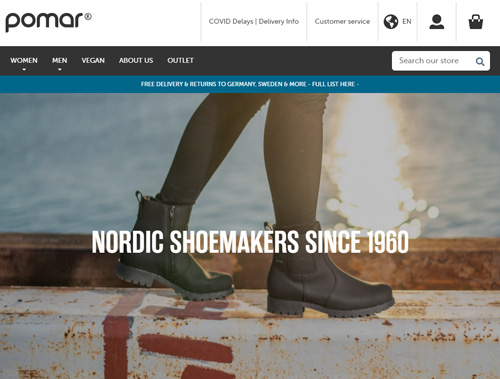 Pomar official website
Founded in 1960, Pomar is a family-owned footwear brand famous for producing Nordic-inspired footwear.
One of the most notable things about Pomar shoes is their use of GORE-TEX technology. This technology provides breathable and waterproof shoes.
In terms of prices, some of their products are very affordable, while others are a bit expensive.
An example of their products is the Pihta Women's GORE-TEX Winter Boot. They come in black, and dark red. And of course, the pair features the GORE-TEX technology, so it's perfect for everyday use in different weather conditions.
Kengän tarina - Story of a shoe
The video will be loaded from YouTube.com, a third party. If you play it, you accept their terms of service, and their use of cookies.
You might also like: 10 Italian Hiking Boot Brands: Our Favorites
5. Terhi Pölkki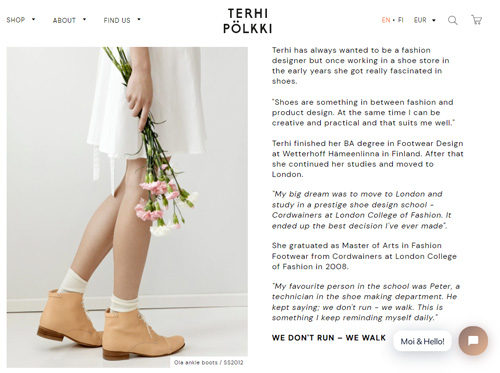 Terhi Pölkki official website
Named after its founder, Terhi Pölkki was founded in 2011. Pölkki always dreamed of creating her own footwear brand.
The brand's style focuses on luxury and minimalist, elegant designs. Not only that, but durability is also an important aspect of their products, as well as using environmentally friendly materials.
Terhi Pölkki releases two collections every year. The reason behind that is to present customers with unique designs and to make sure the shoes are comfortable and durable. Though it's important to note that their prices are more on the expensive side.
An example of their products is the Tilda Boot. The boot comes in a beautiful black shade and is made of smooth, vegetable-tanned leather. It has a classic, simple design and an elastic, leather-covered side panel.
Read also: Salewa vs Salomon Hiking Boots and Shoes: A Comparison
6. Nokian Footwear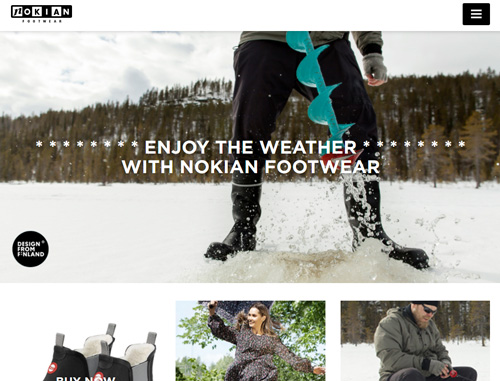 Nokian Footwear official website
Nokian Footwear was established in 1898, and they're known for their constant originality and unique designs. Their main specialty is rubber boots, and they're famous for their light weight and comfortability.
Not only that, Nokian footwear boots are very durable against tough weather conditions. Anything from rain to high temperatures, to strong wind, they can take it.
One of their famous products is the Hai Classic boots. They come in many cheerful, bright colors and they're the perfect boots for rainy days. But their beautiful colors make them a good choice for sunny days.
Another good thing about the Nokian Footwear brand is that it's a bit on the affordable side compared to previous brands we've mentioned.
Read next: 8 European Hiking Boots & Shoes Brands: Our Top Picks
7. Sievi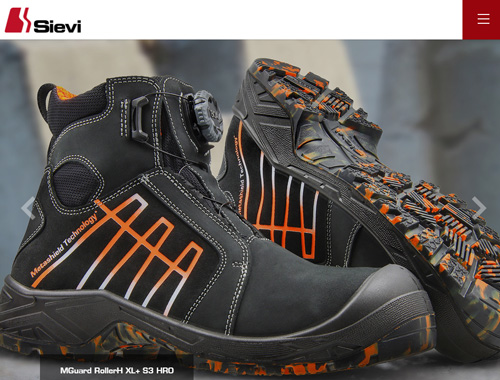 Sievi official website
Named after the village of Sievi, the Sievi brand was founded in 1951 by Lauri Jokinen. When the brand was founded, its team only consisted of four shoemakers who had a dream.
As of today, they offer a variety of safety and professional footwear, along with their original line of leather and rubber boots.
One of their many famous products is the AL Hit Roller XL+ S3 HRO. In addition to being stylish and comfortable, these boots are heat-resistant as well.
8. Halti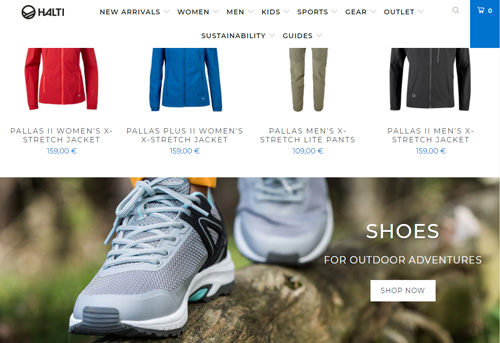 Halti official website
Founded by Juhani Hyökyvaara in 1976, the Halti brand was established because of a dream to bring people closer to nature.
To make this dream come true, Juhani Hyökyvaara decided to build a brand that offered a variety of equipment to help everyone get out in the world, and connect with nature more.
Their products' main qualities are comfort, durability, and being resistant to different, tough weather conditions.
An example of the Halti footwear line is the Gifford Drymaxx Snow Boots. These boots are waterproof, and they're sure to keep your feet warm on tough winter days. They're affordable as well.
Conclusion
Each of these brands has its own specialty. But what they have in common is their comfort, elegance, and durability. So, you're sure to find what suits your taste among these brands.