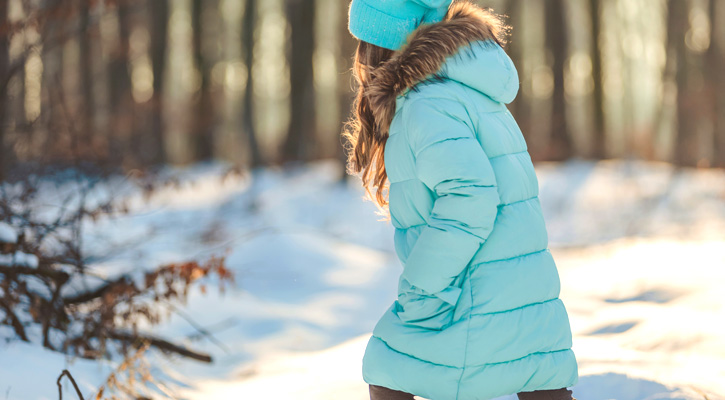 Winter in some countries can be harsh, but with the right jacket, you can stay warm and stylish at the same time.
Canada Goose is a well-known brand that has been keeping Canadians warm since 1957, with a range of high-quality, fashionable jackets, parkas, and accessories. But Canada Goose isn't the only brand worth considering.
Our list of the 10 best Canadian winter jacket brands includes Mackage, Arc'teryx, Moose Knuckles, Pajar Canada, Arctic Bay, Kanuk, Nobis, Rudsak, and Aritzia.
These brands offer a range of styles, from practical and functional to fashionable and contemporary, all designed to keep you warm and protected from the cold winters.
Be it a jacket for outdoor adventures or everyday wear, we're sure you'll find it in this selection!
Contents:
1. Canada Goose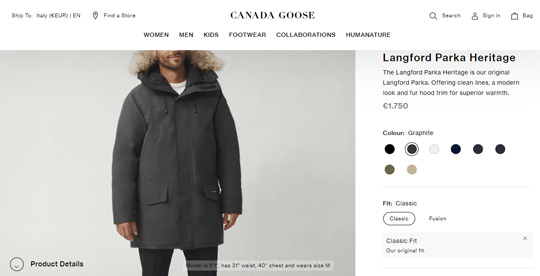 Canada Goose Men's Langford Parka Heritage: official website
Canada Goose has been a well-known brand since 1957, specializing in outdoor clothing that is designed to withstand extreme weather conditions. The company, based in Canada, has multiple stores in various countries and an online presence.
Their product line includes parkas, coats, down jackets, and accessories for women, men, and children, made from high-quality materials and insulated with natural down from ducks and geese. Their jackets are specifically designed to keep you warm during cold temperatures, such as those experienced in Canadian winters.
Canada Goose products are also renowned for their fashionable designs, making them a popular choice for both fashion enthusiasts and outdoor adventurers. The brand's recognizable logo has gained global fame also thanks to marketing campaigns and appearances in popular movies.
One of Canada Goose's most popular jackets is the Expedition Parka, designed to keep you warm in extreme cold. The parka is crafted from durable fabric, is water-resistant and wind-resistant, and features quality down insulation suitable for temperatures as low as -30°C (-22°F).
Canada Goose winter jackets typically retail for prices ranging from $1000 to $2000. Additionally, Canada Goose focuses on ethical practices by responsibly sourcing its down and partnering with conservation organizations, such as Polar Bears International.
Don't miss:
Why is Canada Goose so Expensive and Popular? Is It Worth It?
Jacket Brands like Canada Goose: 10 Alternatives for Winter
Canada Goose vs Moncler Jackets: Which Brand is Better?
2. Mackage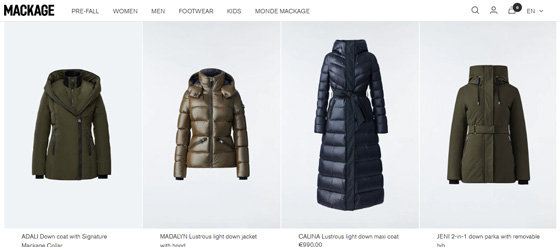 Mackage official website
Mackage is a brand that specializes in producing winter wear, jackets, and coats. It was founded in 1999 by Eran Elfassy and Elisa Dahan and gained notable success within two years.
Mackage is known for its ability to blend style with practicality, creating functional apparel with unique aesthetic lines that distinguish it from other brands. Mackage coats are designed to be water-resistant and offer optimal protection against harsh weather. These winter coats range in price from $500 to $1800.
The brand is recognized for using premium materials, and it offers an extensive collection of designs for each category, ensuring that everyone finds what they need.
Related:
9 Brands like Mackage for Winter Jackets and Coats
Mackage vs Canada Goose: Which Brand is Better?
Moncler vs Mackage Winter Jackets: A Comparison
3. Arc'teryx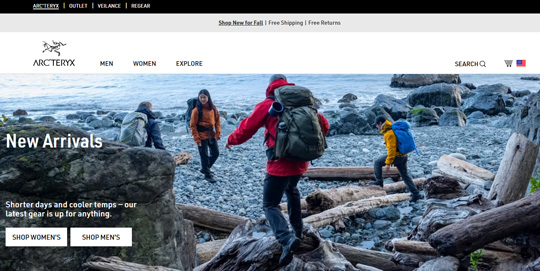 Arc'teryx official website
Arc'teryx is a well-known brand for its outdoor sportswear that was founded in 1989 in North Vancouver, British Columbia. The company initially specialized in climbing gear but later diversified its product line to include sportswear and backpacks.
The Vapor harness is among the brand's most popular initial products. Arc'teryx then utilized the Vapor technology to develop the Bora backpack.
The brand's top-selling products include winter jackets and technical performance jackets. Today, Arc'teryx offers a wide range of products, which can be found in their local and online stores.
Read also:
Is Arc'teryx Sustainable? A Look at their Environmental Practices
Why is Arc'teryx so Expensive and Popular? Is It Worth It?
Canada Goose vs Arc'teryx Jackets: Which Brand is Better?
4. Moose Knuckles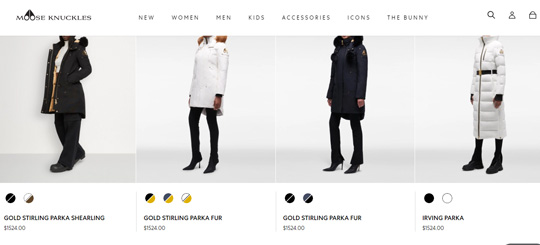 Moose Knuckles women's parkas: official website
Moose Knuckles is a Canadian brand that specializes in premium outdoor wear. It was founded in 2009. But the company has a long history dating back to 1921 and is dedicated to using only the finest materials in its products.
Moose Knuckles is widely recognized for its commitment to safety and design, with each jacket meticulously crafted to provide optimal protection against even the most extreme conditions. All of its high-end jackets are made in Canada, ensuring exceptional quality that customers can trust.
The company offers a diverse range of jackets at varying price points, with options ranging from $300 to over $1500.
Read next:
9 Jacket Brands like Moose Knuckles: Our Best Alternatives
Moose Knuckles vs Canada Goose Jackets: A Comparison
Moose Knuckles vs Moncler Jackets: Which is Better?
5. Pajar Canada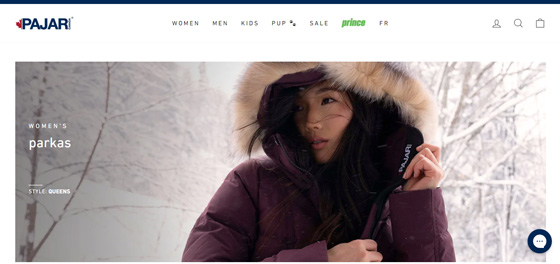 Pajar Canada official website
Pajar Canada was born in 1963, in Montreal, Quebec, Canada. It was founded by Paul Golbert. The company is family-owned and has expertise in clothing and footwear, with a significant emphasis on ensuring maximum comfort to its customers, irrespective of the weather.
Pajar Canada provides a wide range of products that offer excellent protection from challenging weather conditions. Their clothes and jackets are not only comfortable but also feature exclusive and individual designs.
The jackets and parkas offered by Pajar Canada come in a price range of $500 to $2000.
Don't miss:
Pajar vs Canada Goose Jackets: Which Brand is Better?
10 Best Expensive and Luxury Winter Jacket Brands
6. Arctic Bay

Arctic Bay official website
Arctic Bay is a company that designs premium winter outerwear for men, women, and children. The brand takes inspiration from the namesake region in northern Canada, which experiences some of the most extreme climates, with temperatures that can drop to -55° Celsius (-67 °F).
All of Arctic Bay's jackets, parkas, and coats are manufactured in Canada using top-of-the-line materials such as Canadian Coyote fur, Beaver trims, leather accents, and 725-fill-power down.
The brand's technical features are influenced by the Inuit people of Canada, who have learned special techniques for staying warm in harsh cold climates for generations.
Arctic Bay's products are perfect for those seeking fashionable winter coats and jackets in Canada and on the cold streets of cities like Berlin, Montreal, and Tokyo. The brand's prices are in the mid to high-end range due to its emphasis on high-quality materials, excellent craftsmanship, luxury, and warmth.
Related: 13 Scandinavian Jacket and Clothing Brands that You'll Love
7. Kanuk

Kanuk official website
Kanuk is a renowned Canadian brand that has been in the market since 1970, specializing in winter clothing. The brand prides itself on its fundamental values, which include simplicity, safety, comfort, and the use of excellent materials.
Kanuk's jackets are not only fashionable but also functional, providing warmth and protection from cold, rain, and snow.
The brand offers a wide range of models with appealing designs, crafted from materials like recycled polyester and down insulation. This combination results in exceptional warmth and unparalleled comfort.
Read also:
Canada Goose vs Kanuk Winter Jackets: A Comparison
7 Best Italian Down Jacket Brands for Winter
8. Nobis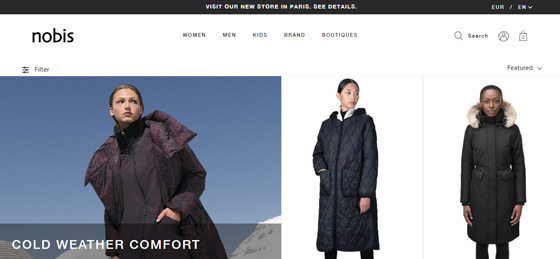 Nobis official website
Nobis, a Canadian luxury brand established in 2007, offers a range of winter jackets priced between $700 and $1300.
These jackets and parkas are designed to provide excellent weather protection, while their lightweight and visually appealing designs make them an ideal choice for daily wear in urban areas as well as for outdoor activities during the winter season.
Nobis operates in more than 40 countries and is renowned for its jackets' warmth and fashionable designs.
Read next:
Canada Goose vs Nobis Jackets: Which Brand is Better?
12 Best American Jackets and Outdoor Clothing Brands
9. Rudsak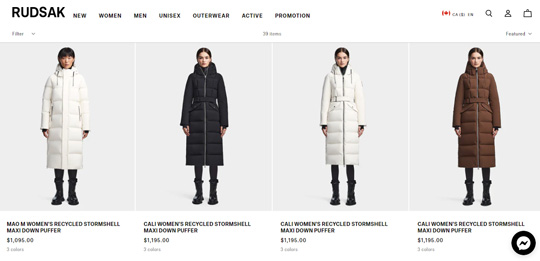 Rudsak women's down parkas: official website
Rudsak, a brand founded by Evik Asatoorian in 1994, is famous for its outdoor clothing made from only the finest materials.
Despite their simplicity and comfort, Rudsak's designs are very effective in protecting you from the elements during the cold months of the year.
The brand provides a range of designs to meet the needs of all its customers, and it's also committed to environmentally friendly production methods, often utilizing eco-friendly materials.
Don't miss:
Canada Goose vs RUDSAK Jackets: A Comparison
8 French Jackets and Outdoor Clothing Brands: Our Favorites
10. Aritzia

Aritzia jackets and coats: official website
Aritzia is a fashion brand that exclusively caters to women and provides a diverse collection of outdoor wear, spanning from summer clothing to heavy winter coats.
Their winter coats and vests are sophisticated and contemporary, ideal for everyday use, ensuring you remain warm and comfortable, even in the harshest of weather conditions. The company was born in 1984 and is headquartered in Vancouver, British Columbia.
The brand retails its own in-house labels, which offer a range of jacket styles and other clothing items, varying in warmth, weight, length, and colors. The TNA jackets, for example, are perfectly suited for winter, and their vibrant colors are a must-have for anyone seeking to add some color to their outfits.
Related: 9 German Jackets and Outdoor Clothing Brands that You'll Love