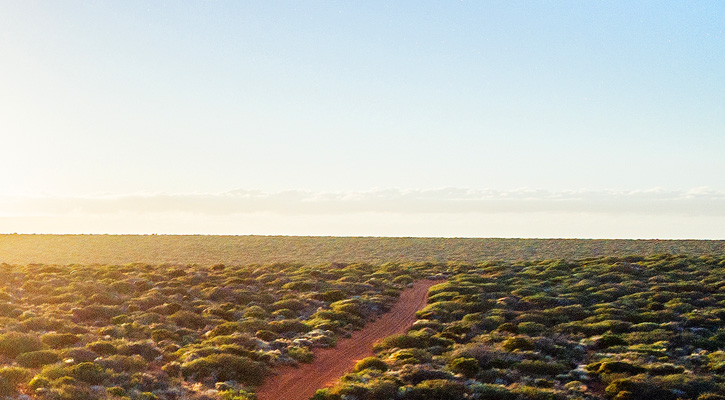 Australia is renowned for its stunning natural landscapes, making outdoor activities such as hiking, climbing, and camping extremely popular.
To make the most of these activities, it's essential that you have the right gear and clothing. From boots to jackets, there are many Australian brands that specialize in producing high-quality outdoor equipment and clothing.
Today, we have researched and selected 10 of them that we think are the best!
From Summit Gear which provides durable and lightweight products, to Ottie Merino which uses only 100% Australian wool, each of these brands has its own unique style and focus, catering to a wide range of outdoor enthusiasts.
So, let's explore them all!
Contents:
1. Summit Gear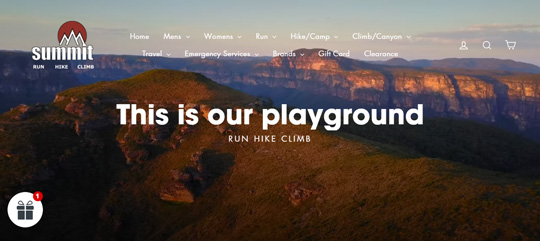 Summit Gear official website
Summit Gear is a company that specializes in producing outdoor equipment and also retails products from other well-known brands. The company prides itself on providing high-quality products that are made from durable materials and are lightweight, making them suitable for use in all weather conditions, including heavy rain, winds, and extreme temperatures.
The brand's logo features a mountain, which highlights its focus on selling sportswear that is particularly suited for climbing, hiking, and other outdoor activities.
Summit Gear is constantly researching new solutions to offer garments that are highly water-resistant, often utilizing Gore-Tex technology to ensure that its products are perfect for use in bad weather conditions. These garments are also breathable, making them ideal for sports enthusiasts.
Many of their jackets are designed to be lightweight, protective, and practical, making them perfect for use on cold or rainy days. These jackets also combine both elegance and safety, ensuring that customers can look stylish while also feeling secure.
Don't miss: 12 Best American Jackets and Outdoor Clothing Brands
2. Ottie Merino

Ottie Merino official website
Ottie Merino is an Australian brand that specializes in producing high-quality outdoor clothing for both men and women. The brand's logo features a ball of yarn, which symbolizes the importance of using top-notch materials, especially merino wool.
Ottie prides itself on using only 100% Australian wool to create its products.
Moreover, the company is known for producing practical and durable clothing that offers excellent protection while remaining lightweight. For those who engage in sports, Ottie's long T-shirts are a popular choice due to their length and versatility.
These shirts are lightweight, non-sticky, and ideal for extended hikes or other activities. They are also suitable for everyday wear, for example, wearing them with jeans.
Related: 11 European Brands for Outdoor Enthusiasts: Our Top Picks
3. R.M. Williams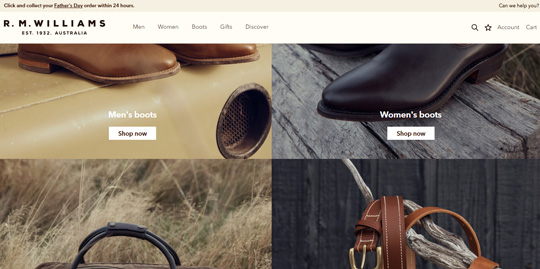 R.M. Williams official website
R.M. Williams was established by Reginald Murray Williams in 1932 and is now one of the top boot brands available.
These boots are well-known for their distinctive Australian appearance and design, making them an ideal choice for those seeking this type of style.
The Signature RM Chelsea Boot is the brand's most iconic item, distinguished by its high-quality leather and exceptional workmanship. The company has since expanded its offerings to include various footwear styles and clothing options.
Read also: 8 Scandinavian Boot Brands for Hiking and Outdoor Wear
4. ONE PLANET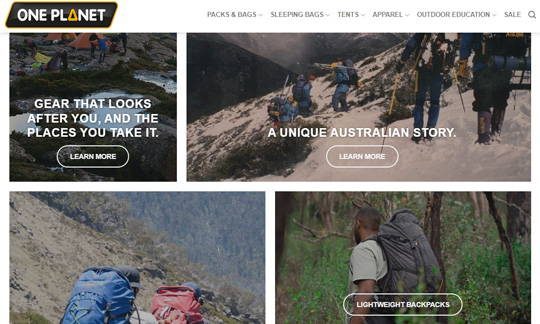 ONE PLANET official website
ONE PLANET is a company that specializes in producing outdoor equipment. It was established in 1979 under the name J&H, which was derived from the surnames of the founders, Steve Jamieson, Paul Harding, and Lois Hunt.
Initially, the brand manufactured clothing, sleeping bags, and other equipment for hikers, mountaineers, and skiers. Over the years, ONE PLANET has evolved, and in 1997, it was rebranded to what we know today.
The company's philosophy is based on efficiency, innovation, attention to detail, and safety. All products are designed to be durable and functional, making them perfect for long journeys. Also, ONE PLANET has a strong focus on sustainability, and all products are manufactured following environmentally friendly procedures.
The brand offers a range of jackets that are ideal for cold weather protection. The jackets feature a simple design that allows for easy movement.
Read next: 13 Scandinavian Jacket and Clothing Brands that You'll Love
5. Sea to Summit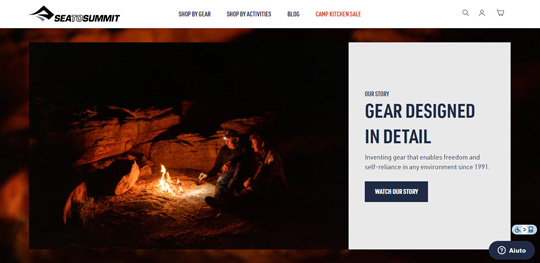 Sea to Summit official website
Sea to Summit originated in Perth, Western Australia, and was founded by Roland Tyson, an avid climber. Tyson's journey to success began in 1983 when he created his own climbing gear using an old sewing machine.
In 1990, he received a significant commission from Australian mountaineer Tim Macartney-Snape, who requested special equipment for his climb up Mt Everest. This partnership proved to be a triumph, leading to the rapid growth and recognition of Sea to Summit.
Today, Sea to Summit is renowned for its innovative and practical outdoor equipment, designed to be durable, highly safe, and weatherproof.
Don't miss: 9 Best Outdoor Clothing Brands from Germany
6. Blundstone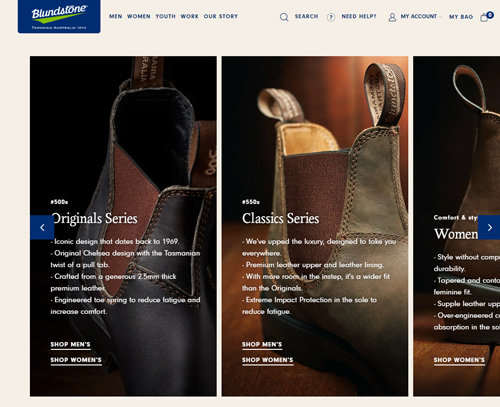 Blundstone official website
Blundstone is a renowned footwear brand that hails from Hobart, Tasmania. The brand is well-known globally for its exceptional Chelsea boots. The company was founded by John Blundstone, who was previously a coachbuilder but later shifted his focus to shoe-making in 1870.
In 1892, his son Sylvanus joined the business and the company has since grown globally. Blundstone is recognized for its top-notch designs, premium quality materials, and stretchy, long-lasting, and cozy products.
Blundstone boots are not only cozy but also provide excellent protection, and are ideal for allowing the feet to breathe while minimizing the risk of slipping.
Related: 7 German Hiking and Winter Boot Brands: Our Top Picks
7. Mont Adventure Equipment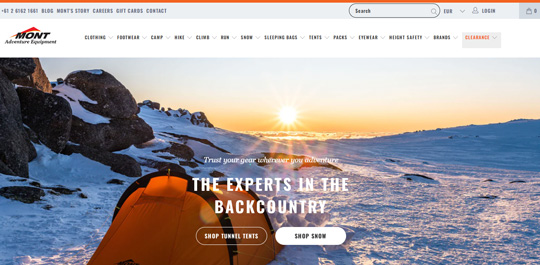 Mont Adventure Equipment official website
Mont Adventure Equipment was established in the year 1981, however, the founder had the idea as far back as 1978. During that time, he utilized a sewing machine that was lent to him to create a sleeping bag, a tent, and a down jacket.
Currently, the company's main office is located in Canberra, and it specializes in the production of outdoor gear and clothing.
The brand's ultimate objective is to cater to the diverse needs of its customers by providing them with adequate protection from difficult weather conditions such as rain, cold, and wind, while also ensuring that they can move freely.
Their range of down jackets is designed to be both breathable and warm, making them ideal for shielding you from extreme temperatures.
Read also: 9 Italian Clothing and Jacket Brands for Outdoor Activities
8. Redback Boots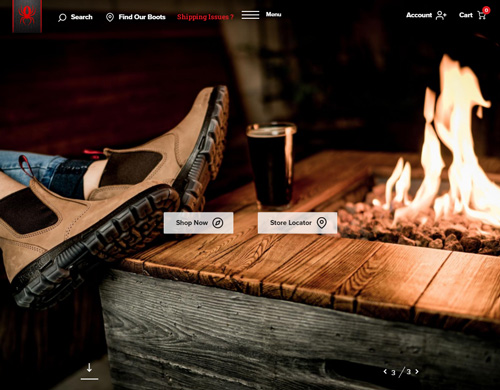 Redback Boots official website
The Cloros family is the proud owner of Redback Boots, a company that specializes in creating durable and comfortable leather boots for outdoor and work environments.
Their products boast simple yet effective designs that are both slip-resistant and suitable for daily wear. With outsoles that promote free movement and high-quality materials, Redback Boots are built to last.
Read next: 8 Swedish Boots and Shoes Brands that You'll Love
9. Rossi Boots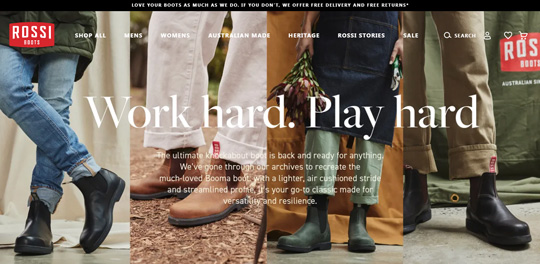 Rossi Boots official website
Rossi Boots is a renowned manufacturer of various types of boots and is named after its founder, Arthur Rossiter, who established the enterprise in 1908. The Rossiter's Pty Ltd company was officially established in 1910.
The company is known for its meticulous attention to detail and the use of premium quality materials in its products. The boots are not only durable but also soft, making them comfortable and practical to wear.
Most of the boots have a minimalist and breathable design, and can easily be paired with any outfit. They are suitable for outdoor activities and work-related use.
Don't miss: 10 Boot Brands like Timberland: Our Favorites
10. Bluey Merino

Bluey Merino official website
Bluey Merino is an apparel brand that specializes in outdoor clothing. It was founded in 2012 and is based in Australia. The brand is known for its use of 100% Australian merino wool.
Bluey Merino values both tradition and innovation, which is reflected in its philosophy. The brand offers a diverse range of models with unique designs, catering to a wide range of preferences.
Related: 10 Best Norwegian Jackets and Outdoor Clothing Brands