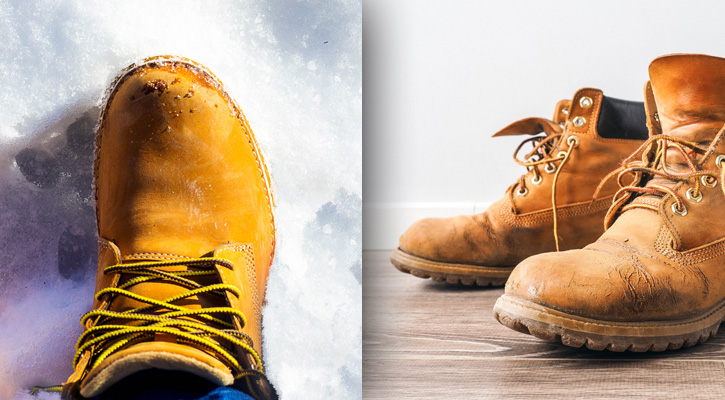 Timberland is known for manufacturing boots that are suitable for the do-ers and adventurers. You can rock their boots whether you're on a working site or for a casual night with some friends.
The brand simply got all that you need. However, Timberland isn't the only brand that can provide you with functionality and style.
So, if you're looking for more brands like this, this article is for you. We gathered for you 10 boot brands like Timberland that you'll love.
Let's get started!
Contents:
Must read: Why Are Timberlands so Expensive? Are They Worth It?
1. Carhartt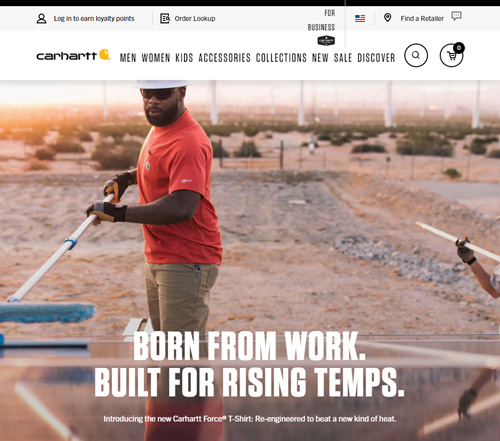 Carhartt official website
The first brand on our list is Carhartt. Carhartt has been the official brand for many American workers since 1889. It started small with only two sewing machines in a loft in Detroit.
They started first with producing overalls and then expanded their product line. Although the brand was first targeting workers, it became popular among hip hop celebrities and streetwear enthusiasts.
In 1989, their first clothing line targeting fashion enthusiasts was created with the help of two Swiss designers. Many celebrities are famous for loving Carhartt pieces like Jamie Fox, Rihanna, and Drake.
Carhartt offers a wide range of work boots that you can choose from. Their boots offer the best features needed in work boots. Their biggest advantage is their affordable prices ranging from $100 to $200 for premium quality boots.
Don't miss: 11 Brands like Carhartt for Work and Outdoor Activities
2. Cat Footwear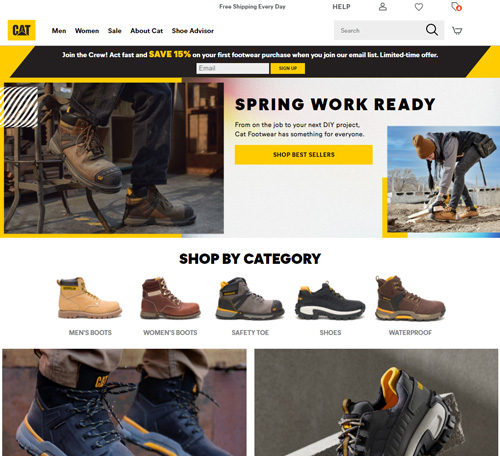 Cat Footwear official website
Cat Footwear is a well-known brand, not just for its work garments and boots, but also for its fashionable items. The brand started in 1925 when Benjamin Holt and C.L. Best merged creating the famous Caterpillar Tractor Co.
Now, the company is owned by Wolverine Worldwide Inc. Cat started with a small collection of work boots and developed into a lifestyle brand that is known worldwide.
It's a brand for builders, makers, and creators that needs functionality in their everyday life along with style and comfort at reasonable prices.
The company manufactures a wide range of casual and work boots. It uses high-quality materials combined with technology that ensures the durability and comfort of the footwear.
The video will be loaded from YouTube.com, a third party. If you play it, you accept their terms of service, and their use of cookies.
Read also: 8 Finnish Shoes and Boots Brands That You'll Love
3. Dr. Martens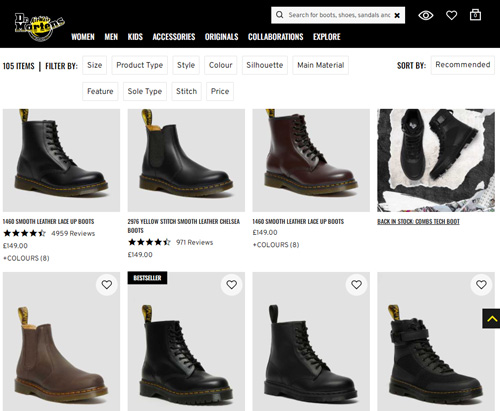 Dr. Martens official website
Dr. Martens has been one of the greatest names in the footwear industry for decades. The brand is well known for its significant design, functionality, durability, and comfort.
Their boots are among the comfiest boots you'll ever wear. This goes back to its history and purpose.
In 1945, Dr. Klaus Maertens decided to make an air-cushioned sole that is much softer than the traditional leather sole to help him recover from his foot injury.
He partnered up with his university friend, Dr. Herbert Funk, and started their business. Later on, the Griggs company from England got interested in it.
That's when they started creating the significant design that we know of now. What started as a modest brand for the working class blew up when Pete Townshend of The Who was seen wearing it.
Dr. Martens boots are perfect for active, stylish people. The boots are very comfortable and supportive, thanks to their air-cushioned soles and soft leather.
These boots can last many years of heavy use. This explains why their prices are in the higher range. The UK-based brand is also famous for its vegan Dr. Martens boots.
Read next:
9 Brands like Dr. Martens for Rugged Outdoor Boots
6 Norwegian Boots and Shoes Brands: Our Top Picks
4. Thorogood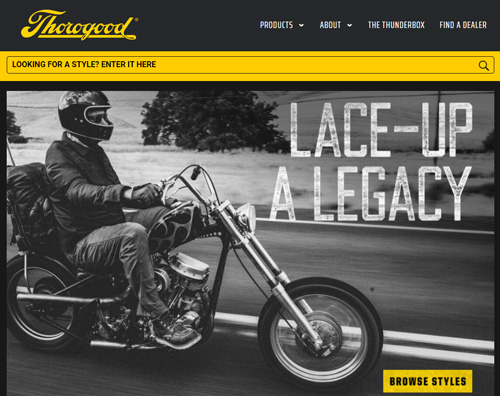 Thorogood official website
Thorogood is an employee-owned company founded in 1892 by Albert Weinbrenner with only one goal in mind which is serving the American workers that built the country.
The brand started in Milwaukee, Wisconsin and it still proudly manufactures its products in the US. Thorogood knows exactly how to make footwear that fits a wide range of heavy-duty jobs.
Their boots are for rough and tough people that only care about getting the job done. So, it's not the most stylish brand on our list.
However, they know how to balance comfort with toughness. The best thing about Thorogood boots is that they're significantly lighter in weight than other work boots. You should check out their moc toe boots.
You might also like: 7 German Hiking & Winter Boot Brands: Our Top Picks
5. Red Wing Shoes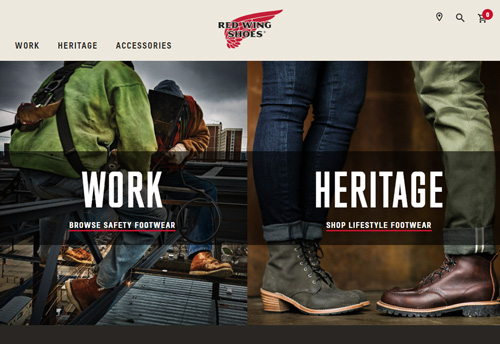 Red Wing Shoes official website
The Red Wing Shoes' history goes back to 1905. Charles Beckman, a German immigrant, would watch carpenters and other workers work with inappropriate boots for their jobs.
So, he decided to create work shoes that are functional, comfortable, and provide safety for specific jobs. After being rejected by many manufacturers, Charles finally succeeded to launch the Red Wing Shoe Company with some other investors.
The brand makes shoes and boots that are suitable for all types of work. They make sure to offer a wide range of products with various fits and different capabilities to reach each worker.
Their Heritage Collection is a recent launch that combines both their classic style and the modern aesthetic. The brand uses two of the oldest shoe-making methods: the Goodyear Welting and the Stitchdown.
Each pair of boots takes more than 230 steps to manufacture by hand. This explains the premium prices and why it's so loved.
Don't miss:
12 Boot Brands like Red Wing for Work and Outdoor Wear
10 Italian Hiking Boot Brands: Our Favorites
6. Redback Boots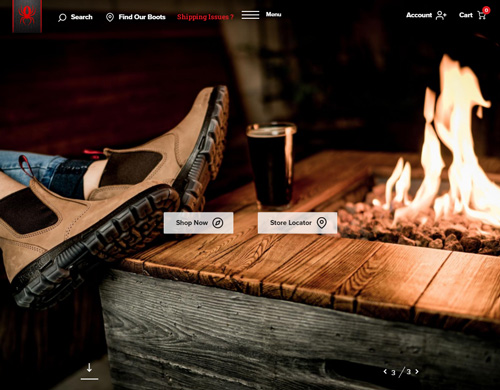 Redback Boots official website
If you're looking for comfortable, stylish, yet rugged boots, then Redback Boots is the brand for you. The brand is a 100% Australian company.
Redback is owned by the Cloros family who has been in the boot-making industry since the early 1900s. It's famous for its advanced Dual Density sole construction that makes the sole a part of the upper.
The brand has a wide range of boots designed specifically for each work industry so you can choose what best suits your work and lifestyle. All that is offered at reasonable prices. Besides, the brand is environmentally conscious, which is always a plus.
Read also: 8 European Hiking Boots & Shoes Brands: Our Top Picks
7. Blundstone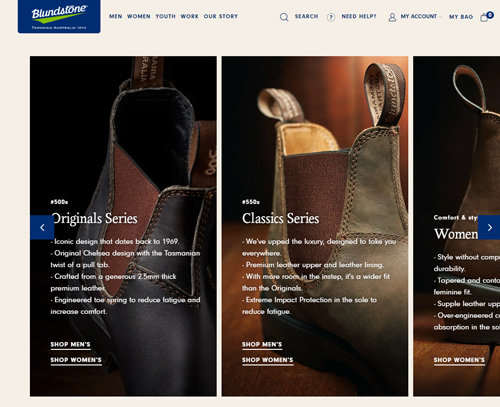 Blundstone official website
Blundstone has been in the boot-making game for 150 years. It's also an Australian-based company. However, unlike Redback Boots, not all of its current manufacturing is done in Australia.
Its boots are known for their comfortable design. No matter what kind of work you do, you'll find a pair of boots that is the right fit for you and your lifestyle.
The biggest advantage of these boots besides their comfortable fit is that they're water-resistant, keeping your feet dry and warm while offering breathability.
A pair of Blundstone boots can last for 5 years. Keep in mind that Blundstone is more expensive than some of the above-mentioned brands. However, it's still on the affordable side for work boots.
Don't miss: 9 Brands like Blundstone for Rugged Outdoor Boots
8. Royer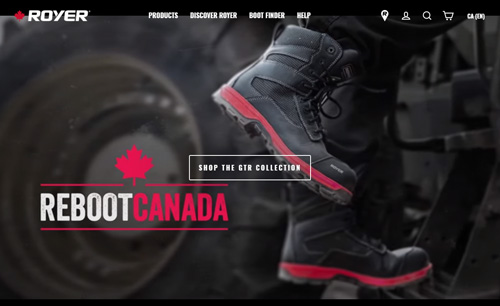 Royer official website
Royer is a symbol of hard work, innovation, and dedication. The brand started in the depths of the Great Depression in 1934 in a small village in the Eastern Townships of Quebec.
Louis-Phillipe Royer, the founder, was a cobbler and a barber. He got inspired by shoe-making machines he saw in some magazines and created Royer. In 1965, the brand invented a new type of leather and started manufacturing work boots for every specific industry.
The Canadian company is known for its premium work boots that are tough, yet comfortable and stylish. So, their prices are expected to be on the expensive side.
Royer also knows and understands the hardships of the cold weather. Their Arctic Grip line might be among the best winter boots in the world.
9. Grenson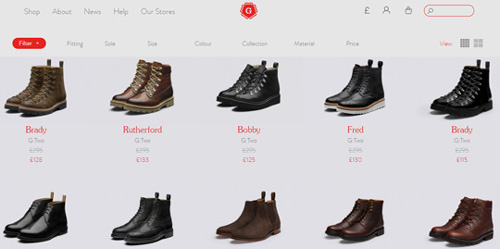 Grenson official website
Grenson boots are by far among the best leather boots in the world. The British brand was created by William Green in 1866.
William learned to make shoes when he was young. He then went on his own to create the William Green & Sons company. In 1874, the Green Yard factory was set up. It was the first factory in the world to manufacture shoes using the Goodyear Welted method.
It's a method that takes weeks with more than 200 individual operations. This means that each pair of Grenson boots is made with precision.
Grenson boots are definitely an investment – the design and quality of Grenson's boots are unmatchable. Plus, the boots last longer than you could expect.
They're also very versatile and can handle harsh weather. The Triple Welt collection is one of the most popular collections of Grenson and with a higher price tag.
10. Keen Footwear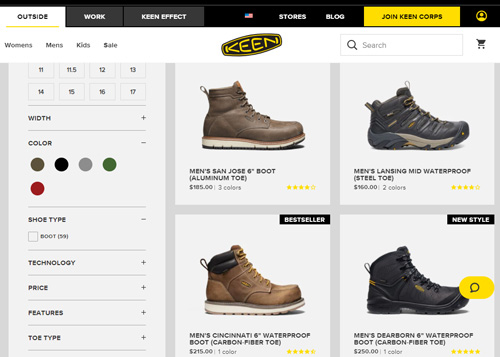 Keen Footwear official website
Last but certainly not least, is Keen Footwear. Keen is another American brand based in Portland, Oregon.
Keen is new to the footwear game but managed to make it pretty fast. The brand started in 2003 at the hands of Martin Keen and Rory Fuerst.
They started with manufacturing sandals that are suitable for several water activities. Later on, the company managed to enter the industry with casual shoes and work boots.
Their boots are of good quality, extremely comfortable, and have wide-toe boxes. What is amazing about this brand is its efforts to help the environment from volunteering campaigns and donations to taking a consciously created approach in manufacturing.
Plus, their prices are affordable for work shoes and boots.
Read next:
9 Shoe Brands like KEEN (for Hiking, Work, Outdoor Wear)
Hanwag vs Meindl Boots: A Comparison
Conclusion
All the above-listed brands are perfect for active people who like to spend some time outdoors. Whether you're here to look for stylish or tough work boots, you'll find a brand that will be your next favorite.