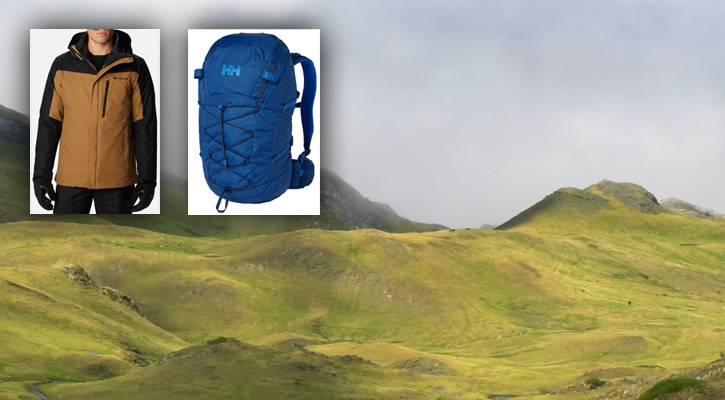 Hikers, campers, skiers, and other outdoor enthusiasts are always on the lookout for the best gear to help them tackle the elements.
Two of the biggest names in the outdoor gear market are Columbia and Helly Hansen. Whether you're in the market for a heavy winter parka, a light softshell jacket, or a sturdy hiking backpack, these brands have everything you might need.
Helly Hansen, a Norwegian company with over 100 years of experience, is well-known in Europe, while Columbia, an American brand established in 1937, has a strong presence in the United States.
In this article, we'll compare the outdoor gear offerings of these two brands to determine which one is the better choice for different outdoor activities.
So, let's begin and see which brand comes out on top!
Contents:
1. Columbia Outdoor Gear
History of the Brand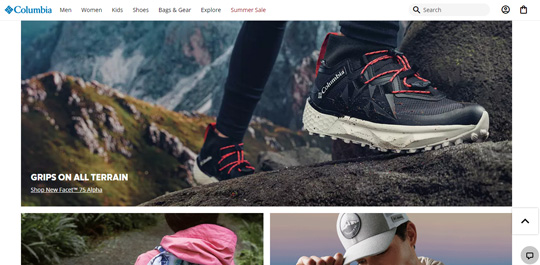 Columbia official website
Columbia is an outdoor clothing brand that provides a wide range of clothing options for various activities such as hiking, skiing, fishing, etc. The company was established in 1937 by the family of Gert Boyle, who fled Nazi Germany and settled in Portland, USA.
The business was passed down from her father to her husband and eventually to Gert herself. Initially, the company was called the Columbia Hat Company but later changed its name to Columbia Sportswear Company in 1960 when it started selling outdoor apparel.
Presently, the company is headed by Tim Boyle, Gert's son.
Don't miss: 10 Brands like Columbia Sportswear: Our Top Alternatives
Materials, Fabrics, and Production Process
Columbia Sportswear employs its proprietary technologies to maximize the functionality of its outdoor gear. For instance, one of their technologies, Omni-Tech, provides waterproofness and breathability to their jackets.
Also, they utilize Omni-Heat Reflective technology in some of their apparel to efficiently retain warmth while releasing excess moisture and heat.
Columbia also incorporates environmentally friendly materials, such as recycled polyester and RDS-certified down insulation, and is committed to reducing the use of harmful DWR coatings.
The brand adheres to the perfectionist philosophy of Gert Boyle, resulting in top-quality apparel crafted to high standards.
Columbia offers a wide range of reliable outdoor gear at affordable prices, making it an excellent choice for outdoor enthusiasts.
The video will be loaded from YouTube.com, a third party. If you play it, you accept their terms of service, and their use of cookies.
Read also: Patagonia vs Columbia: Which Brand Offers the Best Outdoor Gear?
Where is Columbia outdoor gear made?
Columbia continues to manufacture outdoor equipment in the United States and Europe. However, most of their products, including their subsidiaries such as Sorel, prAna, and Mountain Hardwear, are manufactured in countries such as Vietnam, China, Bangladesh, and India. (source)
Recommended Products
Columbia Men's Whirlibird IV Interchange Jacket

Image: columbia.com
Check it out at Columbia.com
Columbia's Whirlibird IV Interchange is a jacket designed for mountain outdoor activities, such as skiing and snowboarding. It is a versatile jacket that comes with a waterproof-breathable shell and a thermal-reflective insulated liner that can be worn either separately or together to provide maximum warmth.
The jacket includes various mountain-ready features, such as a ski pass, chest, goggles, security, and hand pockets, underarm vents, adjustable hood, powder skirt, cuffs, and hem to ensure comfort and preparedness on the slopes.
The jacket is made of Omni-Tech™ waterproof/breathable material and is critically seam-sealed to prevent water from penetrating. It also features Omni-Heat™ thermal reflective technology that reflects and retains body heat for warmth.
The Thermarator™ insulated liner provides added warmth without adding bulk. The Whirlibird IV Interchange is a great combination of style, comfort, and functionality, making it an ideal choice for mountain sports enthusiasts.
Columbia Atlas Explorer 26L Backpack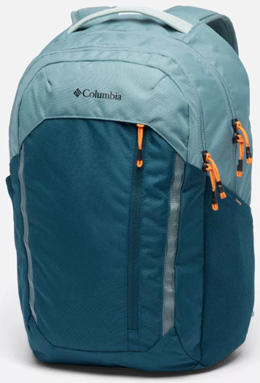 Image: columbia.com
Check it out at Columbia.com
The Atlas Explorer backpack is a versatile and comfortable option for various purposes. It has a 26-liter capacity and includes two main storage compartments, a front pocket organizer, dual water bottle pockets, adjustable sternum and shoulder straps, and separate sleeves for a laptop and tablet.
The backpack features Twin Slot webbing that is customizable, a laptop sleeve that fits laptops up to 15 inches, reflective zipper pulls, and a padded bottom panel and top haul handle.
Prices
Columbia Sportswear products are priced more affordably when compared to Helly Hansen. Typically, Columbia jackets range from $50 to $300, their backpacks are priced under $100, and their hiking shoes start at around $100.
Are Columbia products worth the price?
In terms of outdoor activities, we think that the cost of this brand is justified. Their jackets offer the required protection for casual and outdoor wear.
While professionals or those at an advanced level may need to seek out a more specialized brand, Columbia's extensive product line provides a variety of options for all levels of experience.
Must read: 8 Best Sustainable Outdoor Clothing Brands: Our Top Picks
2. Helly Hansen Outdoor Gear
History of the Brand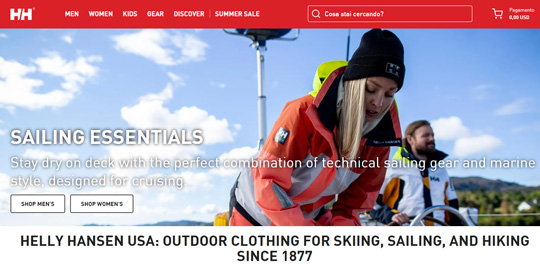 Helly Hansen official website
Helly Hansen, a Norwegian company founded in 1877 by sea captain Helly Juell Hansen, is popular for its high-quality water and mountain gear.
Hansen aimed to create top-notch gear that would protect sailors from extreme weather conditions. Over the years, the company has expanded its product line to cater to a wider range of activities beyond sailing.
Helly Hansen is a preferred brand among skiing enthusiasts, and many ski resorts use their products to outfit their employees. The company is a leader in sailing gear and apparel globally, and it is a popular choice among both professionals and enthusiasts.
The brand also places a strong emphasis on the mountain gear sector, providing clothing and equipment for activities such as mountaineering, hiking, skiing, and backpacking.
Don't miss:
9 Brands like Helly Hansen: Our Top Alternatives
10 Norwegian Jackets and Clothing Brands that You'll Love
Materials, Fabrics, and Production Process
Helly Hansen integrates water-resistant treatments into their clothing to guarantee the safety of seafarers and anglers in some of the most hostile oceanic environments.
Helly Tech is the brand's most notable fabric technology, utilized in their jackets and other garments. This material technology is both breathable and highly waterproof, which is a challenging combination to achieve. It is similar to Gore-Tex.
The brand's other well-known fabrics include Polyester, Nylon, Wool, and Fleece, many of which are recycled, and RDS-certified Down.
Helly Hansen recognizes that the environment is the most valuable asset of the outdoor community. So they prioritize environmental protection and the promotion of ethical values while making their products. For more information on the company's sustainability initiatives, you can check out this page on the official website.
Helly Hansen / Alive Since 1877 (full edit)
The video will be loaded from YouTube.com, a third party. If you play it, you accept their terms of service, and their use of cookies.
Read also:
Helly Hansen vs Patagonia: Which Brand is Better?
3 Best Norwegian Backpack Brands: Our Top Picks
Where is Helly Hansen's outdoor gear made?
Helly Hansen produces its outdoor clothing and equipment primarily in Asian countries including Vietnam, China, Cambodia, and Bangladesh. They obtain their textiles and other materials from manufacturing plants situated in Asia and Europe. (source)
Recommended Products
Helly Hansen Verglas Infinity Men's Shell Jacket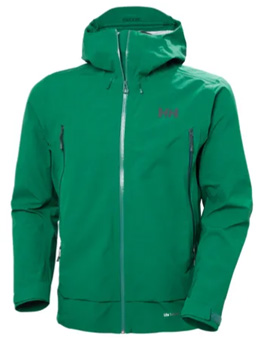 Image: hellyhansen.com
Check it out at HellyHansen.com
The Verglas Infinity Men's Jacket is a purpose-built garment designed with the help of professionals who face unpredictable weather conditions during extended periods in the mountains. This jacket is ideal for backcountry skiing, trekking, and mountaineering.
It boasts the brand's LIFA INFINITY™ technology, which provides reliable protection without the use of chemicals. Additionally, the jacket is made with a recycled face fabric and treated with a PFC-free durable water repellent, making it an eco-friendly option.
The jacket is designed to be compatible with helmets, backpacks, and harnesses, and it features pit zips for ventilation, a RECCO® transponder, and a waist drawcord for added warmth in the wind. These features make this jacket a standout choice for any adventurer.
Helly Hansen Transistor Backpack Recco®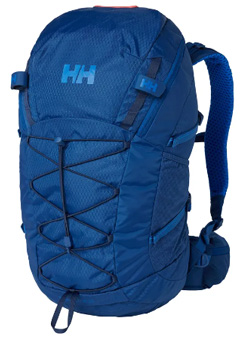 Image: hellyhansen.com
Check it out at HellyHansen.com
The 30L Transistor backpack, which is lightweight and versatile, is an ideal option for outdoor enthusiasts. It offers the functionalities of a larger hiking backpack but in a more compact size.
The pack includes various features, such as multiple pockets, full hydration compatibility, 3D air-mesh ventilation on the back, and a RECCO® reflector that enhances safety.
Prices
Helly Hansen is a brand that offers products at mid to high-range prices. Their jackets are priced between $75 and $2000, while their backpacks range from $50 to over $250. Their most expensive jackets are suitable for expeditions in difficult environments and offer the most advanced technologies.
Are Helly Hansen products worth the price?
If you are searching for high-performance outdoor gear, it may be difficult to find a less expensive option with comparable quality and durability, even though this brand may seem expensive and out of reach for some. So, we think Helly Hansen is worth it if you need high performance.
Learn more: Why is Helly Hansen so Expensive and Popular: Is It Worth It?
3. Which Brand is Better? Columbia or Helly Hansen?
When it comes to outdoor gear, both Helly Hansen and Columbia offer quality products. But the decision depends on your specific needs and interests. Here are a few considerations to keep in mind that will help you choose.
If you are an advanced skier or sailor and looking for high-performance gear, Helly Hansen may be the better choice for you. While their products come at a higher price, they offer advanced technologies and designs that cater to specific sports and outdoor activities.
On the other hand, if you are in search of more casual outdoor equipment, Columbia is a more affordable choice. Most buyers can find a good piece of gear at Columbia that satisfies their needs. Columbia also has more advanced options and a good reputation in the outdoor community with many positive reviews.
To sum up, if you are looking for technical gear for specific outdoor sports and activities, Helly Hansen is what we'd recommend. If you want more casual outdoor wear, Columbia is a more affordable and reliable option.
In the end, it's important to have a clear idea of your needs before deciding between these two brands.
Let us know what you think in the comments below. Do you have any experience with these two brands?
Read next: 9 High-End, Expensive Hiking Brands for Clothing and Footwear