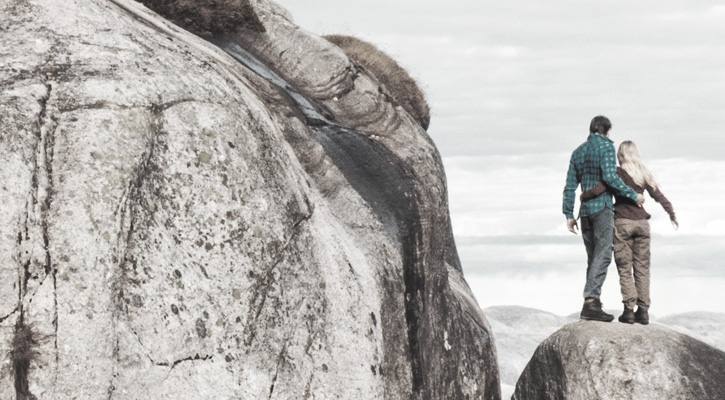 If you're an outdoor enthusiast, you know the importance of having the right gear and clothing.
Snow Peak is a popular Japanese brand known for producing high-quality outdoor clothing and equipment for hiking and camping, but it's not the only one out there.
In this article, we went on a search and found 8 brands like Snow Peak that offer similar outdoor clothing designs and various types of gear.
From Goldwin, another Japanese company with a rich history, to Patagonia, a renowned American brand with a strong focus on sustainability, there's something for everyone's needs in this selection.
We'll also explore White Mountaineering, Arc'teryx, Mountain Hardwear, Kathmandu, Mammut, and Haglöfs, all of which offer premium-quality products suitable for various outdoor activities.
Whether you're into mountaineering, trekking, or camping, we're sure these brands will cover all your gear needs!
Contents:
1. Goldwin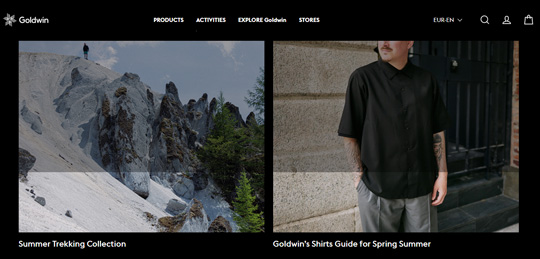 Goldwin official website
Goldwin is a well-known Japanese company that produces high-quality clothing and equipment for outdoor activities, including skiing, running, and other athletic pursuits.
The company began as a knit fabric factory in 1950 but expanded to producing its own line of sporting goods in 1958. Since then, Goldwin has broadened its product range to include outdoor apparel, ski clothing, athletic wear, and compression gear.
The brand's design philosophy is based on the belief that nature inspires the most significant innovations, and the most valuable lesson from nature is harmony. Goldwin offers several collections, including Ski, Outdoor, Athletic, C3fit, and Lifestyle.
The Ski collection embodies the brand's minimalist and sophisticated style, backed by its long-standing history and solid functionality. The Outdoor collection combines accessibility with stylishness to cater to unexpected problems that may arise during outdoor activities. The Athletic collection focuses on the basis of athleticism and offers all-purpose versatile clothing by combining various technologies and features.
The C3fit collection provides high-performing outfits that effectively aid wearers in recovering from athletic activities and maintaining their body conditions. The Lifestyle collection is tailored to suit those who enjoy their lifestyle, linking urban and nature by integrating sports' functionality and stylish looks.
Goldwin's products fall into the mid to high-end range due to the brand's emphasis on premium quality.
The company has had notable successes over the years, including being the official uniform supplier of the Swedish National Team since 1987 and sponsoring British Alpine Ski National Team and British Alpine Skier Dave Ryding since 2017. In 2018, the brand renewed its logo to focus on skiing as its core brand.
Don't miss: 8 Japanese Outdoor Clothing Brands: Our Favorites
2. White Mountaineering

White Mountaineering official website
Yosuke Aizawa founded White Mountaineering in 2006, a brand known for its practical clothing that combines Japanese traditional craftsmanship with modern design. White Mountaineering offers a wide range of streetwear and accessories, including items suitable for outdoor activities such as hiking, camping, and mountaineering.
The brand prioritizes practicality in its clothing, with many jackets made of waterproof and breathable materials to suit all weather conditions. Additionally, the clothing often features multiple pockets and compartments, making it easy to carry essential equipment.
White Mountaineering is also recognized for its unique and visually appealing designs, often incorporating bold patterns and prints. The brand collaborates with other designers from time to time to produce exclusive collections.
For those who want to enjoy nature while looking stylish, White Mountaineering is a great option.
Related: 9 High-End, Expensive Hiking Brands for Clothing and Footwear
3. Patagonia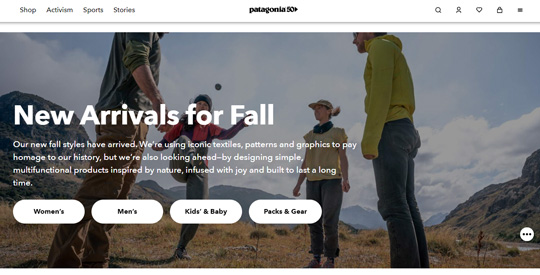 Patagonia official website
Patagonia is a very famous American brand that specializes in producing premium outdoor clothing with a strong focus on environmental sustainability.
Founded by Yvon Chouinard in 1973, the company has been leading the way in the industry by providing long-lasting products that cater to a broad range of outdoor enthusiasts.
Their product line includes an array of insulated and rain jackets, hats, pants, shirts, and more, all designed to be versatile and durable for various outdoor adventures.
Patagonia's jackets, such as the Nano Puff and Torrentshell, are highly regarded for their quality and performance, and they come in different designs for various weather conditions.
The company is committed to sustainable practices and incorporates recycled materials into many of its products. Also, a portion of Patagonia's revenue is donated to environmental causes. The company has stringent guidelines for its suppliers to ensure fair treatment and wages for all employees.
Read also:
Why Is Patagonia So Expensive? Are Its Jackets Worth It?
9 Brands Like Patagonia for Sustainable Outdoor Clothing
4. Arc'teryx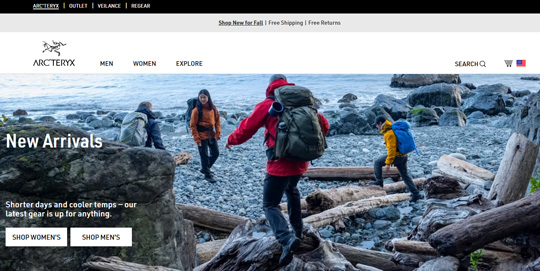 Arc'teryx official website
Arc'teryx is a company that specializes in outdoor clothing and gear for mountain activities, but also for casual wear. It was founded in 1989 in North Vancouver, British Columbia, Canada, and initially focused on producing climbing equipment.
Over time, the company expanded its product range to include various outdoor wear and backpacks.
One of the brand's early successes was the Vapor Harness, which received positive feedback from customers. This technology was later incorporated into the design of the Bora backpack, another famous product.
Arc'teryx is popular for its high-performance jackets, which are designed for activities such as climbing, hiking, and winter sports. The brand offers a wide range of jackets that can be purchased both in-store and online, with prices ranging from $300 to $1000.
Read next:
9 Outdoor Brands like Arc'teryx: Our Favorites
Is Arc'teryx Sustainable? A Look at their Environmental Practices
5. Mountain Hardwear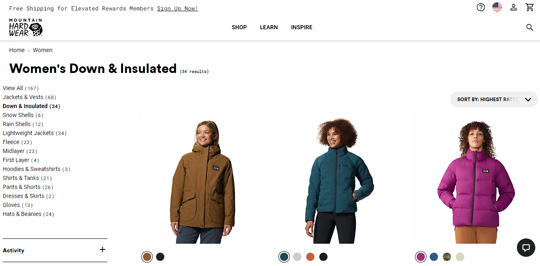 Mountain Hardwear women's down insulated jackets: official website
Mountain Hardwear is a brand that specializes in producing and distributing premium-quality apparel, equipment, and accessories for outdoor athletes and mountaineering enthusiasts. The company is currently owned by Columbia Sportswear.
The brand was established in 1993 by a team of former Sierra Designs staff and has partnered with elite alpine athletes. One of the company's first sponsored athletes, Ed Viesturs, played a pivotal role in developing some of Mountain Hardwear's products.
The company's headquarters are located in Richmond, California, with retail sites in Portland, Oregon, and Seattle, Washington.
Mountain Hardwear offers a diverse range of products, including outerwear, sports apparel, and equipment. The company has introduced several cutting-edge technologies, such as Windstopper Fleece, Conduit waterproof/breathable membrane, and OutDry 3D lamination technology for gloves.
Over the years, the company has sponsored numerous athletes, including skiers and alpinists, and has achieved several significant milestones, including being acquired by Columbia Sportswear in 2003 and opening its first retail store in 2008. Its products are typically priced in the mid to high range.
Don't miss:
8 Brands like Mountain Hardwear: Our Best Alternatives
12 Best American Outdoor Clothing Brands
6. Kathmandu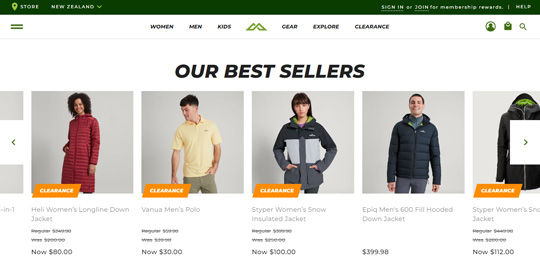 Kathmandu official website
Kathmandu is an interesting brand that is definitely worth checking out.
The company was founded in 1987 in Christchurch, New Zealand, and specializes in providing outdoor gear and clothing for a variety of activities such as mountaineering, camping, and trekking in the Australian and New Zealand markets.
Kathmandu is dedicated to preserving the environment, which is evident in its product line. Their products are designed to provide comfort and safety while enjoying the outdoors.
In order to reduce their environmental impact, the company places a strong emphasis on sustainability in its manufacturing and material selection. For example, Kathmandu uses recycled polyester and responsible down in their products to promote this philosophy.
Related:
8 Brands like Kathmandu: Best Alternatives for Outdoor Gear
Kathmandu vs. The North Face Outdoor Equipment: A Comparison
7. Mammut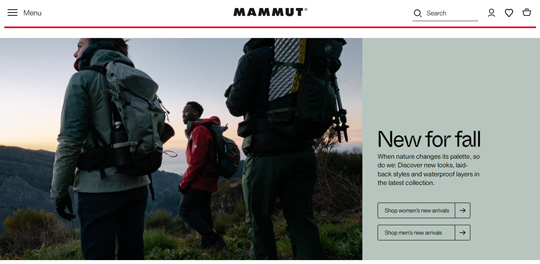 Mammut official website
Mammut is a company from Switzerland that has been in operation for more than one hundred years and specializes in outdoor equipment. The company was established by Kaspar Tanner in 1862 and initially focused on manufacturing ropes.
At present, Mammut has expanded its product line to include a variety of items for camping, trekking, and mountaineering, which range from casual to technical, including gear, clothing, and shoes.
Despite their high price tags, Mammut products are renowned for their cutting-edge technology and fashionable designs that perform exceptionally well.
One of the most popular products of Mammut is its jackets, which are ideal for mountain sports and activities. Its gloves are also among the brand's top products, designed mainly for skiing and mountain activities. These jackets and gloves use Gore-Tex and PrimaLoft technologies for protection.
Read also:
7 Swiss Outdoor Clothing Brands: Our Favorites
8 Brands like Mammut: The Best Alternatives
8. Haglöfs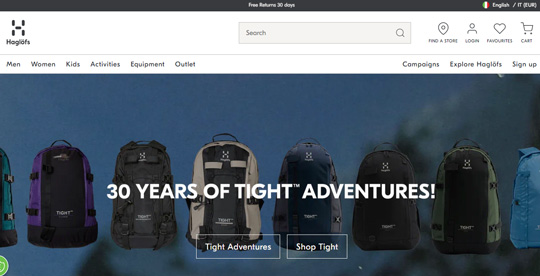 Haglöfs official website
Haglöfs was founded by Wiktor Haglöf in 1914 in Sweden. The company is recognized for its dedication to the beauty and peacefulness of nature.
Initially, Haglöf's primary goal was to create a durable backpack, which he accomplished before venturing into producing premium outdoor clothing.
Today, the brand specializes in a vast array of equipment and accessories for outdoor enthusiasts, catering to men, women, and children. Haglöfs provides clothing that is suitable for various activities, including camping, hiking, backpacking, sports, and work.
Their products are made from long-lasting and include environmentally-friendly materials, which makes many of them pricey, ranging from $150 to $400.
Read next:
7 Backpack Brands from Sweden: Our Favorites
9 Best Swedish Outdoor Clothing Brands