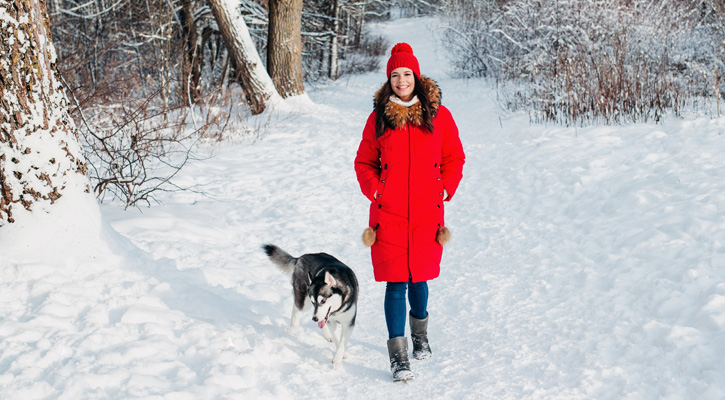 Winter is a season that requires proper preparation, especially when it comes to clothing.
As the temperatures drop, it's important to have a high-quality winter jacket that can provide warmth and protection against cold weather.
In this article, we have researched and compiled a list of 10 of the best expensive and luxury winter jacket brands that we believe are worth the investment.
From Canada Goose, known for its iconic Expedition Parka, to Moncler, renowned for its luxurious puffer jackets, these brands offer a range of products that combine fashion and functionality.
Other notable brands on our list include Mackage, Herno, Barbour, Bogner, Moose Knuckles, Triple F.A.T. Goose, Woolrich, and The North Face.
These companies have established themselves as leaders in the winter clothing market, with prices ranging from $200 to as high as $5000, and are also committed to sustainability and ethical practices.
So, if you need a winter jacket or parka for the next cold season, we're sure you'll find it from one of these brands. Let's explore them all!
Contents:
1. Canada Goose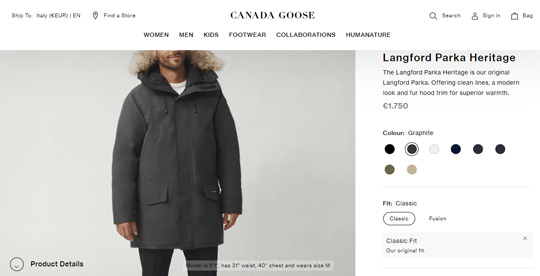 Canada Goose men's Langford parka heritage: official website
Canada Goose is a well-known brand that specializes in outdoor clothing and has been producing high-quality outerwear for extreme weather conditions since 1957. The company is headquartered in Canada and has established retail locations in various countries, as well as an online presence.
Their products include parkas, jackets, coats, and accessories for women, men, and kids, all made from superior materials such as Duck Down and Goose Down. These products are designed to withstand cold weather, particularly those experienced in Canada during winter.
In addition to their functionality, Canada Goose products are also known for their fashionable designs, making them popular among both fashion enthusiasts and outdoor adventurers. The brand has gained global recognition, with its iconic logo serving as a status symbol.
One of the most highly sought-after products from Canada Goose is the Expedition Parka, specifically designed to provide warmth in extreme cold. The parka is made from durable, water and wind-resistant fabric, and features quality down insulation, providing warmth in temperatures as low as -30°C (-22°F). The price range for Canada Goose winter jackets is typically between $1000 and $2000.
Canada Goose is also focused on ethical and sustainable practices. The company sources its down responsibly and has a traceability program in place to ensure ethical sourcing. Canada Goose has also partnered with conservation organizations, such as Polar Bears International, to support conservation efforts.
Don't miss:
Why is Canada Goose so Expensive and Popular? Is It Worth It?
Jacket Brands like Canada Goose: 10 Alternatives for Winter
Canada Goose vs Moncler Jackets: Which Brand is Better?
2. Moncler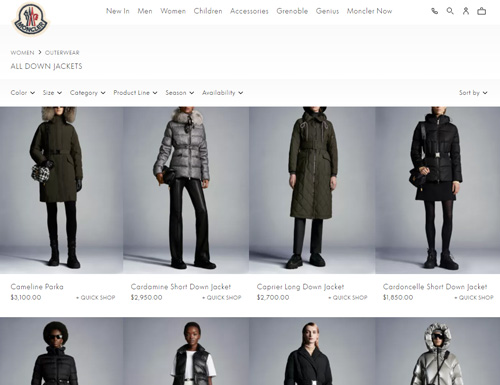 Moncler official website
Moncler is an Italian luxury brand that originated in France in 1952. The company specializes in manufacturing high-quality outdoor clothing, with a particular emphasis on its iconic down jackets, which provide warmth and protection in cold winters.
Moncler's products are crafted from premium materials that combine fashion and functionality, making them a popular choice for both fashion-forward individuals and celebrities alike, whether they're exploring urban areas or hitting the slopes.
In recent times, Moncler has expanded its range to include a diverse range of outdoor garments and accessories, catering to the needs of adventurers and outdoor enthusiasts worldwide.
Moncler is also committed to promoting sustainability by utilizing environmentally friendly materials and production techniques, as well as implementing various initiatives aimed at reducing their environmental impact.
Moncler's jackets are well-known for their shiny and luxurious texture, and expensive prices, which range from $700 to $5000.
Related:
Why are Moncler Jackets so Expensive? Are They Worth It?
9 Jacket Brands like Moncler: Best Alternatives for Winter
7 Best Italian Down Jacket Brands for Winter
3. Mackage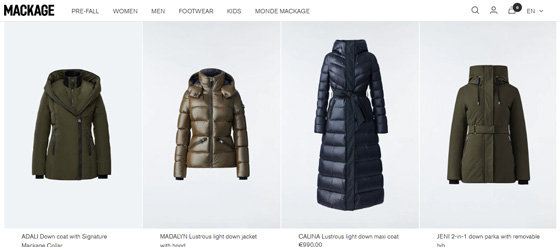 Mackage official website
Mackage is a renowned Canadian brand that specializes in creating winter garments, jackets, and parkas. The company was established by Eran Elfassy and Elisa Dahan in 1999 and achieved significant success within two years.
Mackage is known for its exceptional ability to merge fashion with versatility. Their goal is to design practical clothing items that possess unique aesthetic lines, setting them apart from other brands.
The brand is recognized for using high-quality materials, and its collection of designs for each category is extensive, ensuring that every customer can find what they need.
Mackage jackets are designed to be water-resistant providing protection against harsh weather. Their prices range from $500 to $1800.
Read also:
Mackage vs Canada Goose: Which Brand is Better?
9 Brands like Mackage for Winter Jackets and Coats
13 Scandinavian Jackets and Clothing Brands that You'll Love
4. Herno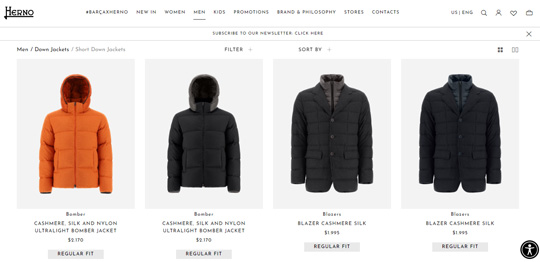 Herno men's down jackets: official website
Herno is an Italian company that specializes in crafting premium quality down jackets, parkas, and coats. Its history dates back to 1948 when Giuseppe Marenzi and his wife Alessandra Diana founded the brand.
Herno draws inspiration from water, which is its muse, and designs products that protect against cold winter, rain, northern winds, and humidity.
Herno has consistently been committed to innovation and experimentation, resulting in jackets that boast superior workmanship and quality. The prices of Herno jackets vary from $500 to $3000.
Read next: 10 Italian Clothing and Jacket Brands for Outdoor Activities
5. Barbour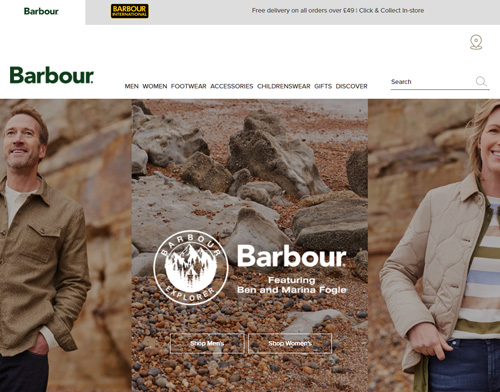 Barbour official website
Barbour is a British clothing company that has been in operation since 1894. The brand is family-owned and has been providing a variety of outdoor wear for over a century.
Barbour has supplied submarine service members with Ursula suits and motorcycle suits for British International teams, among other products.
In 2014, Barbour partnered with Land Rover to produce high-end clothing for both men and women. This collaboration has led to increased popularity and higher prices for the company. Barbour also began showcasing its products at London Fashion Week in 2015, and social media has helped to further boost its popularity.
Barbour's waxed jackets are one of their most sought-after items. These all-weather jackets are made from heavyweight Sylkoil waxed cotton and are perfect for outdoor activities.
Barbour's use of this authentic and unique material sets them apart from other brands and allows them to charge a premium for their jackets. Barbour jackets are priced between $300 and $600.
Don't miss:
8 British Jackets and Outdoor Clothing Brands that You'll Love
12 Brands like Barbour for Heritage Outdoor Jackets
6. Bogner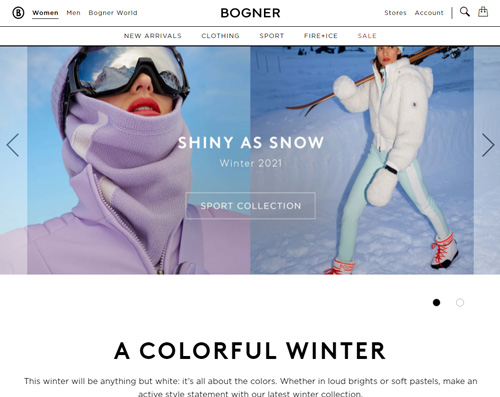 Bogner official website
Bogner is a premium label that was born in Germany in 1932. Its merchandise, comprising ski wear, jackets, and casual outdoor clothes is available at a high price. The jackets are priced from $250 and can go beyond $1000.
Their collection serves the interests of both sports enthusiasts and nature lovers, presenting alternatives that are worth exploring for those who can afford them. The brand is recognized for utilizing high-grade components to fashion cozy, stylish, and practical apparel.
Bogner additionally provides a range of shoes and accessories to match their apparel collection.
Related: 9 Best German Jackets and Outdoor Clothing Brands
7. Moose Knuckles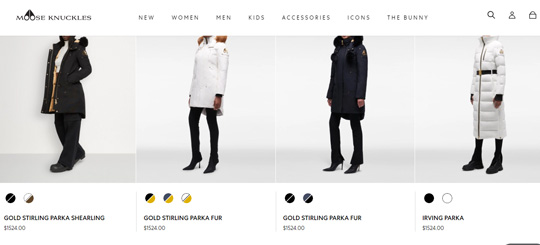 Moose Knuckles women's parkas: official website
Moose Knuckles is a Canadian company established in 2009, with a core focus on sourcing high-quality materials to create durable and luxurious outerwear.
Interestingly, the roots of the brand can be traced back to 1921. The company's high-end jackets are crafted and produced in Canada, guaranteeing exceptional quality that customers can trust.
Every aspect of the products is meticulously selected, and those who wear them feel secure and warm, even in extremely cold temperatures. The prices of Moose Knuckles jackets range from $300 to more than $1500.
Read also:
Moose Knuckles vs Moncler Jackets: Which is Better?
9 Jacket Brands like Moose Knuckles: Our Best Alternatives
8 French Jackets and Outdoor Clothing Brands: Our Favorites
8. Triple F.A.T. Goose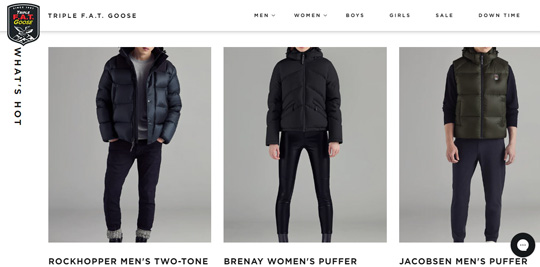 Triple F.A.T. Goose official website
Triple F.A.T. Goose (F.A.T. meaning "For Arctic Temperatures") has been committed to crafting premium jackets since 1987. This American brand's primary focus is on delivering superior warmth, with a particular emphasis on down insulation.
They believe that every person has unique needs and therefore require different types of jackets to suit their individual requirements. Despite being a luxury brand, Triple F.A.T. Goose's jackets and parkas are moderately priced compared to other brands in the same category, with prices ranging from $300 to $800.
Read next: 12 Best American Jackets and Outdoor Clothing Brands
9. Woolrich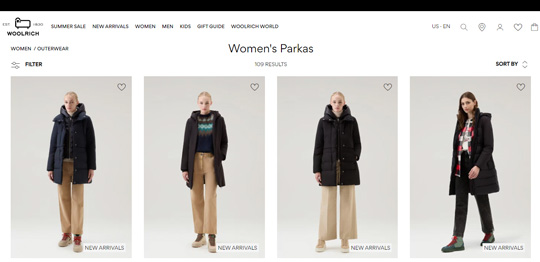 Woolrich women's parkas: official website
Woolrich was established in 1830, it's a renowned American heritage brand and is considered the oldest producer of outdoor clothing in the United States. The brand's primary focus was on woolen fabrics and clothing production.
However, in the 1850s, it introduced the famous Buffalo Check shirt, which gained worldwide attention and is still popular today. Woolrich is well-known not only for its clothing production history but also for the Rich family's influential role in their community and US politics.
Despite facing several challenges, Woolrich remains one of the most reputable brands in the outdoor clothing market due to its high-quality products and innovative winter jackets. Woolrich winter jackets range from $400 to $1500 in price.
Woolrich's headquarters were located in Woolrich, Pennsylvania, for many years, but they have now relocated to Bologna, Italy, after being acquired by various companies and private equity firms. Most Woolrich stores are now located in Europe.
Don't miss:
10 Oldest Outdoor Clothing and Gear Brands
8 Brands like Woolrich: Best Alternatives for Winter Jackets
10. The North Face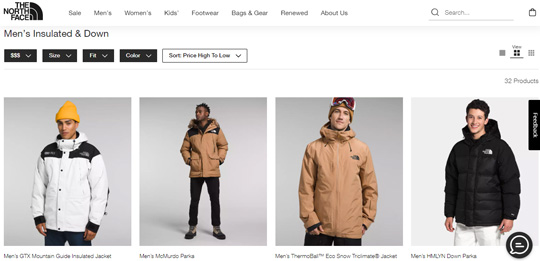 The North Face Men's Insulated and Down jackets: official website
The North Face was born in San Francisco, California, in 1966, founded by Douglas Tompkins and Susie Tompkins Buell. Over the years, the company's logo has gained worldwide recognition.
Presently, The North Face is owned by VF Corporation, along with other outdoor brands. They offer a wide variety of outdoor products, such as backpacks, rain jackets, down jackets, parkas, footwear, sleeping bags, and tents.
The brand has developed advanced technologies like FUTURELIGHT™ and DryVent, which provide waterproof and breathable properties to their jackets.
To promote sustainability, the company has also implemented measures to reduce its environmental impact by utilizing recycled materials.
As for popular jackets by The North Face, we can mention the Thermoball jacket which is lightweight and packable, with synthetic insulation that keeps you warm even when wet. Another product, the Nuptse down jacket is an iconic product that is great for winter. The North Face's jacket prices range from $200 to $600.
Related:
Why Is The North Face So Expensive and Popular? Are Its Jackets Worth It?
8 Best Sustainable Outdoor Clothing Brands: Our Top Picks